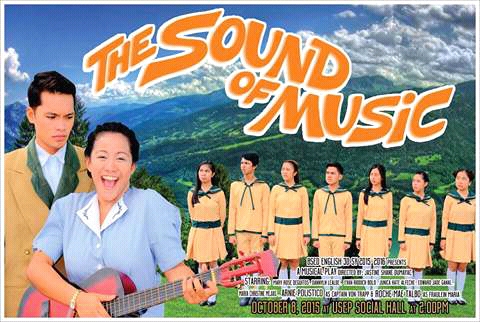 This October 8, 2015,
The SOUND IS COMING.
A play based on the original production by Robert Wise, the BSED English 3D of the University of Southeastern Philippines,College of Eucation, proudly presents "The Sound of Music". Join Maria, a high spiritedyoung lady, as she leaves her life in a convent to become a governess to the seven Von Trapp Children and their strict father.