About CAEc
The College of Applied Economics (CAEc) is designed to create career opportunities in research, agriculture, consulting, banking, manufacturing, education and the public sector. The programs offer excellent opportunities for inter-disciplinary approach to providing a well-balanced economic education program emphasizing rigorous study, critical thinking, independence, problem solving, creativity, and flexibility for qualified students in the region.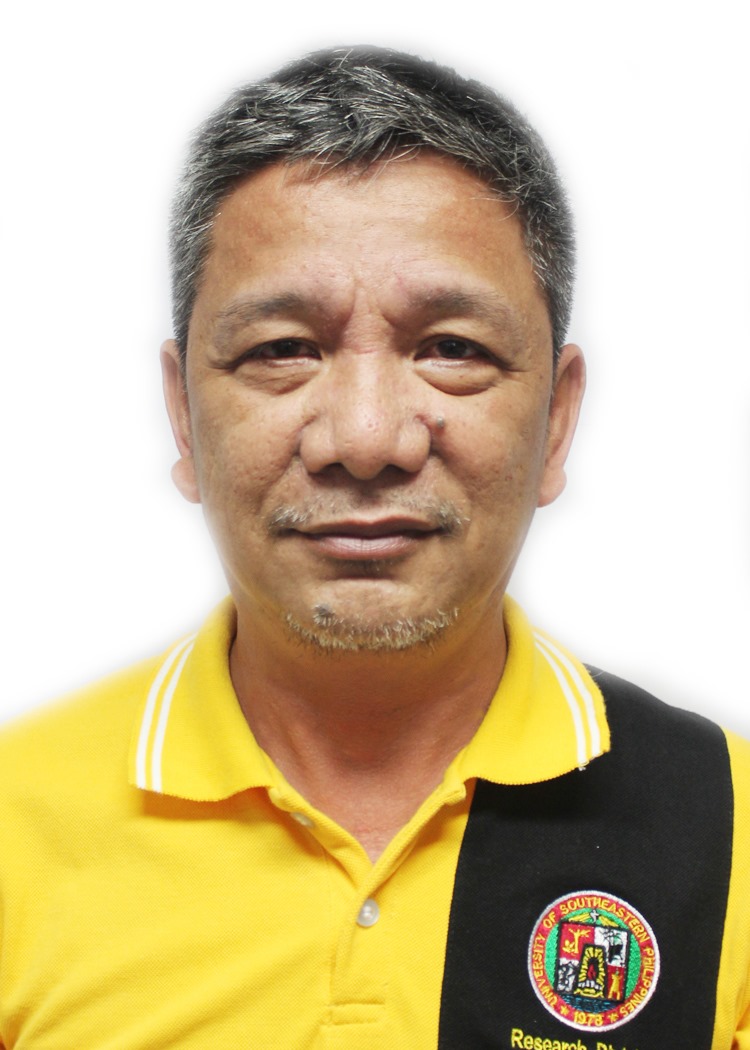 Gilbert A. Importante
Dean, College of Applied Economics
Economic challenges facing the world in general, and the Philippines in particular have been immense in the past three decades or so. The country has faced enormous socio-economic problems such as declining standard of living, high unemployment rate, huge external debt, and rising absolute/relative poverty, despite the poverty alleviation programs of the government. The growing consensus is that national, and local economies have diminished their capacity to sustain the growing population and generate sustainable economic development. Given these issues, higher education institutions have a greater responsibility in providing solutions to predicaments faced by its stakeholders.
Higher education institutions have a big role in contributing to knowledge and technology generation through instruction, research, extension and production. With these dynamic functions, it drives the University of Southeastern Philippines (USeP) to define its identity and relevance in the ASEAN region. USeP is currently sailing, in the sea of competitiveness and excellence, to attain its vision of becoming a Premiere Research University in the ASEAN by 2021.
Hence, there is a need to train more professionals with knowledge and competence in economics. Economics provides the tools and skills with which to deal with the aforementioned challenges. The need for specialized skills at College of Applied Economics (CAEc) will become more apparent with Mindanao emerging as an industrial hub of the Philippines. Courses at CAEc are designed to create career opportunities in research, agriculture, consulting, banking, manufacturing, education, the public sector and the academe. The Bachelor of Science in Economics program at the undergraduate level offers excellent opportunity for interdisciplinary study. It also provides greater flexibility for students to have a range of career paths in the fields of economics, law, management, business, statistics, and other allied areas.
CAEc aims to produce graduates having attributes in critical and analytical thinking, research, lifelong learning, leadership, professionalism and ethics. With these competencies, they are able to serve as an efficient and effective researcher, analyst and project planner in the public, private and foreign sectors, work for the advancement of his craft as any or all of the following: economic consultant, policy maker and lawyer and guide policy makers and managers, both in the private, public and foreign sectors, in decision making through research development and extension (RDE).
Be part of CAEc and join our journey in changing the landscape of our nation!
SAEcwas established per Board Resolution No. 2782, Series of 1999 during the 85th meeting of the Board of Regents at the Durian Hotel in Davao City. The Board approved the offering of the following undergraduate and graduate degree programs:
Bachelor of Science in Economics (with specializations in Development Economics, Resource and Environmental Economics and Monetary and Financial Economics)
Graduate Diploma in Economics
Graduate Diploma in Econometrics
Master of Science in Economic
Master of Science in Econometrics
The Bachelor of Science in Economics program is a diverse, fascinating discipline that addresses a range of issues in the local, regional, national and global scale. This course plays a central role in shaping the broad framework of society at every level. It provides undergraduate training in theoretical and applied aspects of economics, mathematics and statistics. Although primarily interested in explaining the behavior of individuals, economics also addresses the collective behavior of businesses and industries, governments and countries, and the globe as a whole. The discipline is crucial to understanding and solving the major problems and challenges the world faces today, such as global warming, climate change, poverty, development, unemployment, inflation, exchange rates and recession.
The BS Economics program is design to equip students with knowledge in economic theory and its applications and with essential skills for undertaking economic analysis. This degree program is designed for students who prefer more courses in mathematics and the sciences. More focused on the technical and mathematics and the sciences. More focused on the technical and practical aspects of Economics, the BS program requires more major (Economics) courses and thus fewer opportunities for customizing the program of study (CMO 32, s. 2017).
Under the development economics specialization, undergraduate students will be able to identify and analyze real-world socioeconomic and developmental issues using the concepts, theories and methodologies in economics. Particularly, students may be able to dissect the various aspects in development such as changes and improvement that raise living standards. The focus of this specialization is on the economic aspects of development. This includes a range of issues in health, education, inequality and poverty.
The BS Economics specialization in Monetary and Financial Economics is design to equip students in the economic analysis of how central banks and financial markets work. Specifically, this specialization will prepare students in analyzing how the financial market industry work and recognize the effects of monetary institutions and policy on economic variables including commodity prices, wages, interest rates, quantities of employment, consumption, and production. This specialization employs economic theory to evaluate how time, risk (uncertainty), opportunity costs and information can create incentives or disincentives for a particular decision in the financial market. Moreover, this course will train students to do research and analyze economic issues on the use and distribution of resources in markets in which decisions are made under uncertainty. Students will learn how financial decisions must often take into account future events, whether those be related to individual stocks, portfolios or the market as a whole.
Furthermore, BS Economics major in Resource and Environmental Economics program is designed to equip students with knowledge in economic theory and its application to resources and environmental economic analysis. Specifically, the areas of specialization involves resource allocation and impacts and valuation of human activities to the environment. This degree program is designed for students who prefer more courses in applied mathematics, statistics and other related sciences. Moreover, the degree program is more focused on the technical and practical aspects of Economics which requires more major (Economics) courses and thus fewer opportunities for customizing the program of study.
The School of Applied Economics (SAEc) will assert, maintain and enhance its leadership role in areas of instruction and research, especially in the field of economics. This role is coupled with a responsibility to a better understanding by faculty, students and the broader community of future generations. The School will be recognized for the quality of its intellectual endeavors and the means by which it undertakes its instruction, research and administrative functions.
The School of Applied Economics is committed to:
Educate and train students, particularly in the feild of economics
To develop intellectual skills and knowledge in economics, at the same time embracing a responsibility for the future
To expand knowledge in economics through research
And to foster and promote principles of equity, both at present and for future generations.
SAEc offers degrees in Economics, Agricultural Economics, and Econometrics.
It provides training in quantitative methods in the feild of Economics, for all levels.
It undertakes researches which will be disseminated at seminars and conferences with the aim of publication in referred journals of high standing.
It takes care of supervision/advisory of graduate and undergraduate research, both for its own students and jointly with other departments or schools in the university.
It provides enhancement of the quantitative research undertaken by graduate and undergraduate students, as well as the faculty and staff within SAEc. For graduate students, this role involves joints research and provision of short courses.
It provides professional service to the community through seminars, short courses and the like. It provides technical assistance and other expert services to regional and local government agencies.
It aims to develop high-quality instructional and other learning materials in Economics, Econometrics, and Agricultural Economics.
It aims to design and implement the Distance Education Program for its graduate course offerings.