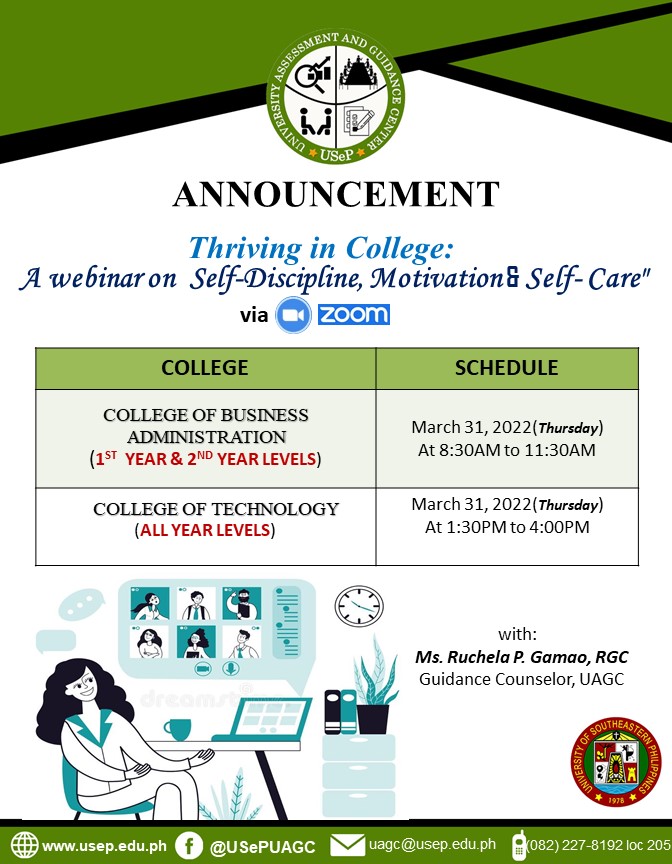 College life brings a new set of challenges and opportunities. Learning how to deal with these challenges and identify and maximize opportunities are critical to one's success. Surviving college isn't enough, it is essential to thrive as well.
In view of this, the University Assessment & Guidance Center- USeP(UAGC) will be providing a webinar entitled "Thriving in College: A Webinar on Self-discipline, Motivation and Self-Care."
This webinar is for students in the College of Business Administration (1st Year and 2nd Year Level) and College of Technology (ALL YEAR LEVEL).
Zoom links will be sent by the class mayors.