Representatives from USeP welcome the New Zealand Embassy officials for discussions on the New Zealand ASEAN Scholar Awards and possible collaborations in the future.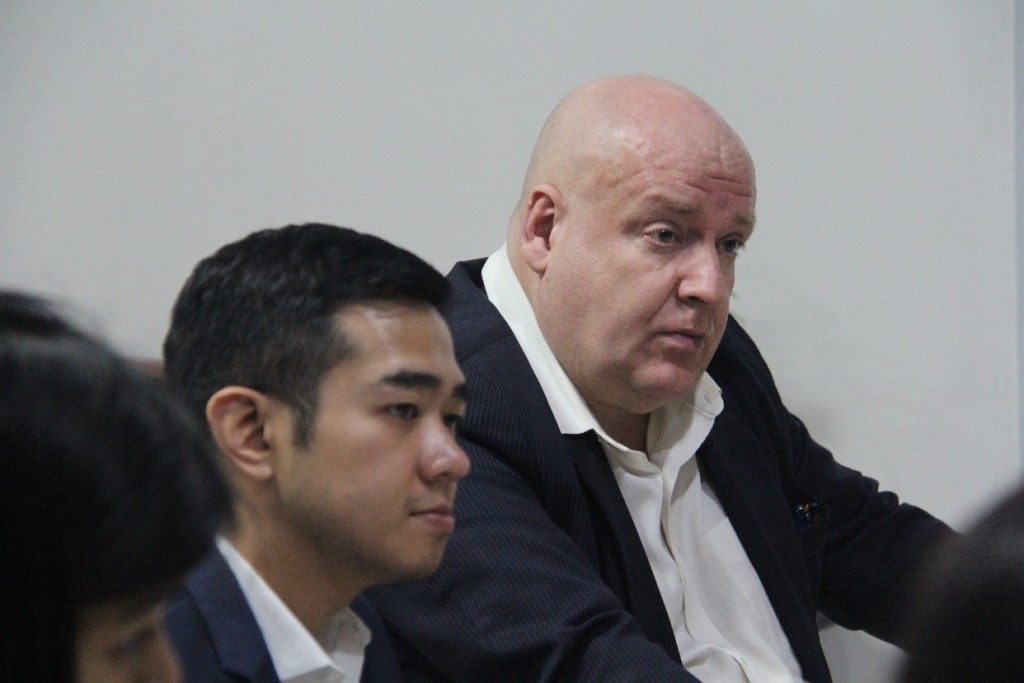 New Zealand Ambassador to the Philippines, David Strachan, during his campus visit to the University of Southeastern Philippines on January 29, 2018.
Keen on providing its students with opportunities for career development, the University of Southeastern Philippines (USeP) welcomed David Strachan, New Zealand Ambassador to the Philippines, to the Obrero campus on January 29, 2018.
The campus visit aims to promote the New Zealand ASEAN Scholar Awards to USeP students, alumni, and faculty members as an avenue for personal and academic growth. This experience will give Filipino students the chance to study abroad and establish linkages with international students and lecturers.
With the internationalization efforts of the Office of Public Affairs (OPIA), a meeting with the representatives from the New Zealand Embassy paved the way for discussions on possible collaborations between USeP and other Universities from New Zealand.  USeP is also honored to be among the Universities in the region invited by the New Zealand Embassy to a feast at Marco Polo on January 29.
The New Zealand Aide Programme, which will officially open in February, will offer scholarships for Post-graduate Certificate (6 months), Post-graduate Diploma (1 year), Masters Degree (1-2 years), and PhD (up to 3.5 years) in fields related to various academic disciplines such as Agriculture Development, Renewable Energy, Disaster Risk Management, Public Sector/Governance, and Private Sector Development.
Interested applicants must be at least 18 to 39 years of age at the time of commencement of scholarship; have at least two years of work experience (including internship and volunteer work); and must agree to return to home country for a minimum of two years upon completion of the scholarship.
More information on New Zealand Scholarships can be found at www.mfat.govt.nz/en/aid-and-development/scholarships/ (USeP PR)