ABOUT THE COLLEGE

USeP College of Engineering has built the reputation of having produced several engineering topnotchers, board passers, and technical professionals in the field of civil, electrical, electronics and communication, mechanical and plumbing engineering. It has received feedbacks from graduates and industries saying that USeP College of Enfineering has the right environment while they were in school and during their compulsory industry on-the-job training which contributed a lot in their career growth and promotions.

Latest Posts

Know the latest announcements about
College of Engineering below: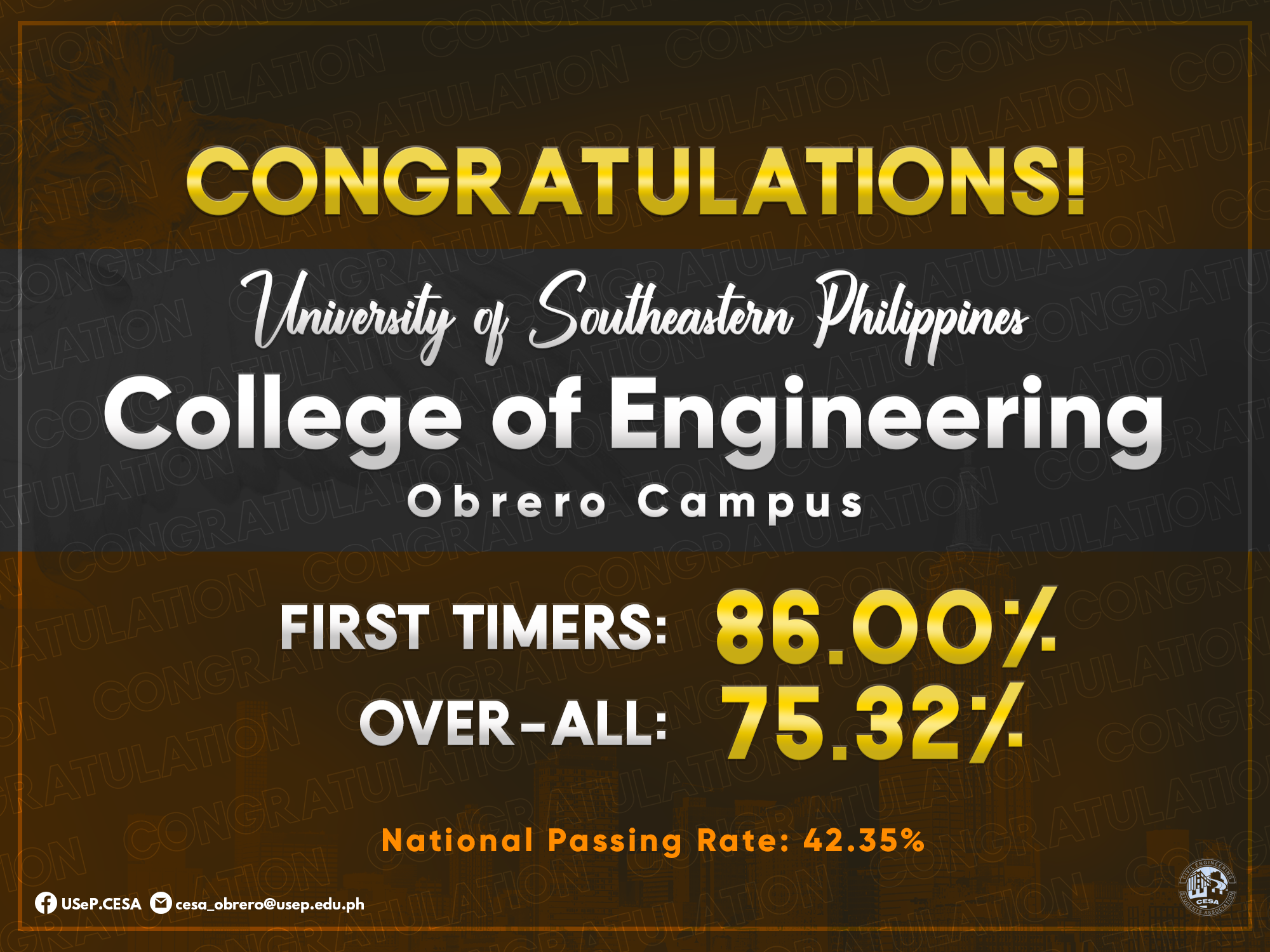 By coenewsio
/ May 23, 2022
The University of Southeastern Philippines (USeP) extends its warmest congratulations to all successful examinees in the May 2022 Civil Engineer...
Read More
CONTACT INFO

2nd Floor CoE Bldg., University of Southeastern Philippines
Inigo St. Bo. Obrero, Davao City, 8000
Tel: +6382 227-7225 loc. 235
Fax: +6382 227-7225
E-mail: coe@usep.edu.ph