COLLEGE OF ARTS AND SCIENCES
ABOUT THE COLLEGE

College of Arts and Sciences is the service unit that takes charge of the two-year general education courses required in USeP undergraduate degree programs regardless of the field of specialization. An added responsibility of the College is a foreign language as an elective to prepare students to be globally competitive. The College offers its own degree program wherein students are trained to conduct research for undergraduate thesis.

Latest Posts

Know the latest announcements about
College of Arts and Sciences below: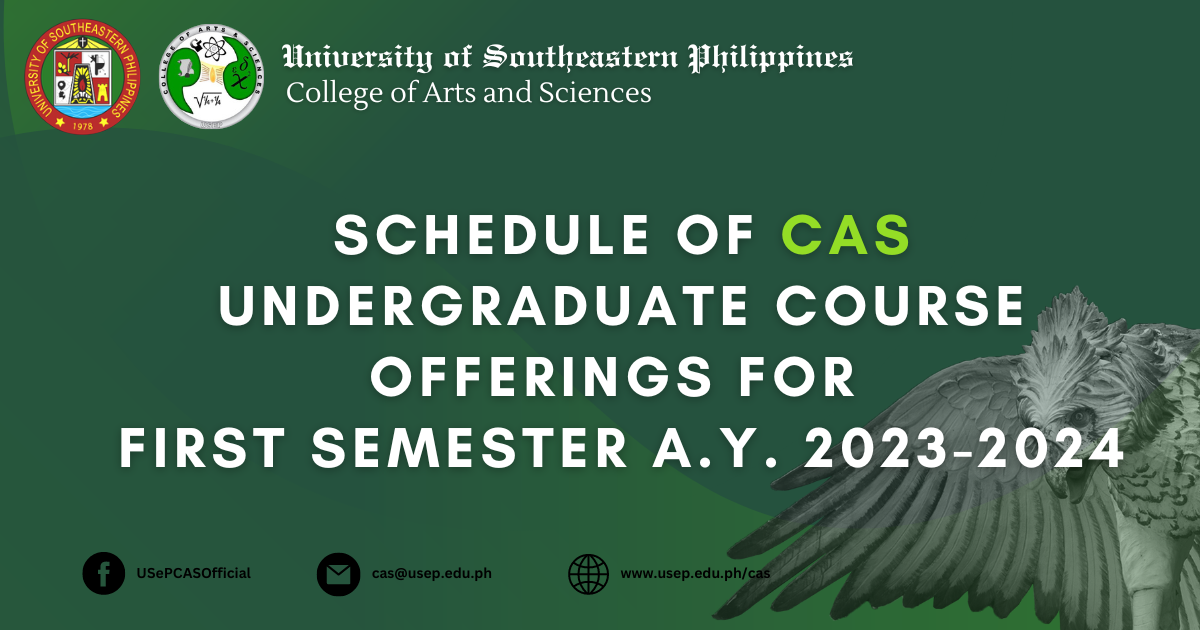 By casnewsio
/ August 10, 2023
LANGUAGE AND LITERATURE DEPARTMENT Bachelor of Arts in English Language major in Applied Linguistics*  *Second Year BAELAL students are...
Read More
CONTACT INFO

2nd Floor CAS Bldg., University of Southeastern Philippines
Inigo St. Bo. Obrero, Davao City, 8000
Tel: +6382 227-7225 loc. 235
Fax: +6382 227-7225
E-mail: cas@usep.edu.ph