COLLEGE OF DEVELOPMENT MANAGEMENT
ABOUT THE COLLEGE

The University of Southeastern Philippines (USEP) became operational in 1979 integrating the four state institutions in the region: the Mindanao State University-Davao Branch (MSUDB), the University of the Philippines Master of Management Program in Davao (UPMMPD), the Davao School of Arts and Trades (DSAT) and the Davao National Regional Agricultural School (DNRAS).

Latest Posts

Know the latest announcements about
College of Development Management below: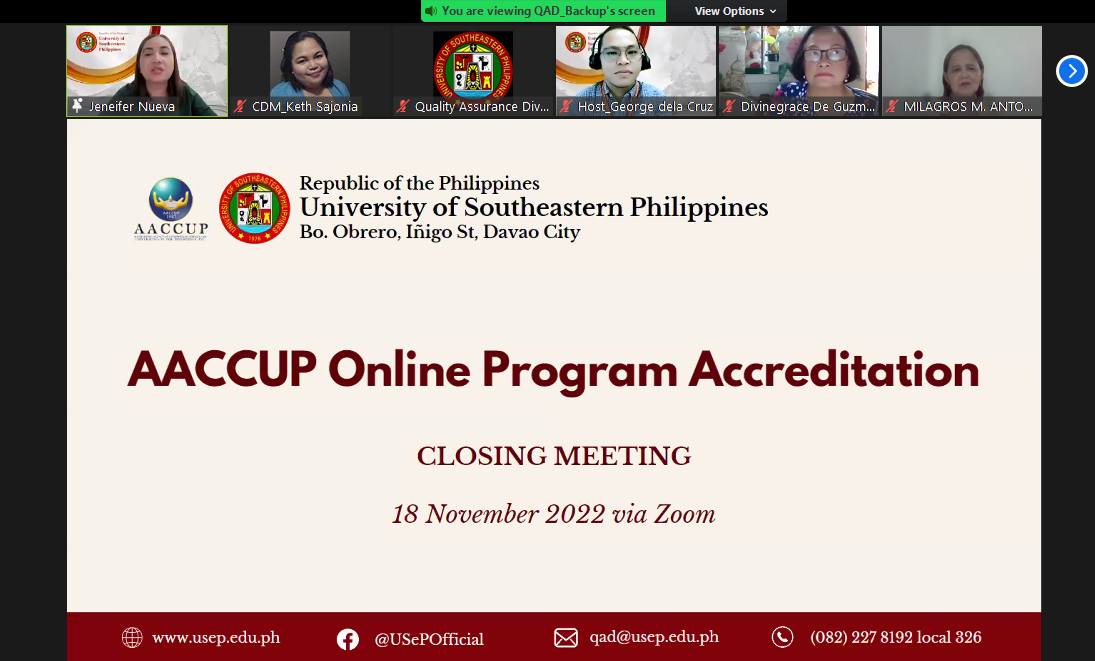 By cdmnewsio
/ November 18, 2022
[𝐈𝐓'𝐒 𝐀 𝐖𝐑𝐀𝐏!] In its continuous quest for excellence, the College of Development Management of the University of Southeastern Philippines...
Read More
CONTACT INFO

University of Southeastern Philippines
Mintal, Davao City 8000
Telefax: +6382 293-0390/ +6382 298-0391