Institute of Language and Creative Arts

Institute of Language and Creative Arts

Institute of Language and Creative Arts

Institute of Language and Creative Arts
ABOUT THE OFFICE

The Institute of Languages and Creative Arts, as a production arm of the University since 2006, has been tasked to take care of the instructional materials development thrusts of the university. It works with selected and competent writers from the university's academic units and liaises with the community to advocate and support its mandate. In brief, the Institute of Languages and Creative Arts shall be one of the University's icons manifesting the realization of its vision, that is, to grow a globally-competitive Filipino citizenry.
LATEST POSTS

Know the latest news about
the office: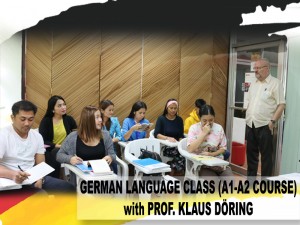 By webmaster
/ November 29, 2019
PROF. KLAUS DÖRING New Course                          : JULY 29...
Read More
CONTACT INFO

Institute of Languages and Creative Arts
University of Southeastern Philippines
Iñigo St. BO. Obrero, Davao City 8000

Room E-208 , 2nd floor CAS Bldg.
CALL: 224-1372 / 227-8192 loc. 242
EMAIL @ ilca@usep.edu.ph
ADD US ON FACEBOOK : https://www.facebook.com/ilcausep121405
VISIT US : every monday to saturday from 8:00 am until 5:00 pm