RESEARCH CENTER
The center shall serve as a venue for educators 

and students to grow ideas that are innovative, unique 

and novel 

that will help the educational system be more competitive and relevant to the needs of people.

It envisions to be the leader in computer-supported learning, cognition

and

  innovations in the Region.
Mission
To provide research and development activities related to computer-supported learning, cognition, and innovation.
Services Offered by the Center of Technology Supported Learning (CTSuL)
Research – This facility is a space that will enable University educational researchers, students, and partners to develop innovative research in the following major areas; a. Technology-assisted learning; b. Delivery of online and flexible education; and c. Assessment in flexible education context.
Instruction – This facility shall serve as a venue for the development of instructional materials (IMS online, offline and flexible), where teachers and students can collaborate and become more resilient in times of calamities; significant areas are:
a. Module development;
b. Instructional multimedia materials;
c. Game-based learning materials;
d. Design thinking strategies and e. Assessment design strategies.
Extension – This facility shall serve as a venue for knowledge transfer and management. Training and transfer of information shall be the essence of the center for HEIs and DepEd in the region and beyond. It is a venue for knowledge sharing and ideation.
For more information please visit us at
Second floor ,School of  Medicine Building, Tagum Mabini Campus, Apokon ,Tagum City 
contact us through our Email : ctet.research@usep.edu.ph
or do call us
Number: (082) 227-8192 local 514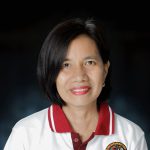 VIRGINIA BARBARA P. NILLAS
Research Center Manager
Email: ctet.research@usep.edu.ph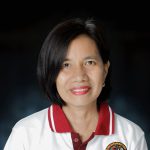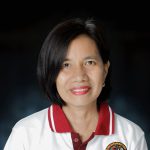 FACULTY RESEARCH ENGAGEMENTS
CTSuL Research Proposal Writeshop for External and Internal Funding