Mindanao Center for Policy Studies
By virtue of University of Southeastern Philippines (USeP) Board of Regents Resolution No. 2159, Series of 1994, MCPS is mandated to conduct policy studies at both the macro and the micro levels in the areas of education, human resource and employment; industry, agriculture, fisheries, and forestry; environment and sustainable development; science and technology; organization and institutional development; cultural communities; and rural, urban, and regional development.
MINDANAO CENTER FOR POLICY STUDIES (MCPS)
The Center engages in policy-oriented research that fosters the social and economic development of Mindanao. It provides a collaborative framework with different sectors of society to assist the government in planning and policy-making.
NICHE
     Policy research which includes policy assessment, formulation, and recommendation.
THRUSTS
Perform quality and 

responsive economic, social,

 

and governance policy 

research and analysis;

Capacitate researchers and 

beneficiary institutions in economic, social, and

 

governance policy research

 

and analysis;

Serve the different research 

perspectives and policy 

needs of the economy and 

the government; 

Provide an effective platform

 

for knowledge exchange

.
CONTACT INFORMATION
Ground Floor Door 5, Academic Building, College of Development Management, USeP-Mintal, Davao City.
Tel: (082) 227 8192 Local 299
Email: mcps@usep.edu.ph

Center Manager
Joeteddy B. Bugarin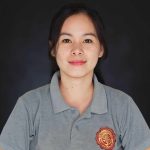 Center Staff
Josecelyn L. Canonigo
SERVICES
Policy formulation through the conduct of policy research and analysis.
Bridging research and policy towards research-based policy solutions and advocacy.
Decision support to policy-makers and implementers.
Consultancy services to the public and private sectors in Mindanao.
·        Socio-Economic Research and Data Analytics Center (SERDAC) Mindanao
·        Agricultural Research, Technology and Innovation Center (ARTIC)
·        Research and Development Center for Arts and Sciences (RDCAS)
·        Center for Entrepreneurship and Enterprise Development (CREED)
·        Mindanao Center for Educational Research, Training Innovation (MCERTI)
·        Mindanao Center for Informatics and Intelligent Systems (M-CIIS)
·        Geospatial, IOT, Solutions and Technology (GIST)
·        Center for Research and Innovations in Industrial Technology (CRIIT)
·        Mindanao Law and Peace Resource Institute (MILAWPRI)
·        Commission on Higher Education Region 11 (CHEd R11)
·        Department of Agriculture Region 11 (DA R11)
1. Region XI's Climate Resilient Vulnerability Assessment (CRVA) Targeting & Prioritization for the Adaptation and Mitigation Initiative in Agriculture (AMIA) for the Provinces of Davao del Norte, Davao de Oro and Davao Occidental
2. Unified Student Financial Assistance System in Tertiary Education Subsidy (UniFAST-TES) Program: The Case of University of Southeastern Philippines (USeP) 
3. Creating Supplemental References Integrating Bangsamoro History and Culture (Bangsamoro History and Culture: Development and Publication of Research Anthology and Modules)