ABOUT THE UNIVERSITY
HUMBLE BEGINNING

The University of Southeastern Philippines (USeP) became operational in 1979 integrating the four state institutions in the region: the Mindanao State University-Davao Branch (MSUDB), the University of the Philippines Master of Management Program in Davao (UPMMPD), the Davao School of Arts and Trades (DSAT) and the Davao National Regional Agricultural School (DNRAS).
SEE MORE
USeP VISION
Premier research university transforming communities in the ASEAN and beyond.
USeP MISSION
USeP shall contribute to inclusive growth and sustainable development through continual innovation in proactive academic programs, impactful research for utilization, economically empowering community services, and sustainable resource management.
USeP Goals
Internationalized University programs and services.
Innovation and RDE-nurturing environment.
Proactive, globally competitive, and service-oriented graduates.
Transformed vulnerable and disadvantaged groups and communities.
Mobilized and optimized resources for sustainable development.
STRATEGIC FRAMEWORK QUALITY POLICY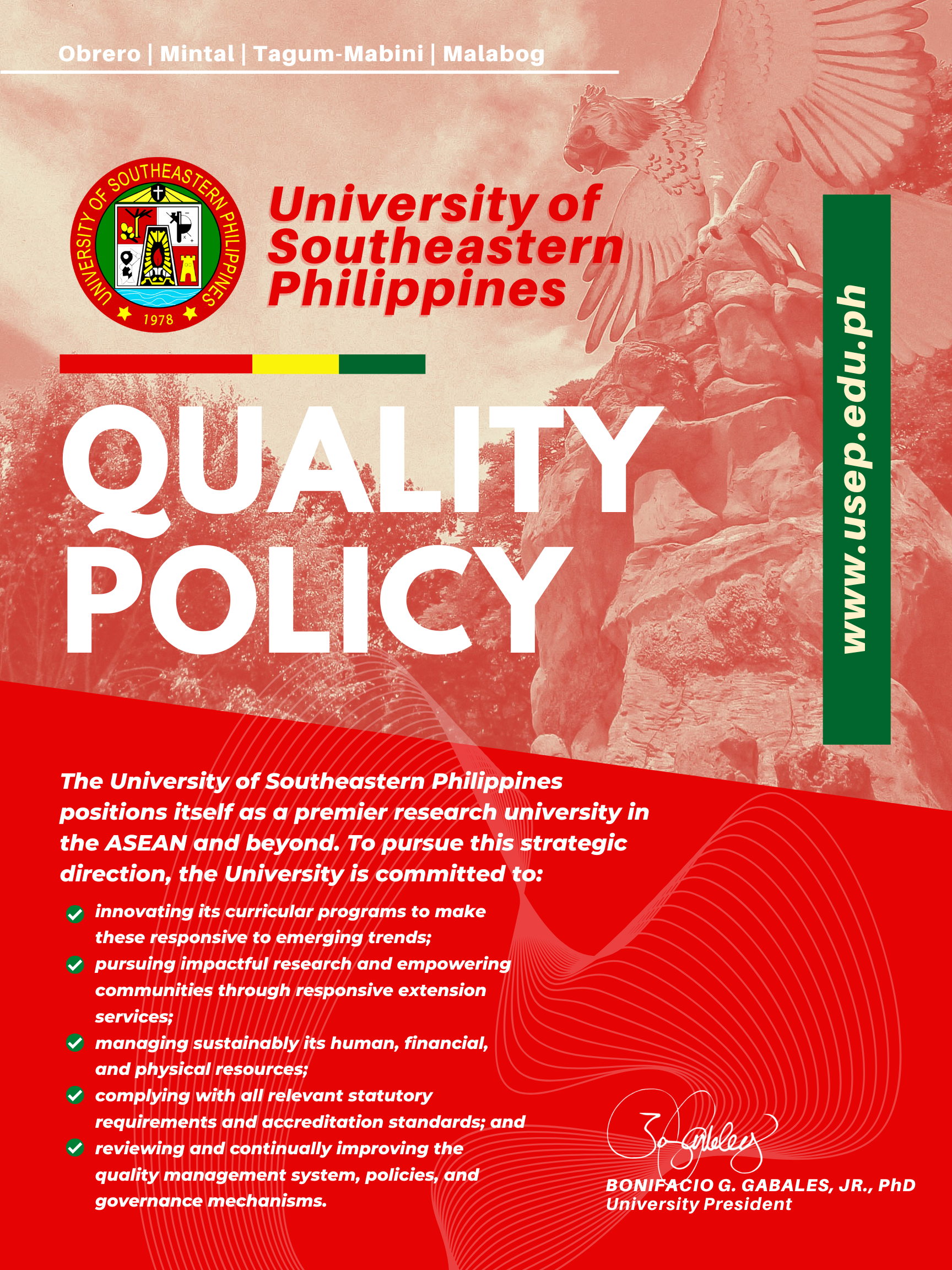 EDUCATIONAL PHILOSOPHY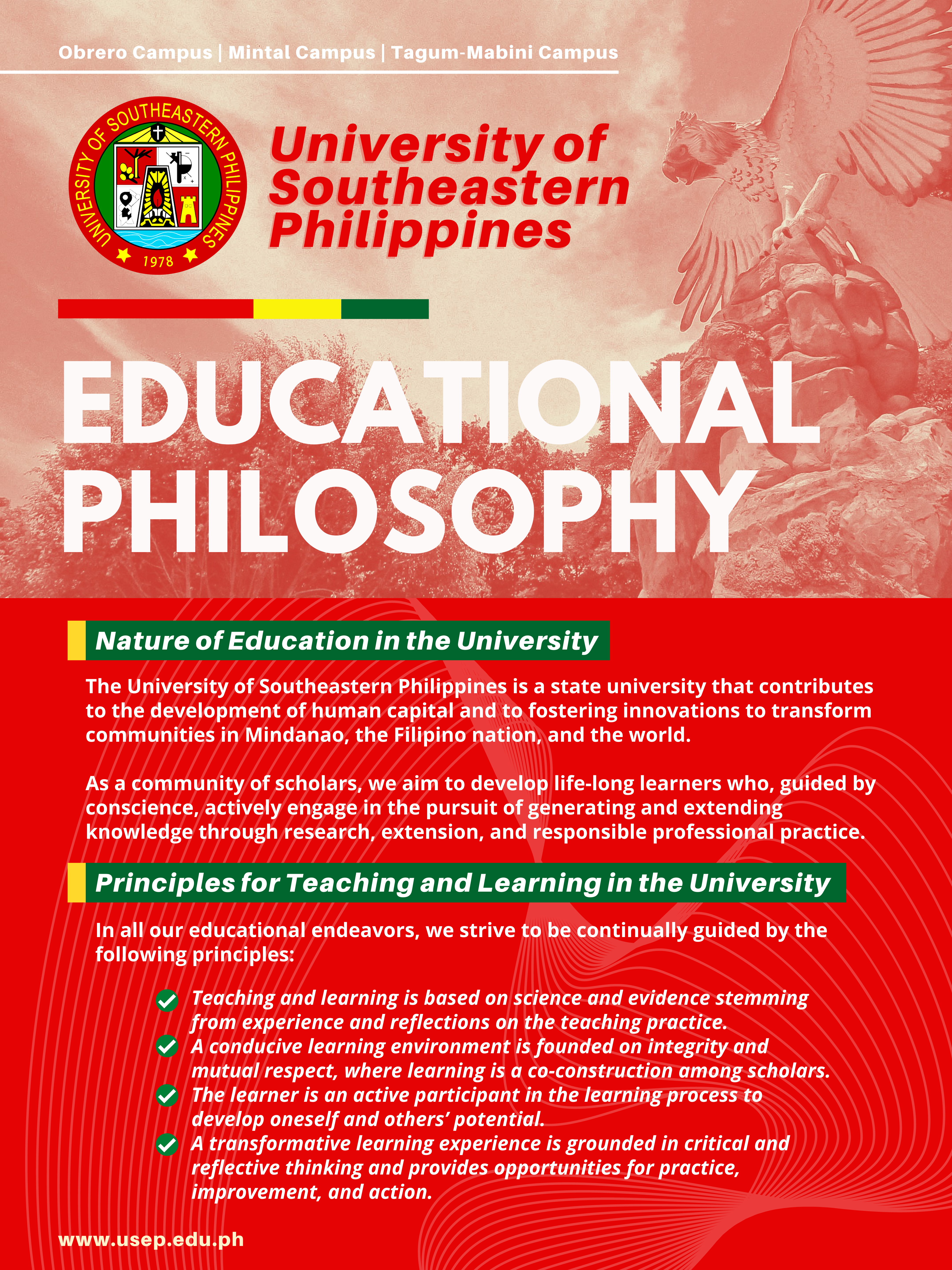 OVERALL ENROLLMENT DATA AS OF FIRST SEMESTER AY 2023-2024


CAMPUSES
The University has three campuses and one extension campus, namely: Obrero, Davao City (main); Mintal, Davao City; and Tagum-Mabini with two units, one in Apokon, Tagum City and the other in Mampising, Mabini, Davao de Oro province, and Malabog Extension Paquibato District.