CGB Team with Day Care Center Participants
The College of Governance and Business (CGB) of the University of Southeastern Philippines (USeP), through the Health and Sanitation Project of the CGB Extension Program called Alalay sa Barangay Program (ABP), conducted an outreach activity on April 22, 2018.
In partnership with the CGB Graduate School – Supreme Student Council (SSC) and USeP MBA Circle officers, the ABP Program Leader, SSC Adviser, and CGB Associate Dean, Xennie Tupas, led the turnover of a hand wash facility to San Miguel Project Hope Day Care Center in San Miguel Village, Barangay Centro in Agdao, Davao City.
A welcome message was delivered by Kagawad Harry Araneta, who represented the Punong Barangay. Assoc. Dean Xennie Tupas also delivered a message on behalf of the College.
Vimar Conmigo, a nurse and a Student Council officer, taught the children how to do proper hand washing. The graduate student organizations donated some books and materials to the center.
The outreach activity was organized in line with CGB's Memorandum of Agreement (MOA) with Barangay Centro. (RCDB)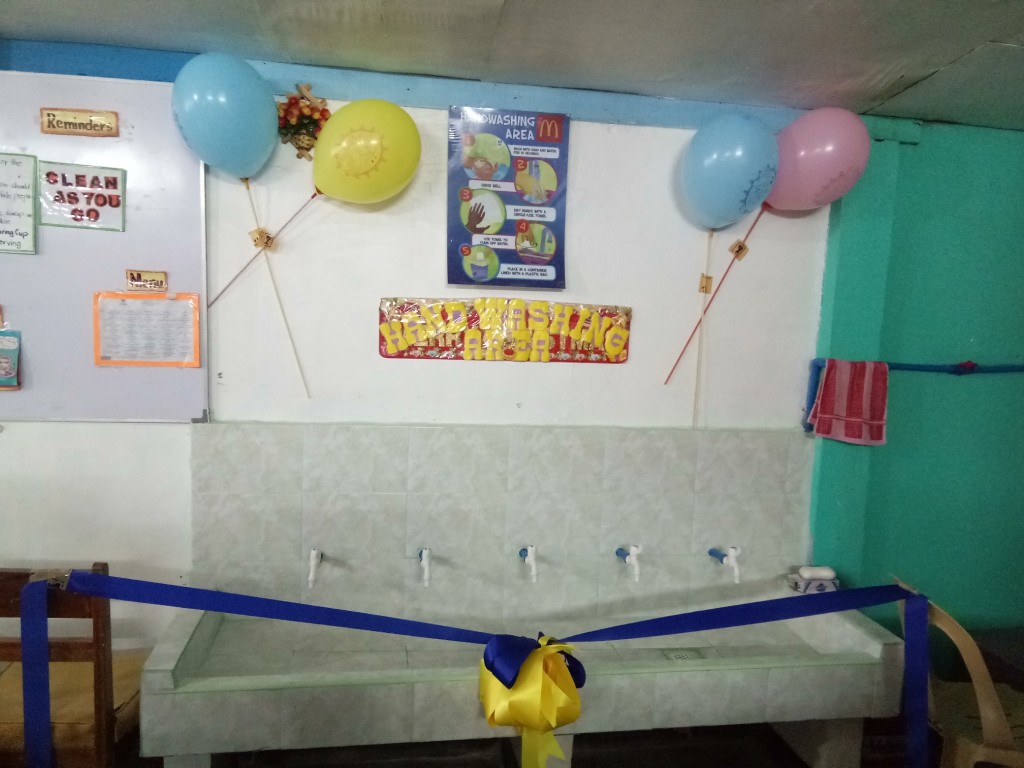 The Hand Wash Facility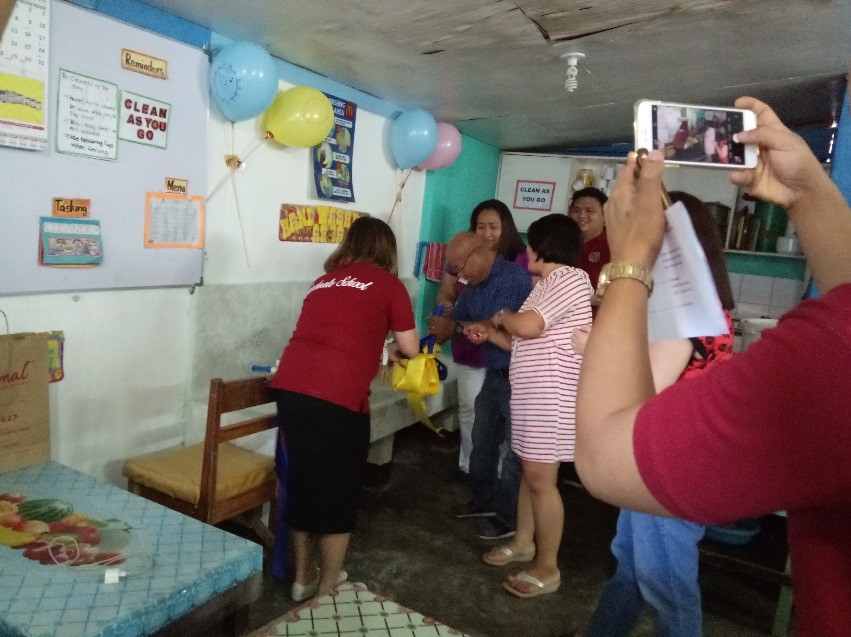 Turnover and Ribbon Cutting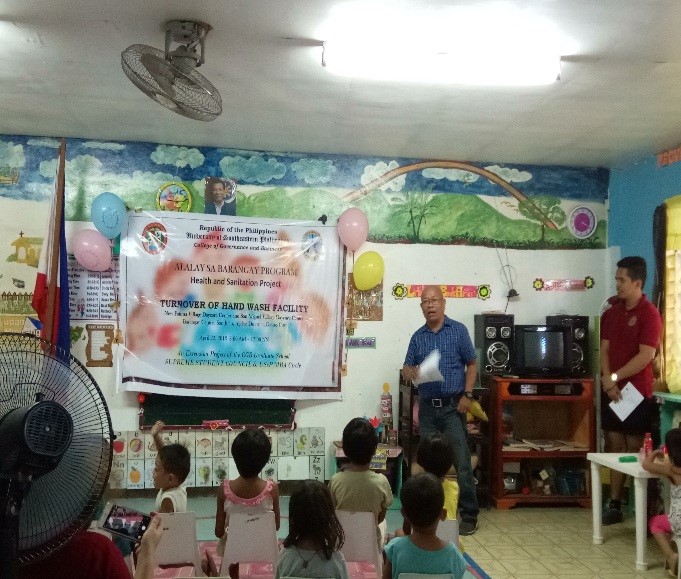 Kag. Harry Araneta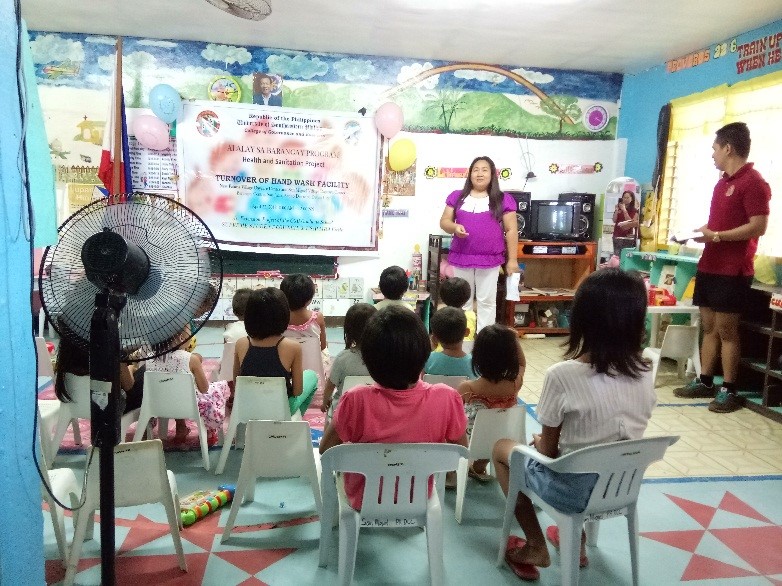 Assoc. Dean Xennie Tupas