USeP delegates with the SEAMEO-SEN Staff
In exemplifying unity, stewardship, excellence, and professionalism, the first batch of Special Education students from the University of Southeastern Philippines (USeP) Graduate School embarked on a study visit to Malaysia on April 24-30, 2018.
Through the initiative of their professor and Office of Public and International Affairs (OPIA) Director, Dr. Edna Jalotjot, in coordination with the Southeast Asian Ministers of Education Organisation Regional Centre for Special Education (SEAMEO-SEN), and Dr. Adora Zerrudo, College of Education (CEd) Director for Teacher Training, the students visited the PDK Malindo, Masjid Tanab (Sped Livelihood training center), SpEd centers in Sekola Kebangsaan Kuala Linggi (Primary School), Sekola Menengah Kebangsaan Rahmat (Secondary School), and Teacher Education Institution of Malay Women Campus in Melaka, Malaysia.
In the Federal Government Administrative Center in Putrajaya, the students discussed policies and trends of Malaysian Special Education with the Kementerian Pendidikan Khas, Bahagian Pendidikan Khas Deputy Director, Y.Bhg. Datuk Dr. Yasmin Hussain. The group also visited the Universiti Kebangsaan Malaysia (National University of Malaysia) where they interacted with international graduate students on the best practices of SpEd.
One of the highlights of the tour include the Memorandum of Agreement signing between USeP and SEAMEO-SEN, made possible through Mr. Mohd Zulkarnain Abdul Wahab, SEAMEO-SEN International Relations Officer, under the leadership of its Acting Director, Dr. Safani Bari.
The group of graduate students, composed of Ezra Ivan Rey Abalos, Caroline Avelino, Malyn Bahala, Francis Baroman, Madelyn De Guzman, Gay Dulay, Reyjade Montederamos, Anna Marie Oghayon, Jay Regulacion, Loiuse Marie Roldan, and Rizza Sherbeth Asly Sullano, also visited the Cultural Heritage Site in Melaka, the Grand Mosque and Government Centers in Putrajaya and Selangor, Batu Cave, and other tourist spots in Kuala Lumpur, where they immersed in Malay cultures and traditions.
(Photos from SEAMEO-SEN, Louise Marie Roldan, and Ezra Abalos)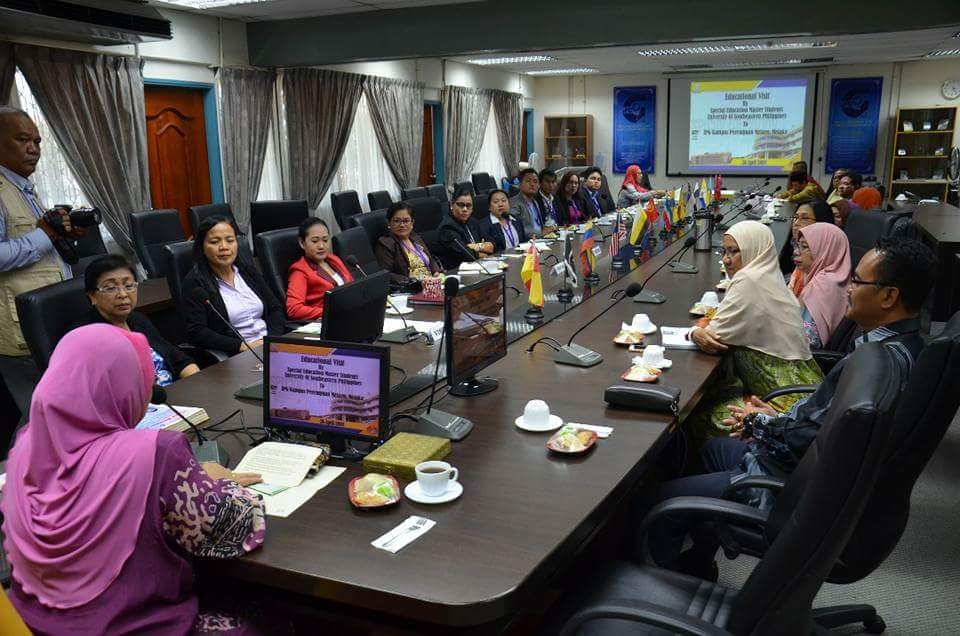 Malaysian SpEd policy discussion at the Ministry of Education, Bureau of Special Education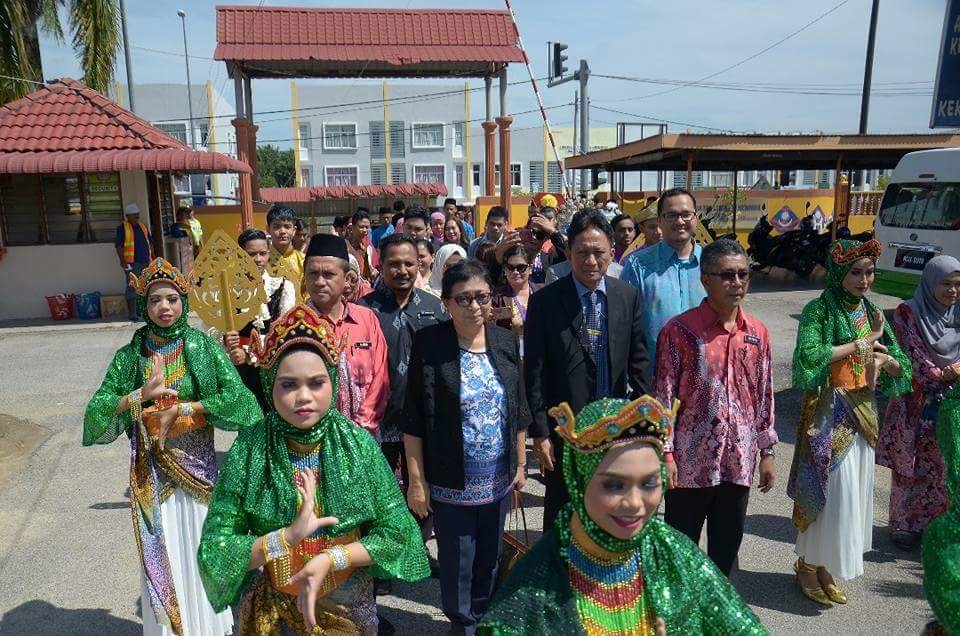 Welcome Parade for the delegation by the SMK Rahmat