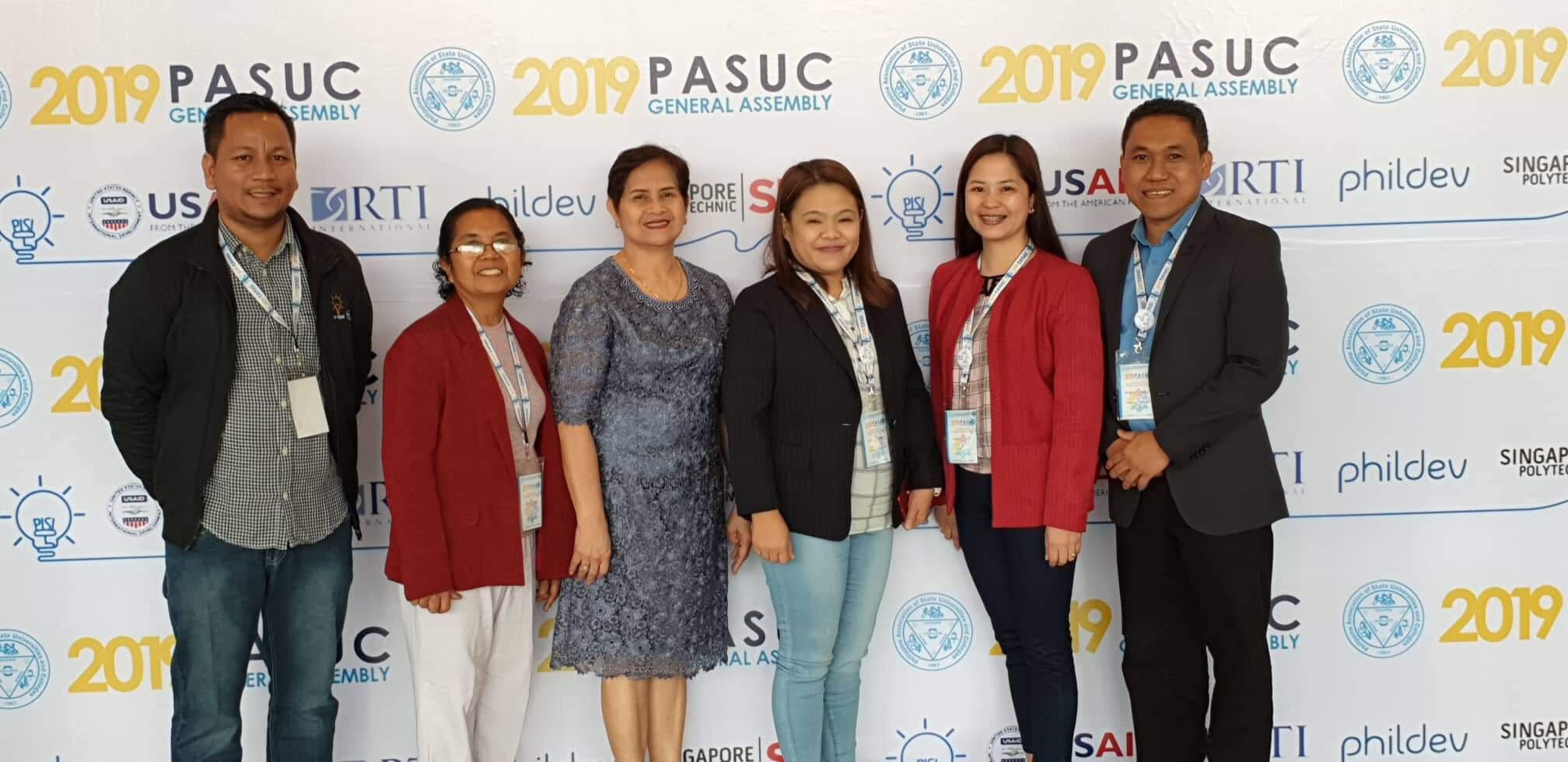 July 19, 2019 – Today is the third day of the 2019 Philippine Association of State Universities and Colleges (PASUC) General Assembly which started on July 17, 2019 at SMX Convention Center, Pasay City. 
The three-day annual convention focuses on revolutionizing Innovation, Knowledge Creation, Partnership and Collaboration, and Advocacy Development to empower SUCs in the new stage of Industrial Revolution and Internationalization.
Six (6) officials of the University, led by Pres. Lourdes C. Generalao, are attending the event.
This year's theme is "Gearing Up Philippine SUCs for Industry 4.0 through Innovations and Sustainable Partnerships".