Students from the College of Information and Technology designed Information, Education, and Communication (IEC) materials that contain friendly reminders on how to avoid from getting Corona Virus Disease 2019 (COVID-19).
The IEC materials aim to provide awareness to the USeP students, faculty, staff and its nearby communities in properly following the steps provided by the World Health Organization (WHO). Five (5) IEC materials were designed by Fritzie Lor, Hughan Cagape, Curth Matthew Obando, John Mark Diacono, and Novem Terante from Bachelor of Science in Computer Science, and Hersie Jean Caparas and Kent Charles Cutamora from Bachelor of Science in Information Technology.
Aside from posting the materials on the USeP website and FB page, 50 pieces of each design were also printed at the University Printing Press. The printed materials were distributed to the nearby barangay local government units (BLGUs) in Davao City and some of their residents.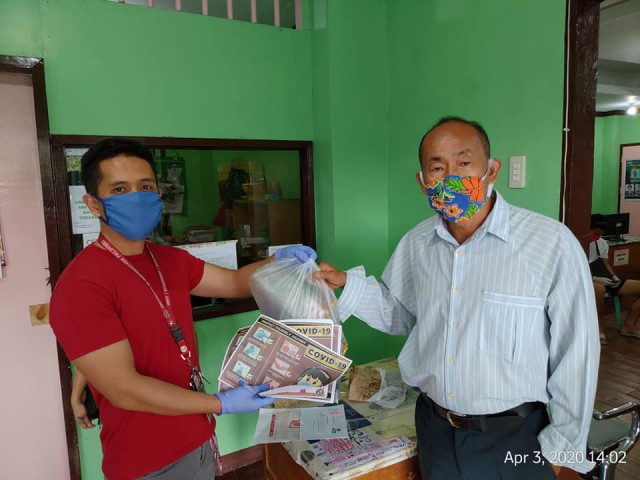 This kind of participation from the students exemplifies stewardship – one of the core values of a USePian – by giving importance to information and education through awareness initiative like distribution of IEC materials. This makes people from the community be completely informed, knowledgeable and safe in times of pandemic. (JMPSual)