With the desire to contribute in the fight against the ongoing pandemic as well as to cater the needs of its constituents, USeP launched its COVID-19 Action Center.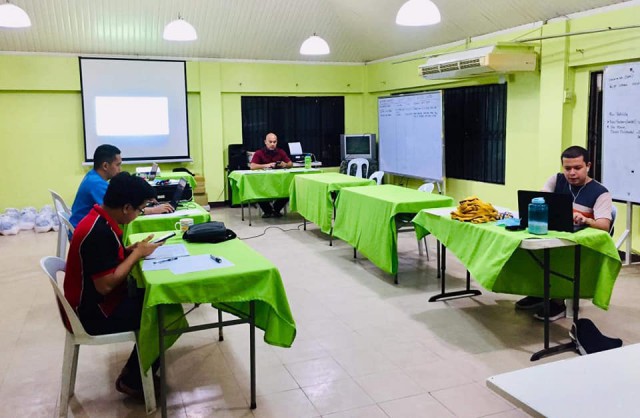 The USeP COVID-19 Action Center was established to facilitate and accommodate concerns of students relating to COVID-19. This includes rendering medical assistance to students who are experiencing flu-like symptoms or have been identified as Person Under Monitoring (PUM) or Person Under Investigation (PUI). Aside from this, the USeP COVID-19 Action Center also worked in the monitoring of undergraduate students to extend needed assistance through food relief packages and free transportation to their respective municipalities. The Center also assisted in the distribution of PPEs to frontline medical health workers.
Prior to the launch of the Action Center, the Administration constituted the COVID-19 Task Force also known as the Committee on Dissemination, Implementation, and Monitoring of the University Measures on COVID-19. Through the University's COVID-19 Task Force, the creation of Relief Response Team was also established.
The Action Center with the Task Force and Response Team have accomplished the following:
• Launched the COVID-19 Task Force Hotline;
• Conducted simultaneous University-wide disinfection in various campuses;
• Monitored and delivered food relief packages to USeP undergraduate students who are still staying in their boarding houses; and
• Transported a total of forty-one (41) undergraduate students to their respective municipalities in close coordination with their respective Provincial Health Offices and Emergency Operations Centers.
The Center is a proof of the University's proactive efforts in the fight against COVID-19 and to better provide a safer environment for its constituents. (DLMatugas)