University Guidance and Testing Office
(SGD.) MAYCHELLE M. NUGAS
Head, University Library
Message of the Director
The library also embraces the concept of knowledge management. With this, the resources will not only be acquired, organized, stored, and accessed but also disseminated and shared to the academic community, where collaborative education takes place, and where students, faculty, and staff can find the expert assistance of professionally trained librarians.
In the coming years, the library will be implementing the learning commons – it is a combination of library and computer into a full-service learning, research and project space. It will have a more user-focused and technology sophisticated services, designed to meet the contemporary information needs of the users.
Lastly, as we value client satisfaction we would like also to solicit information from our stakeholders in terms of issues and concerns to further improve our services. Feedbacks may be send to our office through our suggestion box or email us at lrc.usep.edu.ph.
We would be glad to hear from you and assure confidentiality of your information as an active partner in the operation of the center.
RATIONALE
Guidance is an integral part of the whole educational program. It is designed to serve the development and adjustment of the students who are either in the critical stage or in the normal flow of college life. Guidance plays a major part in the attainment of the University's objective, that is, the total development of the person.
The University Guidance and Testing Office(UGTO) is geared towards helping the students who are in need of support and assistance in their personal, social, academic, vocational difficulties. Certain challenges face the youth adult to full-adult form of behavior, expressions and reactions, social adjustment with peers, family and society, establishing goals and directions (educational and career decision-making), and evaluating their own values (conflict between idealism and reality). While we work with students who may be experiencing a crisis, our goal is to assist them deal with their concerns before it develops into more serious problems.
PHILOSOPHY
Guidance and Counseling in an integral part of the total educational process and is for all students. It aims to assist students in making decisions and changing behavior, based on what is developmentally appropriate and necessary for them to acquire at each level.
Vision
In line with the University's vision of promoting the well being of its constituents, the University Guidance and Testing Office envisions itself to be a dynamic instrument in providing services for the total development of the human person.
Mission
The University Guidance and Testing Office provide services that will respond to the social, emotional, psychological and spiritual needs of students.
Objectives
Assist students in decision-making related to Educational/Personal/Social Career concerns.

Promote growth towards self-direction and self understanding.

Assist students in adjusting to new environment.
Services Offered
With the concerted efforts of the administration, faculty, staff, and the guidance personnel, the program's objectives will be achieved through the effectiveness and efficiency of the following services:


Counseling Service


This service provides opportunity for the individual students to be assisted in areas of personal, vocational, social and academic concerns through personal and confidential relationship with qualified counselors. These could be availed through walk-in, call-in, or referrals.


Testing


This involves the administration and interpretation of standardized tests for the purpose of assessing individual strengths and weaknesses in the areas of personality, aptitude, interest and motivation. Tests include mental ability, interest, aptitude, personality and other assessments and survey materials.


Information


The Office secures information and makes these available to students in response to their educational, occupational and socio-personal needs. These are in the form of brochures or articles from published reading materials. Bulletin boards for information are also provided for in each college. Likewise, orientations, seminars, workshops and symposia are being conducted.


Group Guidance Sessions


These are group activities which tackle issues and concerns common to students, such as boy-girl relationships, adjustment to college life, how to study effectively, enhancing self-esteem, personality development, etc. Sessions like these are conducted in a non-threatening atmosphere.


Career Development


This is concerned with helping students make intelligent decisions regarding their goals in life, as well as planning and charting their career goals.


Placement and Follow-up


Through this service, assistance is given to students to gain admission to certain college within the University and other schools for further education. The alumni are also given assistance in seeking employment by posting job opportunities to meet several employers, undergo interviews as the same venue.


Peer Facilitating


This service aims to train selected students to develop their helping skills to effectively respond to the needs of their fellow students.

Individual Inventory

This involves continuous process of gathering pertinent data about students as basis for helping them understand themselves better and also for better responding to their needs.


Research and Evaluation


This carry out the systematic evaluation of the guidance services, the purpose of which is to find out if the program goals and objectives have been met. Furthermore, the result of these could be the basis for modifying or improving the delivery of the services.
University Assessment and Guidance Center
Staff and Personnel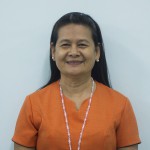 ARBIOL, JENNIFER
Director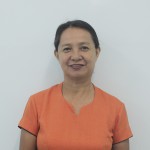 EXALA, TERESA L.
Guidance Counselor III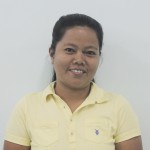 BESINAN, JANE C.
Office Clerk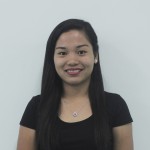 ASUNCION, RICHELLE J.
Encoder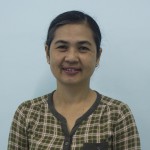 JACOT, JOERENE L.
Guidance Coordinator III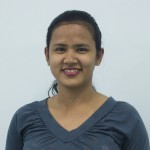 CECE, LAURENCE A
Psychometrician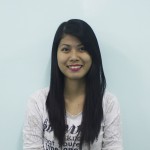 MALAKI, GRACE ANN D.
Encoder
Empty tab. Edit page to add content here.
University Guidance and Testing Office
Contact Info
University Guidance and Testing Office
University of Southeastern Philippines
Inigo St. Bo. Obrero, Davao City 8000
Telephone No: +6382 225-4696 / +6382 225-1105
E-mail Address: ugto@usep.edu.ph