(L-R) Dr. Mary Ann C. Cacananta, USeP Career and Alumni Center Director, Dr. Lourdes C. Generalao, USeP President, Dr. Jeffrey W. Garis, Director Emeritus of Florida State University's Dunlap Center for Student Success, Mr. Wilfredo Mateo Samante, Ateneo de Davao University (AdDU) Alumni Director, and Mr. Norman Lou S. Padilla, AdDU Career Center and Alumni Hub Officer during the study tour at Florida State University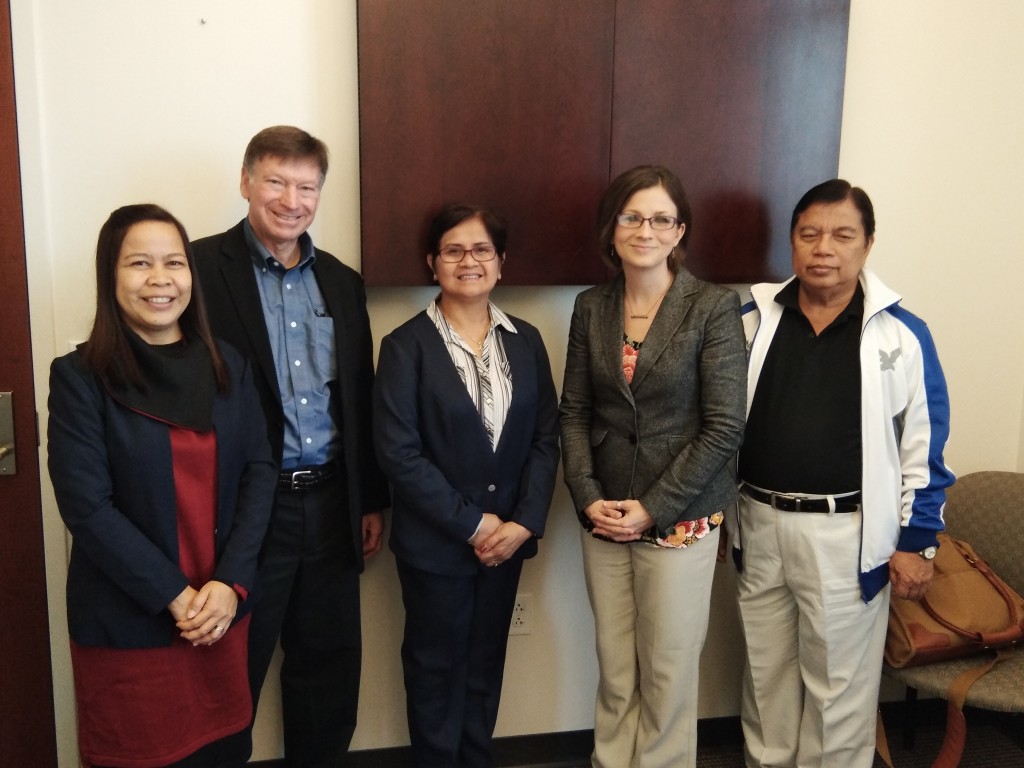 (L-R) AdDU and USeP representatives with Dr. Jeffrey W. Garis (2nd from left) and Laurie Verost, Campus and College Integration and Professional Development Associate Director (2nd from right)

Consistent with the internationalization thrusts of the University of Southeastern Philippines (USeP), President Dr. Lourdes C. Generalao, together with Career and Alumni Center (CAC) Director, Dr. Mary Ann C. Cacananta, participated in a study tour program in Florida State University and Pennsylvania State University in USA on January 20 to February 1, 2018.
The two-week study tour is the final activity of a series of career development trainings organized by the Science, Technology, Research and Innovation for Development (STRIDE) project of the United States Agency for International Development (USAID). It aims to immerse and expose the heads of University career centers into the operations of career centers and career counseling services in US universities.
In 2017, Dr. Jeffrey W. Garis, Director Emeritus of Florida State University's Dunlap Center for Student Success, facilitated the career development workshops conducted at USeP. With producing globally competitive individuals as one of USeP's principal goals, the University constantly engages in activities that expand the linkages of its CAC and introduce graduates to a wider range of career opportunities.