With the desire to extend help to the students of the University, especially those who were affected with the Community Quarantine and the Region-wide lockdown, the University took the initiative to assist student-dormers in going home to their respective municipalities.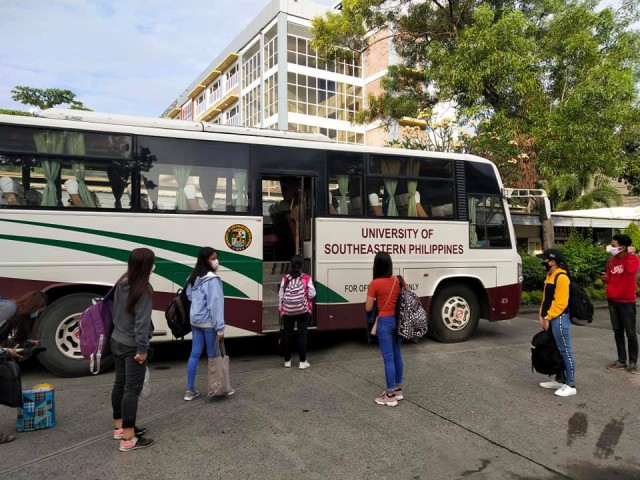 Last March 23, 2020, the University administration, through its USeP COVID-19 Task Force, started monitoring all the USeP students who were still staying in their boarding houses. Along with this monitoring is an extended support for students who were in need of food and medical attention during this COVID-19 outbreak.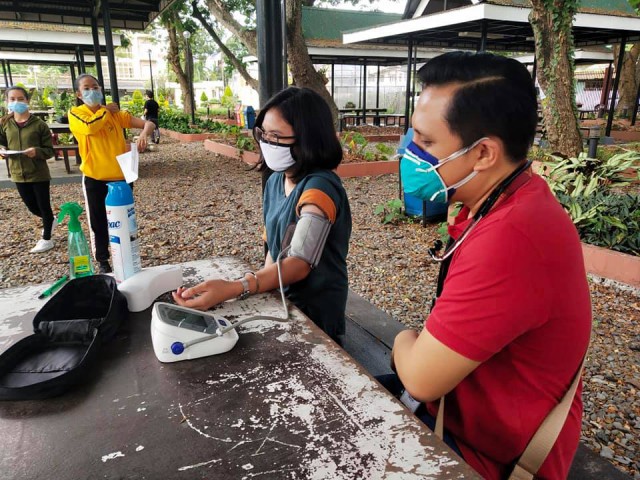 On March 27, 2020, the Administration, through its official Facebook Page, called the attention of all these USeP students who wished to go home to their respective provinces. In this post, they were informed that the University prepared a vehicle for them. Furthermore, the requests of these students were all subject to assessment and coordination with their concerned provinces.
On the same day, with proper assessment and coordination with these provinces, the University, through its COVID-19 Task Force, started the assistance of the departure of these students who were not able to go home (for various reasons) after the implementation of the Davao Region lockdown. A total of 13 students from Davao region were sent home on March 27, 2020 – one (1) to Davao del Norte; two (2) to Davao deOro; and ten (10) to CARAGA Region
On March 30, 2020, another batch of USeP students has been assisted in going to their respective municipalities with a total of nine (9) students from Davao region. Seven (7) of them are from Davao del Sur, and two (2) are from Davao Occidental.
On March 31, 2020, the last batch was assisted, with a total of six (6) students – one (1) is a resident of Davao del Norte and five (5) are from Davao de Oro.
A total of forty-one (41) USeP students were assisted to their respective municipalities in close coordination with their respective Provincial Health Offices and Emergency Operations Centers. (JRLapayag)