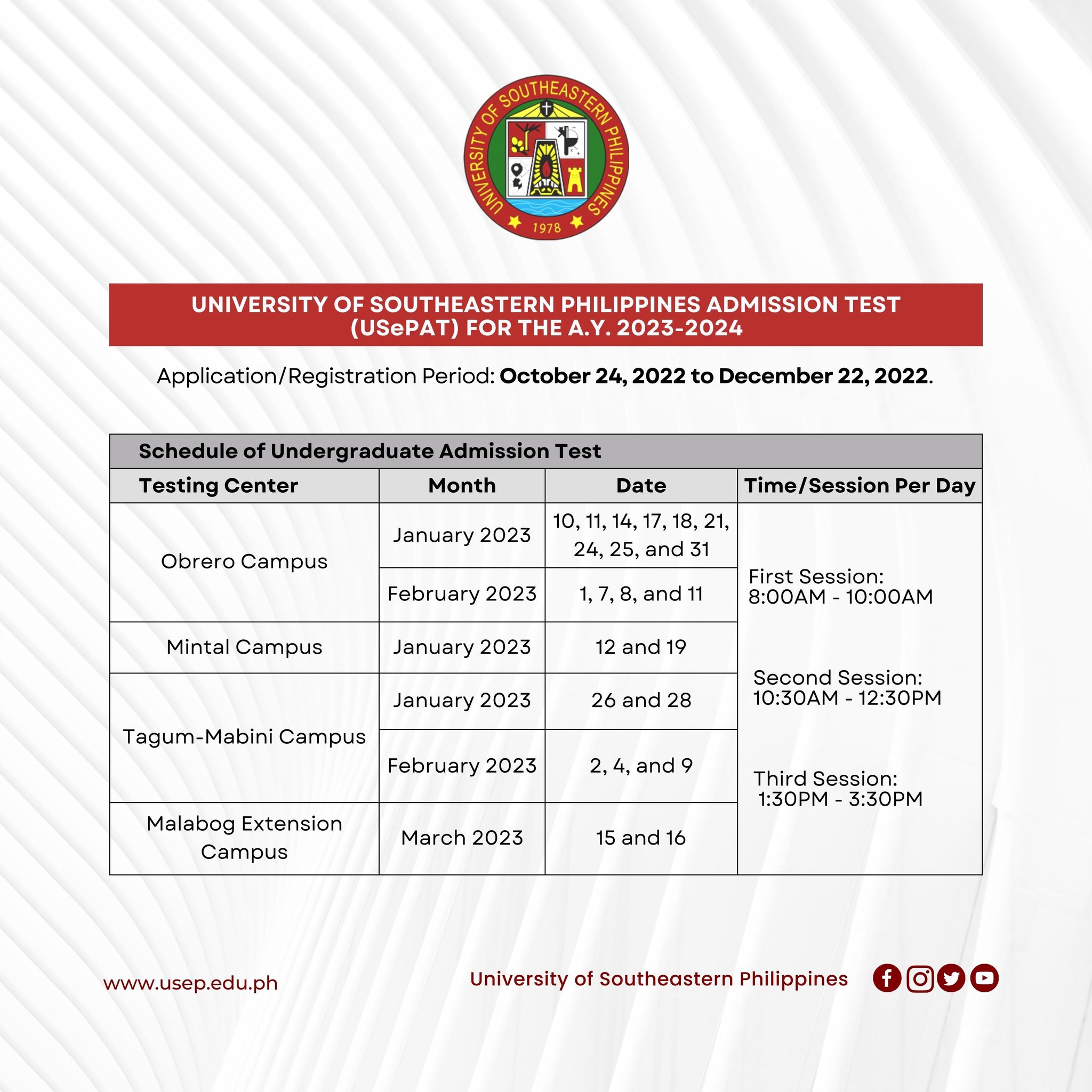 USeP Admission Test (USePAT for Academic Year 2023-2024
The Application/Registration period will be on October 24, 2022, until December 22, 2022.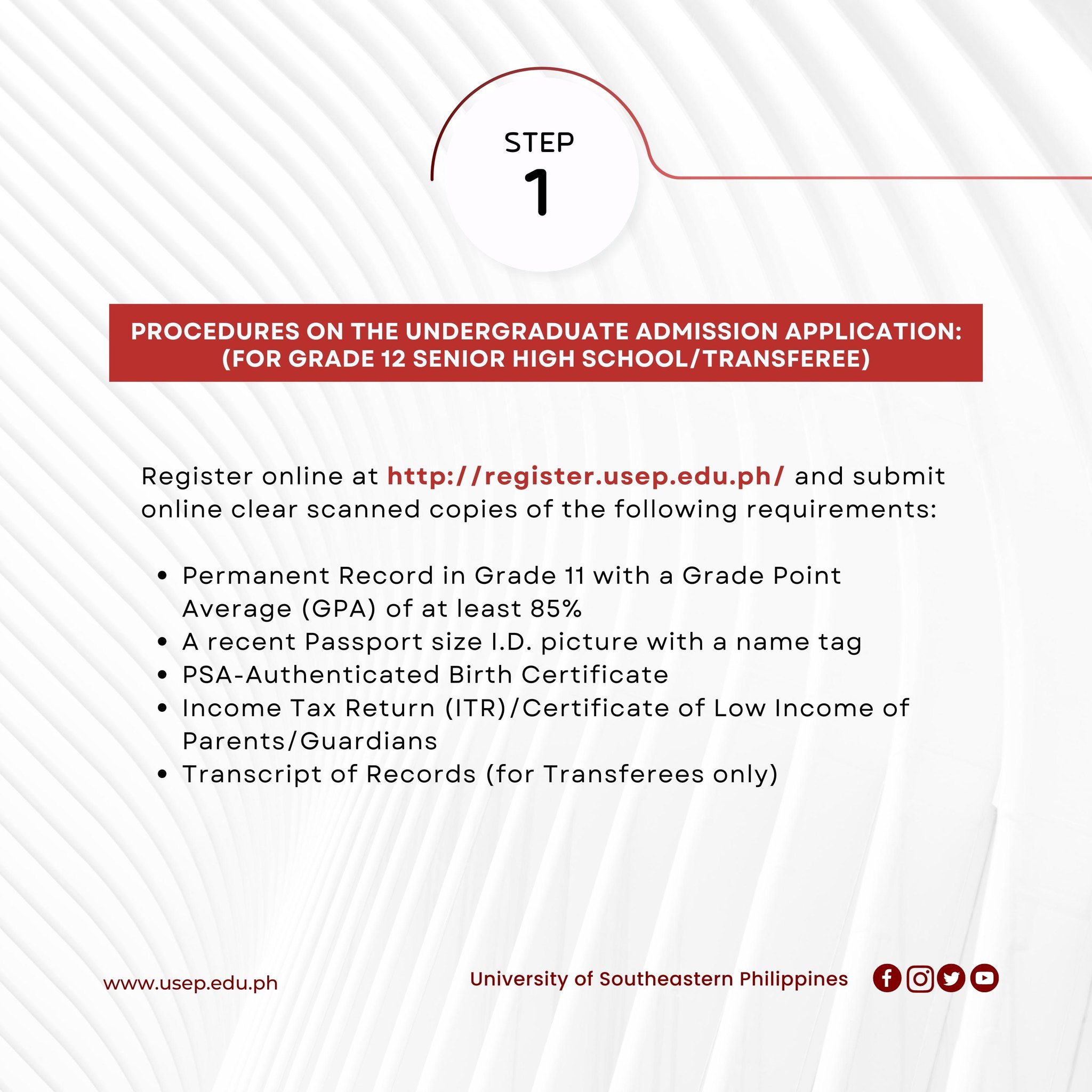 Step 1. Register online at http://register.usep.edu.ph/ and submit online clear scanned copies of the following requirements:
• Permanent Record in Grade 11 with a Grade Point Average (GPA) of at least 85%
• A recent Passport size I.D. picture with a name tag
• PSA-Authenticated Birth Certificate
• Income Tax Return (ITR)/Certificate of Low Income of Parents/Guardians
• Transcript of Records (for Transferees only)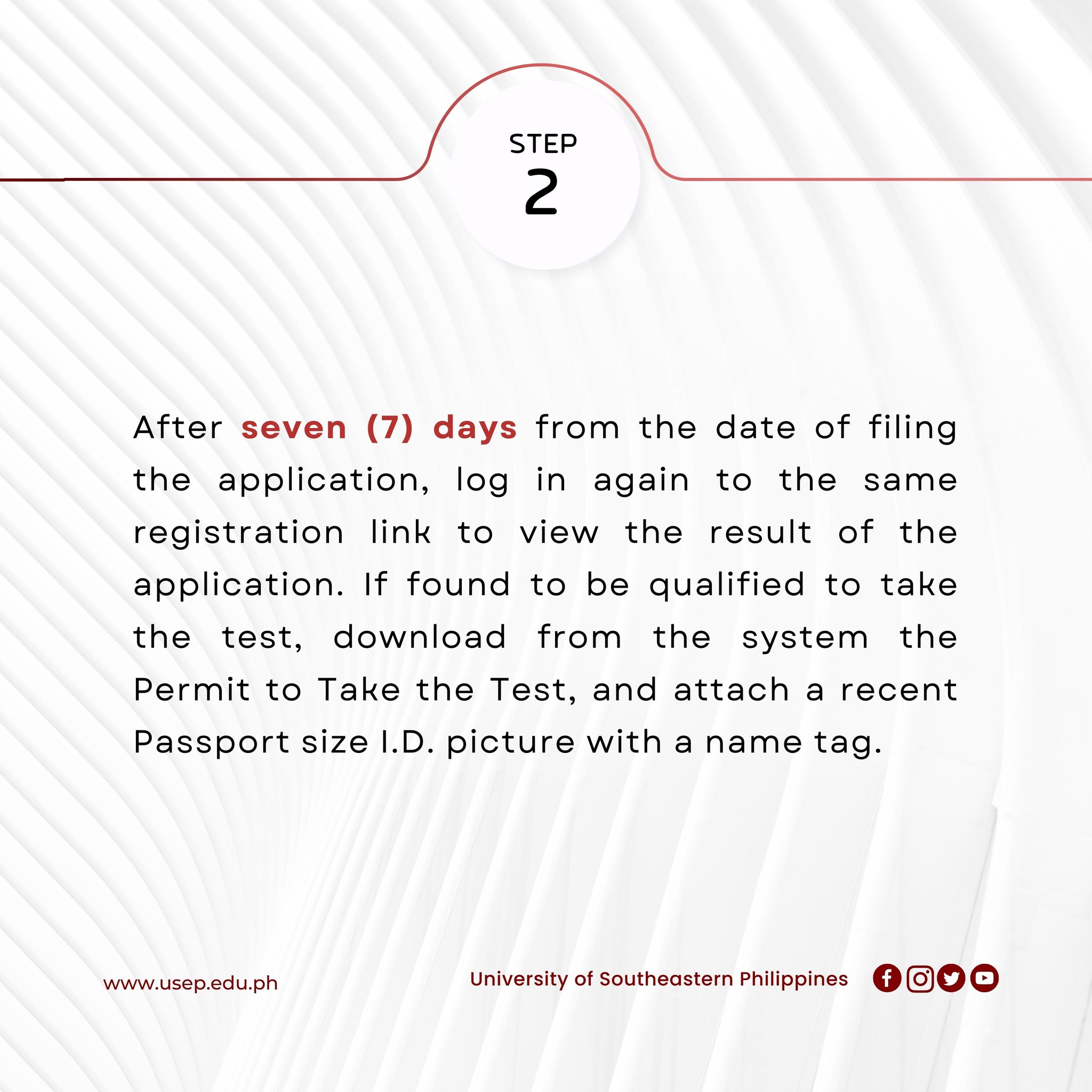 Step 2. After seven (7) days from the date of filing the application, log in again to the same registration link to view the result of the application. If found to be qualified to take the test, download from the system the Permit to Take the Test and attach a recent Passport size I.D. picture with a name tag.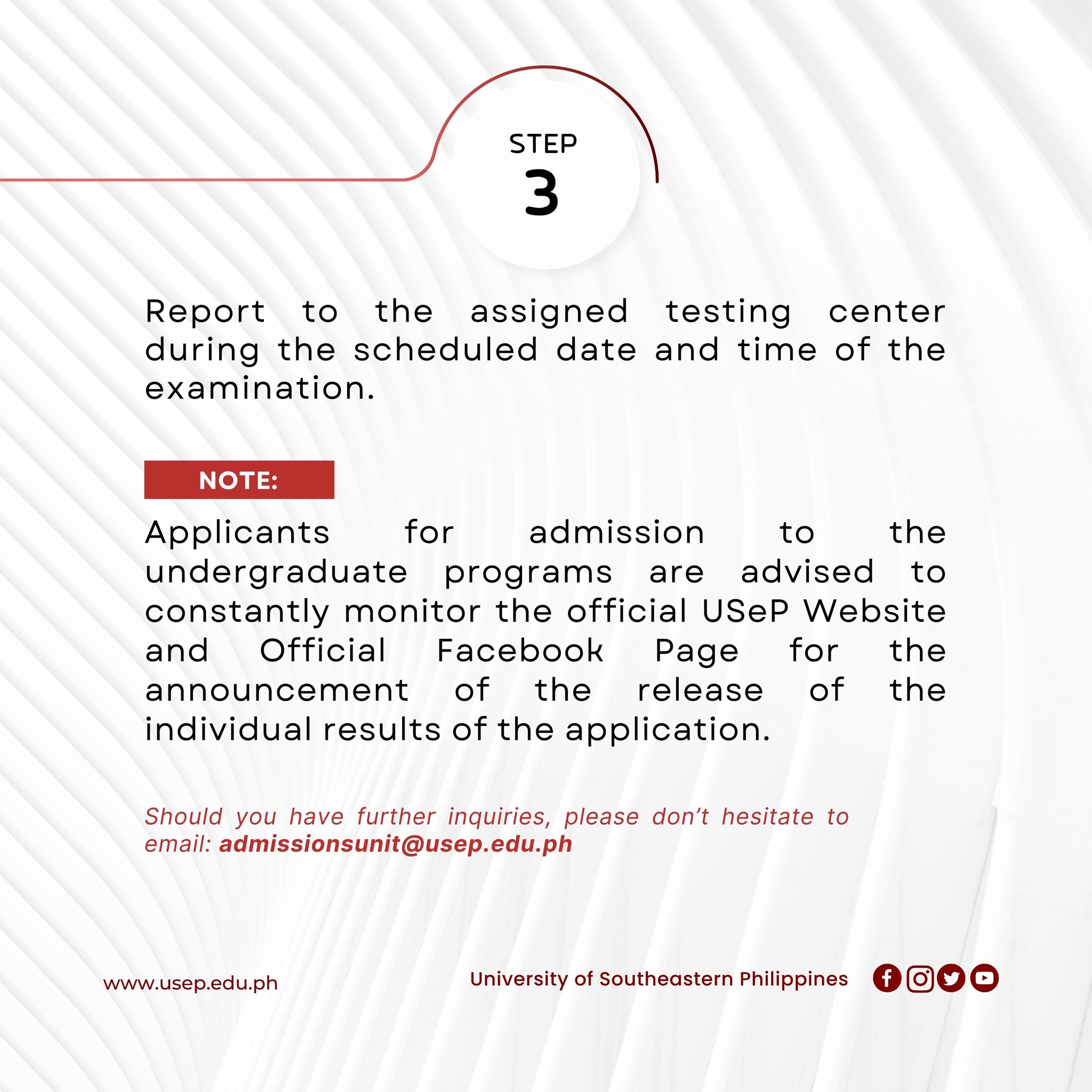 Step 3. Report to the assigned testing center during the scheduled date and time of the examination.
Please see the photos below for the USePAT schedules on the respective campuses of the University.
Note: Applicants for admission to the undergraduate programs are advised to constantly monitor the official USeP Website and Official Facebook Page to announce the release of the individual results of the application.
Should you have further inquiries, please don't hesitate to email: admissionsunit@usep.edu.ph.