About OSAS
The OSAS, being a major support service arm of the University, is the destined to work for the attainment of the institution's development goals. Its success depends on the effectiveness of the OSAS current staff and its ability to cause fruitful coordination between and among those concerned in the process of program/project implementation, especially the student leaders, faculty advisers and University officials.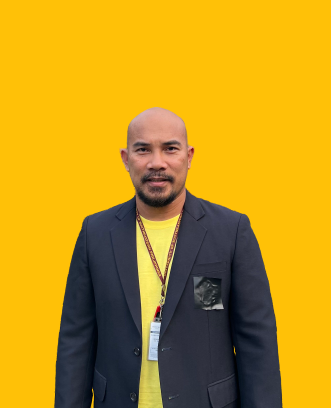 Jose Alther M. Rivera, Ed.D
Director, OSAS
Quite obviously, the crux of this University's legal mandate is to provide quality tertiary education especially to the intellectually deserving but less fortunate ones. Stated otherwise, this State-run institution of higher learning owes its genesis to the Filipino students, plain and simple.
While quality higher education is the main thrust, USeP is likewise committed to deliver several ancillary services to the students. This means that students are not only honed academically towards professionalism through the dedicated learning environments inside the instruction room. They, too, are bound to get some other provisions that the school is bound to deliver. These services are taken care of by the Office of Student Affairs and Services (OSAS).
The line of services this Office delivers varies from student welfare to student development and other programs. Specifically, this Office oversees the dispensation of student health and wellness services, scholarship programs, in and off-campus student activities, accreditation of student organizations and fraternities, including student discipline, and the like.
In other words, the OSAS is students' refuge outside the classroom. The services it renders is on top of the academic benefits every student could get. I therefore encourage all students to visit and coordinate with the Office for whatever help it could extend to them. We shall be glad attend to students' needs in every way we can that are within our means and capabilities.
Come one, come all! 
The OSAS envisions to become an effective channel for the development of leadership that shall enhance the identity and sharpening of talents in the areas of student government, student organization, campus publication, culture and sports.
Along with USeP's missions, the OSAS will provide developmental activities that will enhance the balanced development of the individual and to make him become an effective leader in his chosen career, imbued with nationalism and culture identity.