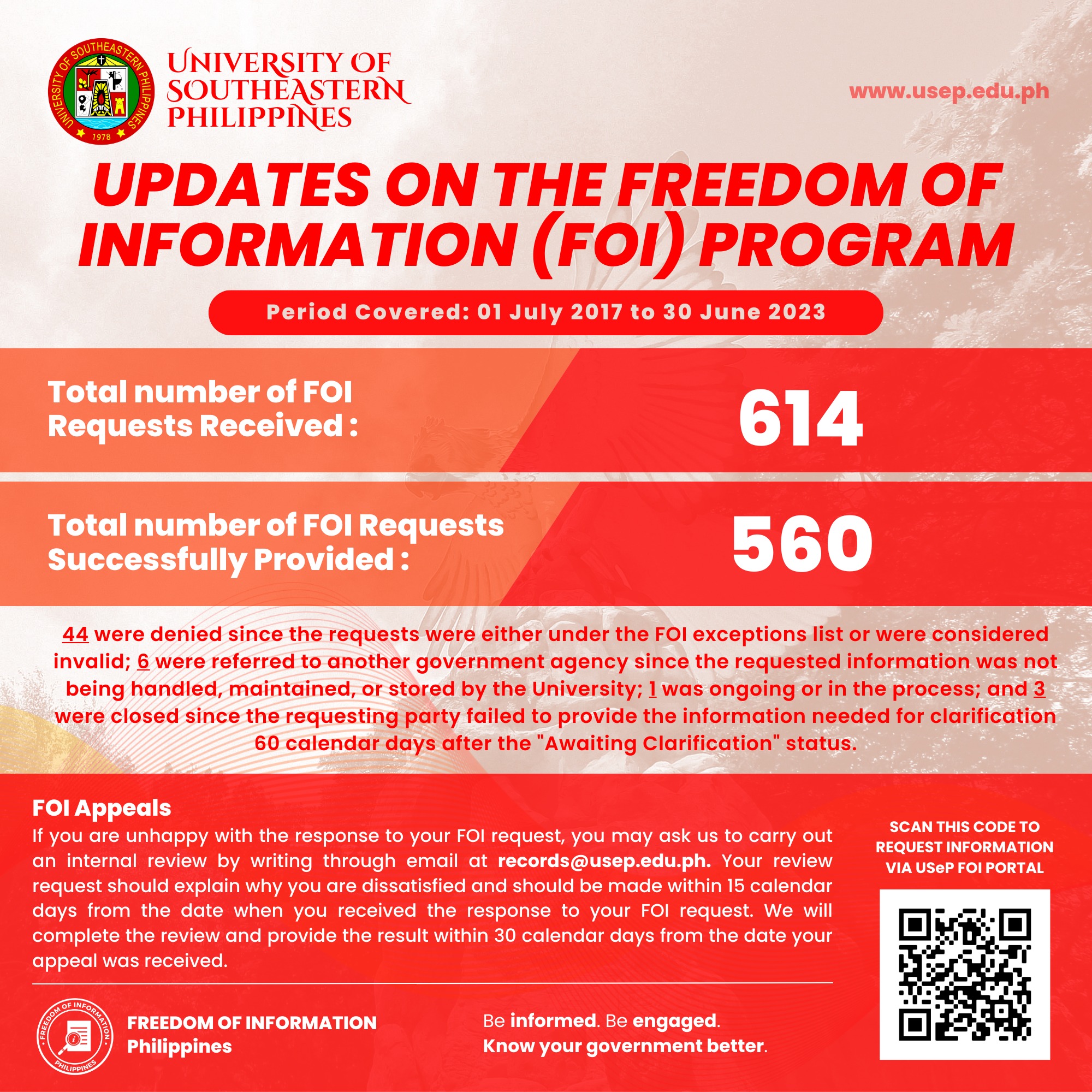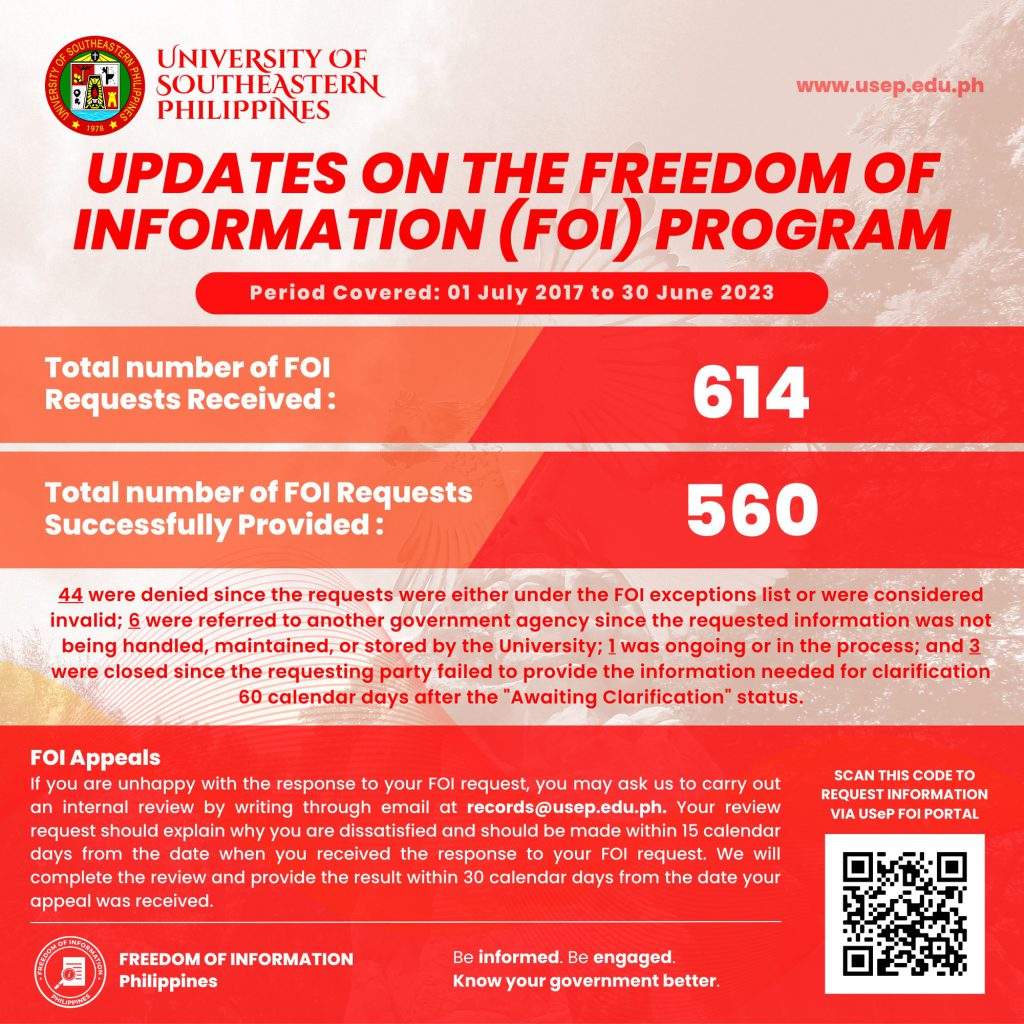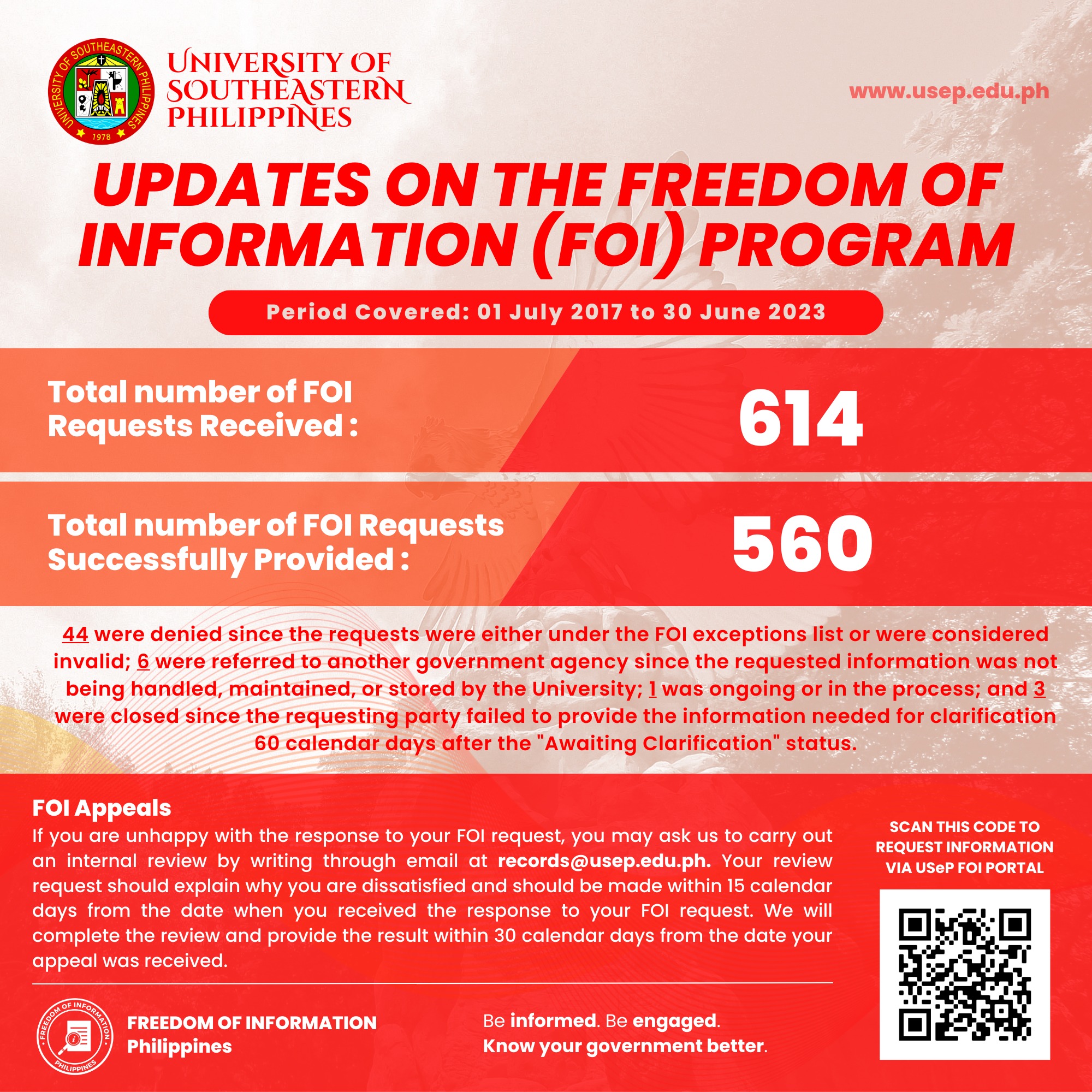 [𝗨𝗦𝗲𝗣 𝗙𝗥𝗘𝗘𝗗𝗢𝗠 𝗢𝗙 𝗜𝗡𝗙𝗢𝗥𝗠𝗔𝗧𝗜𝗢𝗡 𝗨𝗣𝗗𝗔𝗧𝗘] Underscoring the directives of Executive Order No. 02 signed by Former President Duterte, which provides a policy for full public disclosure of all government records in the Executive Branch involving public interest and which upholds the people's constitutional right to information on matters of public concern, the University of Southeastern Philippines has adopted the operationalization of the Freedom of Information (FOI) program.
Since the program's inception in 2017, USeP President and FOI Champion Dr. Lourdes C. Generalao have continued to uphold the University's commitment to good governance, accountability, and transparency through FOI.
As of 30 June 2023, the University has received and processed 614 FOI requests. Five hundred sixty (560) of these were successfully provided; 44 were denied since the requests were either under the FOI exceptions list or were considered invalid; six were referred to another government agency since the requested information was not being handled, maintained, or stored by the University; one was ongoing or in the process; and three were closed since the requesting party failed to provide the information needed for clarification 60 calendar days after the "Awaiting Clarification" status.
#USePFOI
#FOIPhilippines
#BeInformed
#BeEngaged
#KnowYourGovernmentBetter