ABOUT CAC
The Career and Alumni Center (CAC) was established through BOR approval and Resolution. The center is in partnership with the USAID STRIDE, through Dr. Jeff W. Garris, the Director Emeritus of Florida State University's Dunlap Center for Success. Career and Alumni Center is under the supervision of the Vice President for Academic Affairs (VPAA). All the mandated programs for the center and accomplishments are coursed through the office of the Vice President for Academic Affairs. The Career and Alumni Center cater both the students for their employability, and graduates or alumni for their professional growth and career success.
The center serves as a gateway to gainful employment opportunities with industries in Southern Philippines. Also, this serves as a centralized point of contract for employees wishing to recruit students for fulltime employment opportunities through posting job listing, review student resume or curriculum vitae's opportunity in job fairs, and or conducting a campus interviews. The linkage and partnership with these industries will accelerate inclusive economic growth by filling in in-demand and hard-to-fill jobs in the market as identified by the Department of Labor and Employment (DOLE).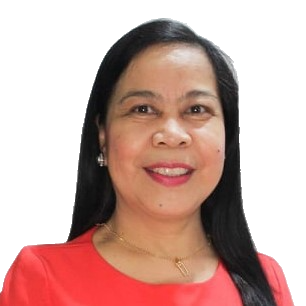 MARY ANN C. CACANANTA, RGC, Ph.D.
Director of Career and Alumni Center
Welcome to University Career and Alumni Center!
The Center to which students' career success is our priority.
This center is a great avenue for students to explore their career path, develop their career goal and achieve their successful career. This is the only center in the university that provides the best opportunity of students' career choice through series of seminars, simulations, workshops, and trainings.
Students who use the services of this career center are provided with prospects to explore career opportunities during and after college and they will also learn how to become the best possible marketable job applicants.
What are you waiting for? Explore Career and Alumni Center now, to help you in your journey to become a successful professional!
The Career and Alumni Center will facilitate career development for students, alumni, and the general public using the following services: