This program was developed by Mindanao eLearning Space, a consortium of the Department of Education (DepEd), the Philippines-Australia Basic Education Assistance for Mindanao (BEAM) projectand the University of Southeastern Philippines. Mindanao eLearning Space was established on September 24, 2003 and is located at the University of Southeastern Philippines, Obrero Campus in Davao City, Mindanao. The island of Mindanao lies to the south of the Philippine archipelago and is also home to the world's largest eagle which features prominently on our logo.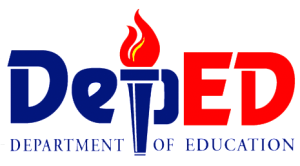 Department of Education (DepEd)
The Department of Education's mission is to provide quality basic education that is equitably accessible to all and lays the foundation for lifelong learning and service for the common good. Testimony to the Department's commitment to quality is this investment in eLearning designed to support the lifelong learning of DepEd staff at low cost and enhance their capacity to deliver quality education to all Filipino children.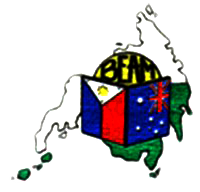 Basic Education Assisstance for Mindanao (BEAM)
The Basic Education Assistance for Mindanao (BEAM) project is a 6 year DepEd project jointly funded by the Government of the Philippines (GoP) and the Government of Australia (GoA) through its international development assistance agency, AusAID. The goal of the project is to improve the quality of, and access to, basic education in Mindanao and thereby contribute to the attainment of peaceand development in the Southern Philippines.
To effectively operate the program and its projects, the CEDO personnel have to embody six core values.
Commitment
This is commitment to the project, working even beyond the official time.
Services
This core value implies that the CEDO should share its experiences and expertise to other SUC's (State University and Colleges), private, entrepreneurs, and other development partners. Its foremost consideration however, is the welfare of the university constituents.
Honesty
This value is important because the project personnel handles money and saleable commodities.
Resourcefulness
This pertains to the ability of CEDO Personnel to source out funds for projects/services operations, including his own personal resources to be reimbursed from CEDO funds.
Innovativeness
The USeP management should always have new strategies on how to improve project/services output and minimize costs of operations.
Productiveness
This implies that the projects/services should be viable with the resources efficiently and effectively utilized.
The CEDO has seven major interrelated thrust as follows:
Augment financial and manpower needs of different colleges and units of the university
Food Production strategies
Laboratory for entrepreneurial education in agriculture and other areas/field of interest
Faculty, Staff, and Student welfare
Services and facility rentals
MiSpace will be sustainable, self-funding unit within the University of Southeastern Philippines producing quality e-Learning products for USeP, DepEd and selected clients across the Philippines. MiSpace will be recognized as a Philippine center of quality e-Learning development, and efficient and effective delivery.
To contribute to the strengthening and enhancement of education and trainings across the Philippines, particularly in Southern Mindanao, through the development and delivery of quality e-Learning products covering significant subjects for key target groups.
A dynamic catalog quality complete, post-graduate courses being taken by a wide range of students from differing situations and geographical locations, enrolled in USeP.
A range of partner universities across the Philippines who offer USeP post-graduate e-Learning-based courses to their students in a range of flexible arrangements.
Development clients across Minadanao who have commissioned MiSpace to develop and perhaps deliver e-Learning-based training in support of their mandate.
Assist Schools within USeP to deliver quality post-graduate education to students using e-Learning as a tool that makes the education accessible to a wider range of students regardless of their location.
Extend access to USeP post-graduate education offerings to students across the Philippines through a network of partner universities that offer USeP e-Learning courses either for accreditation by USeP, the partner institution or both.
Provide development organizations a capacity to deliver quality education and training via e- Learning using MiSpace's development capacity and successful product models.
A commitment to quality based on the understanding that success of our products and services is determined by the satisfaction of our partners and clients.
MiSpace is committed by becoming the 'suppliers of choice' of our clients because we understand their needs and continually improve products and services to better meet those needs.
Continuous improvement is the responsibility of every staff member. We are committed to continuous improvement in our processes and products.
The goal of Mindanao e-Learning Space, MiSpace, is total customer satisfaction.
Course CD-ROM
The following is a course guide that helps the learners navigate the course:
Welcome– a brief welcome page which provides learners with the option of (i) getting started, (ii) learners toolbox, (iii) about the course and (iv) the course on social marketing.
Getting Started– a technical support menu that provides help and instructions to set your computer to access the CD-ROM. It explains how to navigate around the course, the use of icons, and how you can get technical support from your divisional DepEd office. The system requirements for this CD-ROM and a configuration test are also included. In addition, technical resources (including a copy of Internet Explorer) and instructions on how to adjust your screen settings as well as frequently asked questions (FAQs) also form part of the getting started menu.
Learner's toolbox– a reference guides to familiarize you with a range of learning skills and strategies to assist you with your further study. It provides useful information on how to effectively manage your time, how to read and write effectively as well as how to prepare assignments. It also provides useful advice on preparing for examinations and suggestions on how to network with your learning peers to support each other through your eLearning journey.
Course– this section of the CD-ROM contains the modules, lessons, exercises and quizzes you will need to master to successfully complete the program.
Required Learning Tools
Access to a computer with a CD-ROM
eLearning course on CD-ROM
It is also important to have the full support of your supervisor particularly where it includes regular access to a computer for eLearning purposes. Similarly your peers who are also participants of the eLearning program are another invaluable resource in supporting your growth through the learning process.
Accessing the course
The social marketing training program can be accessed on the CD-ROM provided. The tested minimum specification for the program is a computer with a Windows 98/ME/2000/XP operating system with the screen resolution set to 800×600 or above. The interface best operates with Internet Explorer 4.0 or above.
Starting the CD-ROM
This CD should start up by itself once it is inserted into the CD-ROM drive of your computer. If, however it fails to load, follow these simple steps:
insert the CD into the CD-ROM drive
double click the My Computer icon on the desktop
double click the CD-Rom icon
double click on default.htm
If you have trouble with loading the CD, please contact your divisional MIS coordinator in the first instance or the Mindanao eLearning Space on (082) 225 4331 or email hub@beam.org.ph.
Configuring your computer settings
After successfully loading you're the CD-ROM, the best place to start is to click on the 'getting started' link on the welcome page. Then click on the 'system requirements' button so that an automatic check can be done on your computer to assess whether it passes or fails the minimum requirements for the training program to operate effectively. If your computer fails the browser or screen setting requirements, continue to the 'technical resources' page to install an updated version of Internet Explorer or get instructions on how to adjust your screen settings.
Technical resources
If your computer fails the minimum requirements to operate the CD-ROM, the technical resources page within the 'getting started' section of the CD-ROM contains:
Internet Explorer v6.0- a browser downloadable for (i) Windows 95 or (ii) Windows 98 and higher to allow you to navigate around the course and access all its resources.
Instructions for configuring your screen resolution to correctly display the course.