COLLEGE OF APPLIED ECONOMICS
ABOUT THE COLLEGE

The School of Applied Economics (SAEc) is designed to create career opportunities in research, agriculture, consulting, banking, manufacturing, education and the public sector. The programs offer excellent opportunities for inter-disciplinary approach to providing a well-balanced economic education program emphasizing rigorous study, critical thinking, independence, problem solving, creativity, and flexibility for qualified students in the region.

Latest Posts

Know the latest announcements about
School of Applied Economics below: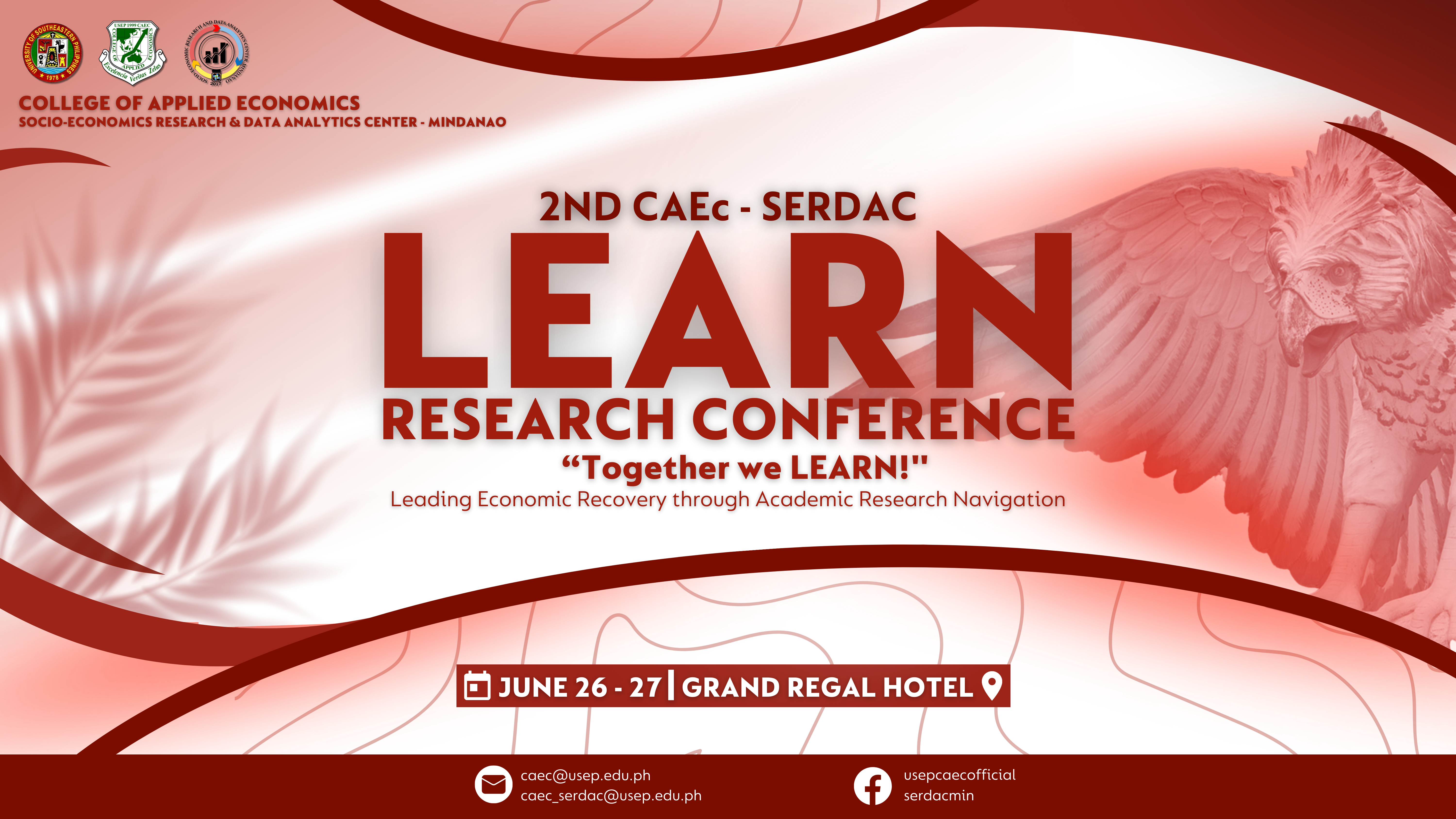 By caecnewsio
/ July 6, 2023
The College of Applied Economics through the Socioeconomic Research and Data Analytics Center conducted the 2nd CAEc-SERDAC LEARN Research Conference...
Read More
CONTACT INFO

Room 206, 2nd Floor Engineering Building, University of Southeastern Philippines
Iñigo St., Bo. Obrero, Davao City
Telephone No.: +6382 227-8857 loc 231
Email Address: saec@usep.edu.ph