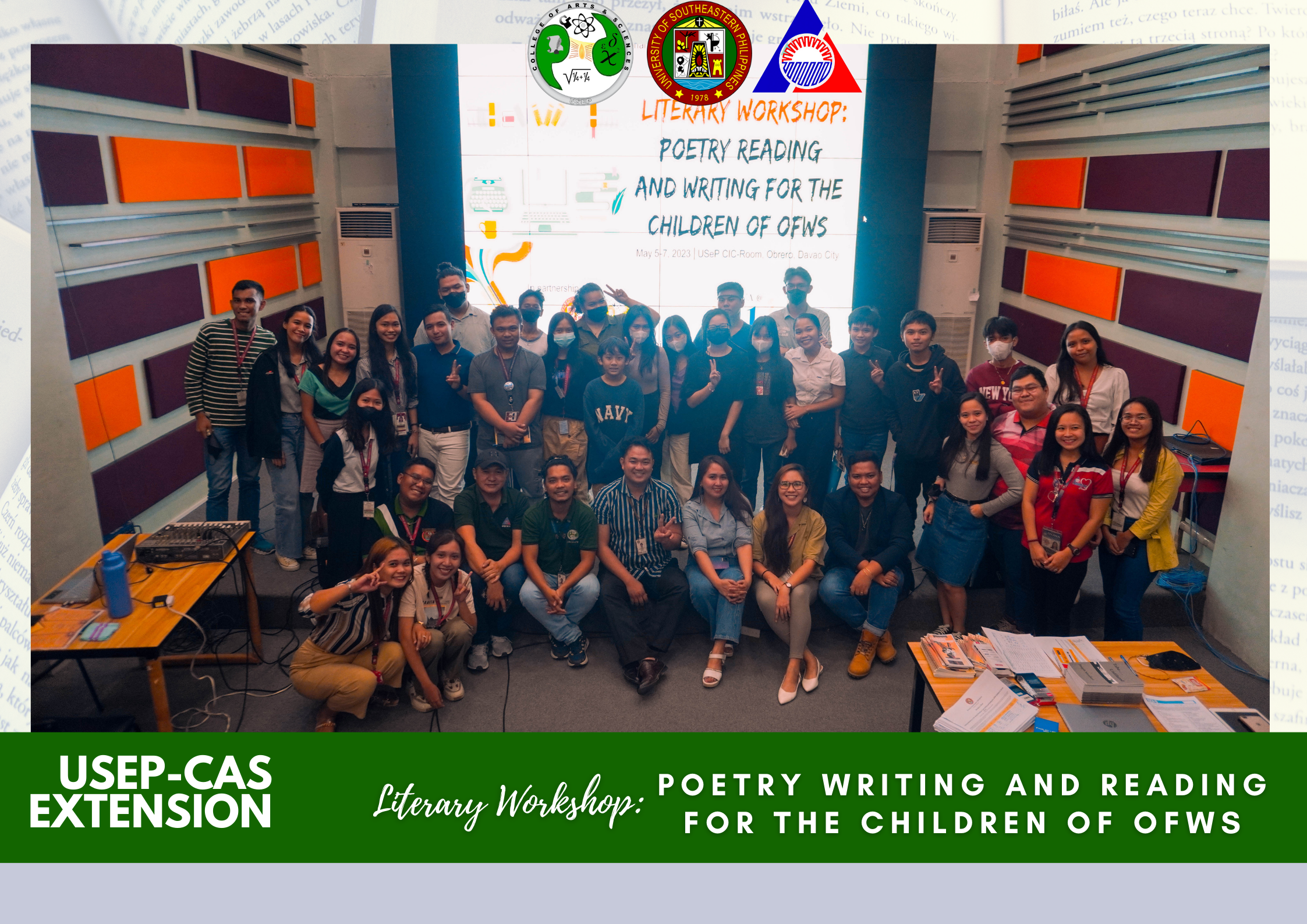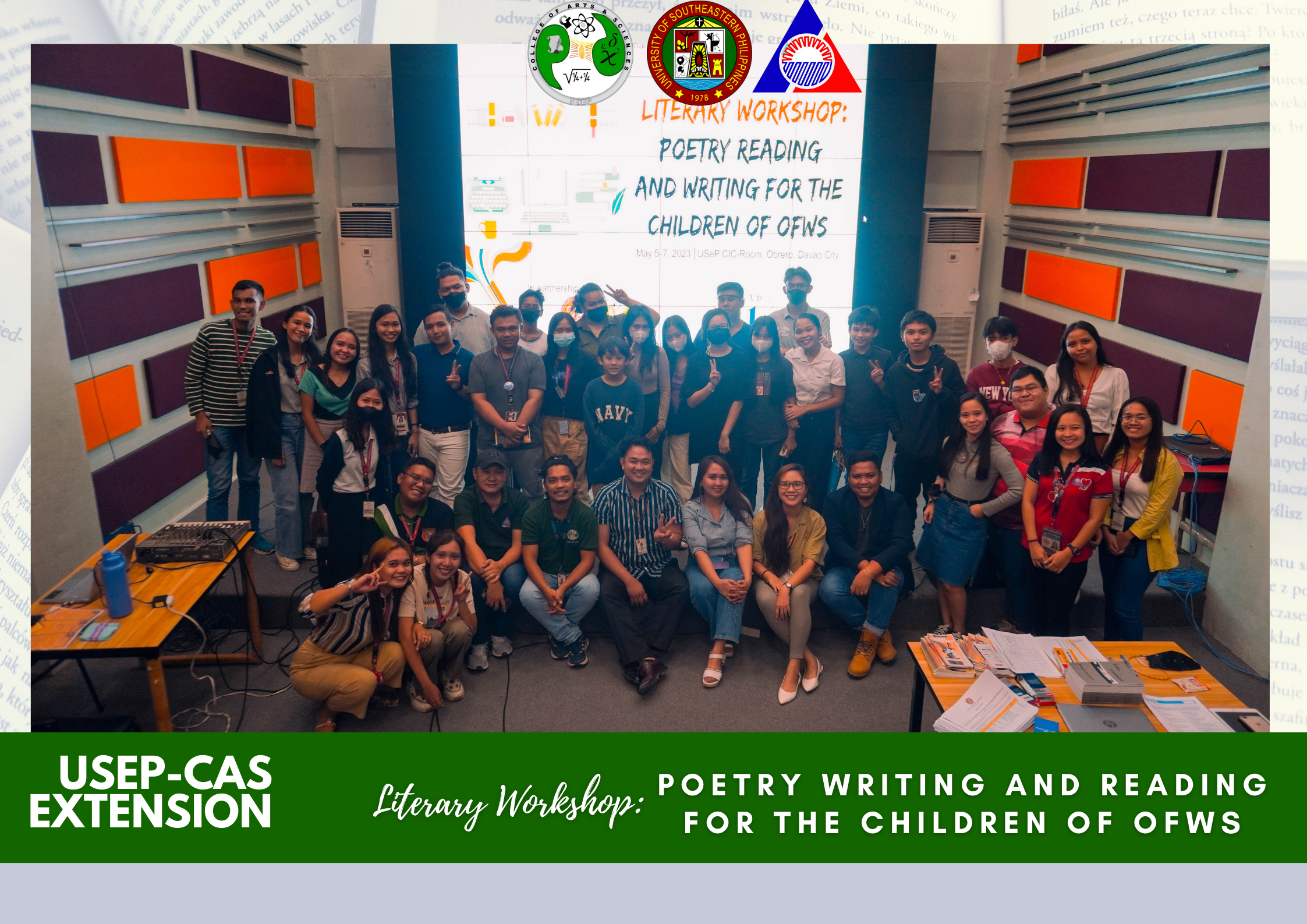 Through the partnership of the College of Arts and Sciences Extension Unit and Overseas Workers Welfare Administration (OWWA) Regional Welfare Office XI, the Literary Workshop: Poetry Writing and Reading for the Children of OFW was successfully conducted last May 5-7, 2023, at the College of Information and Computing's Audio-Visual Room (CIC AVR) USeP – Obrero Campus.
The workshop was participated by OFW Children's Circle (OCC) that aimed to provide them therapy with the help of literature, particularly in expressing themselves through poetry. During the 3-day event, the participants undergone a series of lectures that revolved around the metaphors, symbols, themes, and structure of poetry. The lectures have fueled the participants to come up with the best outputs, gaining applause from the audience.
Ms. Reah Izza T. Paglinawan, faculty of Literature and Cultural Studies program talked about metaphors in her lecture entitled "Linger: Getting in Touch with Your Metaphors."
Meanwhile, Dr. Angelo Lenard E. Yu, Program Head of Literature and Cultural Studies program talked about the "Imaginary Transaction in Poetry."
Furthermore, the second day of the workshop kicked off with a lecture from Ms. Jenifer R. Tuban, faculty of Literature and Cultural Studies program, in her topic "Symbolism: Epitomizing Life Experiences."
Mr. Virgel S. Torremocha, faculty of Literature and Cultural Studies program amazed the audience in his short but precise discussion in his topic, "Neither Out Far nor In Deep: Identifying Themes in the Poetry We Read."
The lecture proceeded with the discussion about, "Addressing Gender Issues Through Literary Expression," discussed by Ms. Fe Monique M. Tagaytay, USeP GAD Directress.
The workshop has been put to a close by the enchanting presentation of the participants through poetry reading, and later followed by the giving of awards to the deserving young poets. Undoubtedly, the goals of the workshop, which is to open a safe space for the OCCs to express themselves through poetry reading and writing, have been met.
With the collaborative effort and the initiative of USeP CAS-Extension and OWWA XI, the event ended with everyone wearing smiles on their faces, hearts overwhelmed by the newfound friends and new stories unraveled, and with everyone falling in love with the magic of poetry.
Words by: Allyssa Mae H. Abunda
Photos: Chris Elian Miguel Martinez & Paul Angelo Boncan