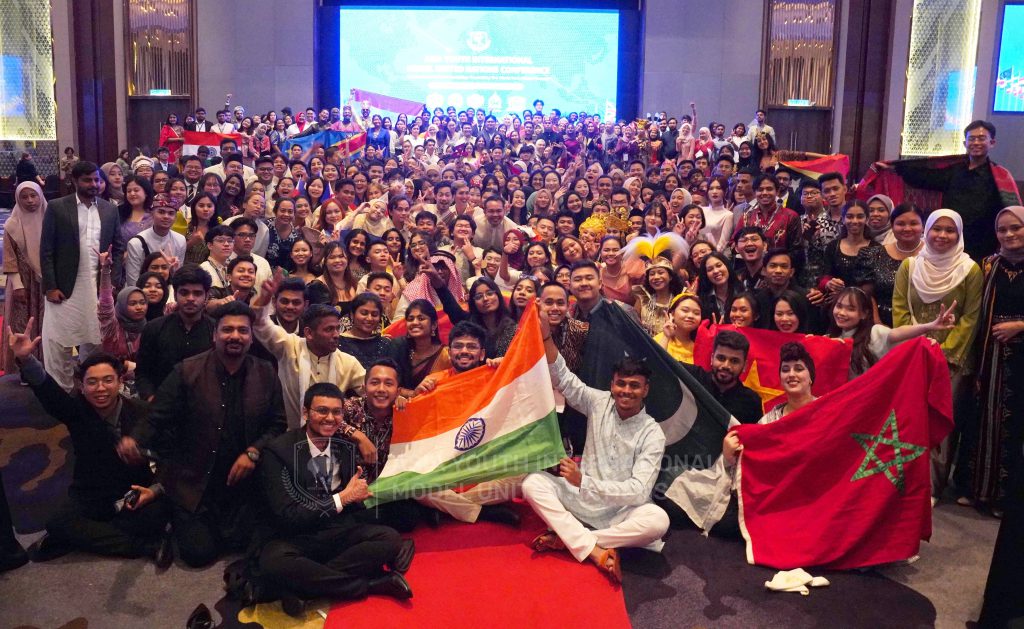 KUALA LUMPUR, Malaysia—Three (3) students from the University of Southeastern Philippines (USeP) – College of Education (CEd) namely: Keith Ulangkaya, a third-year Bachelor of Science in Education (BSEd) major in Filipino student; Leigh Taba, a third-year Bachelor of Special Needs Education (BSNEd) student; and Ma. Nehlia Angela Navales, a second-year BSNed student; participated in the recently concluded Asia Youth Model United Nations (AYIMUN) at Berjaya Times Square Hotel, Kuala Lumpur, Malaysia on August 12-15, 2023.
The three (3) spoke in model World Health Organization (WHO) sessions where Mr. Ulangkaya represented the Senegalese Republic; Mr. Navales for the Singaporean delegation, and Ms. Taba for the Argentine Republic.
In their privilege speeches, Mr. Ulangkaya cited the importance of having a Universal Health Insurance Policy (UHIP) while Mr. Navales emphasized the relevance of improving health systems. Ms. Taba also put front and center the necessity for an inclusive health system among health institutions, especially for persons with special needs and disabilities.
AYIMUN, which hosted roughly 400 delegates out of about 15,000 applicants from over 80 countries across the world, is a platform where youths' mentality in leadership, negotiation, and diplomacy will be developed in a Model United Nations. The event is a recognized UN Simulation Conference and is organized by the International Global Network (IGN).