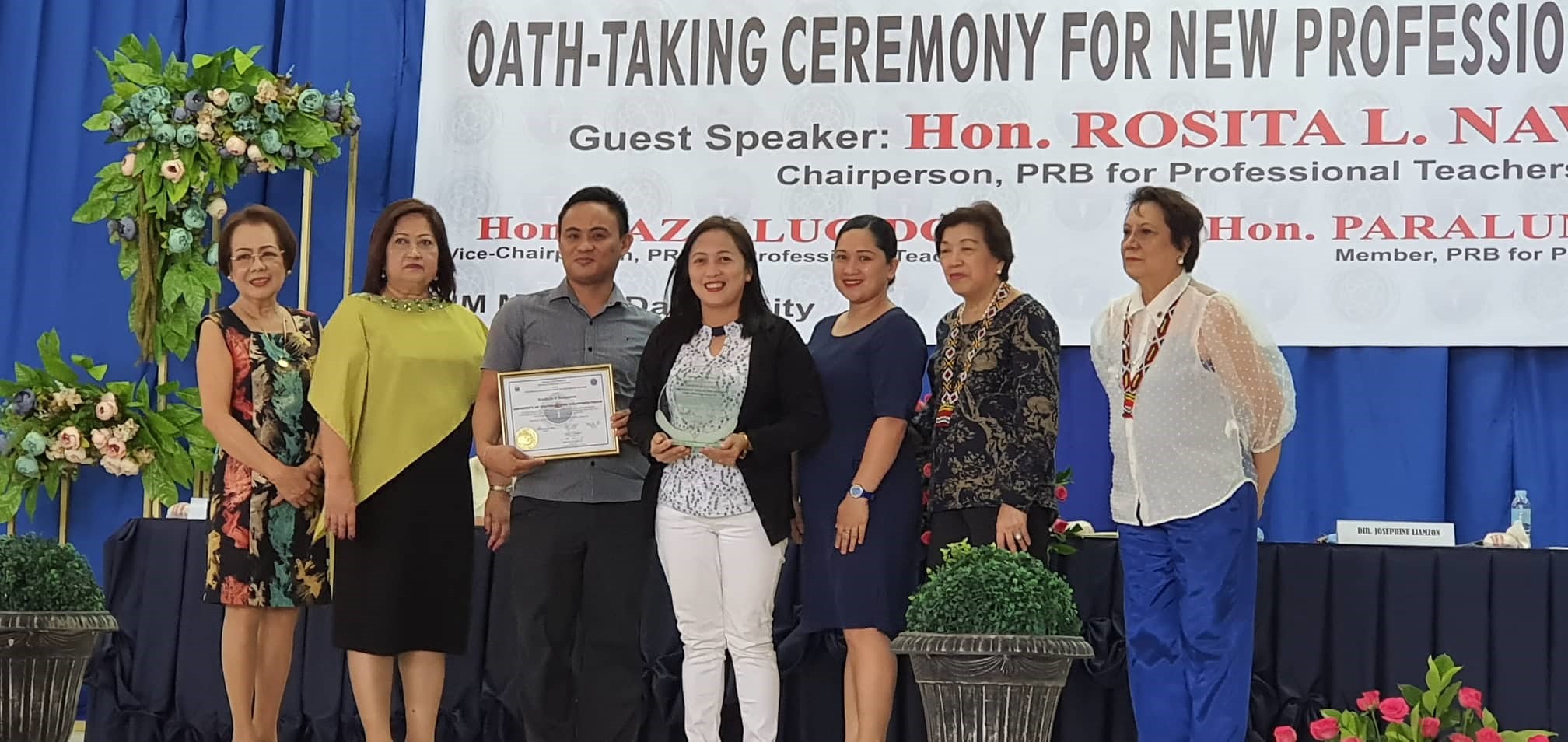 USeP awarded the highest spot as top performing schools in Region XI.
During the 36th Oath Taking Ceremony for New Professional Teachers administered by Professional Regulations Commission slated February 9, 2020, USeP was awarded anew as top 1 performing school for BEED level with 96.07% passing percentage in the national level; and consequently landed Top 5 for BSEd level with 88.66% passing percentage.
Dr. Paz I. Lucido, Vice-Chair of the Professional Regulatory Board (PRB) for Professional Teachers, mentioned in her Keynote Address that the recent National Passing Percentage of Davao Region for the September 2019 Licensure Examination for Professional Teachers is the highest so far and that the Region ranked 1.
Topnotchers from both Elementary and Secondary Level from different schools of Davao City, General Santos City and Kidapawan City were given due recognition, together with their parents.
Former Dean, Dr. Jocelyn A. Matildo, Associate Dean, Dr. Jeanette G. Pedriña, Former BSED Program Dr. Maricel A. Palomata and the current BSED Program Head, Dr. Mildin J. Retutas of the College of Teacher Education and Technology (CTET) representing USeP received the awards.