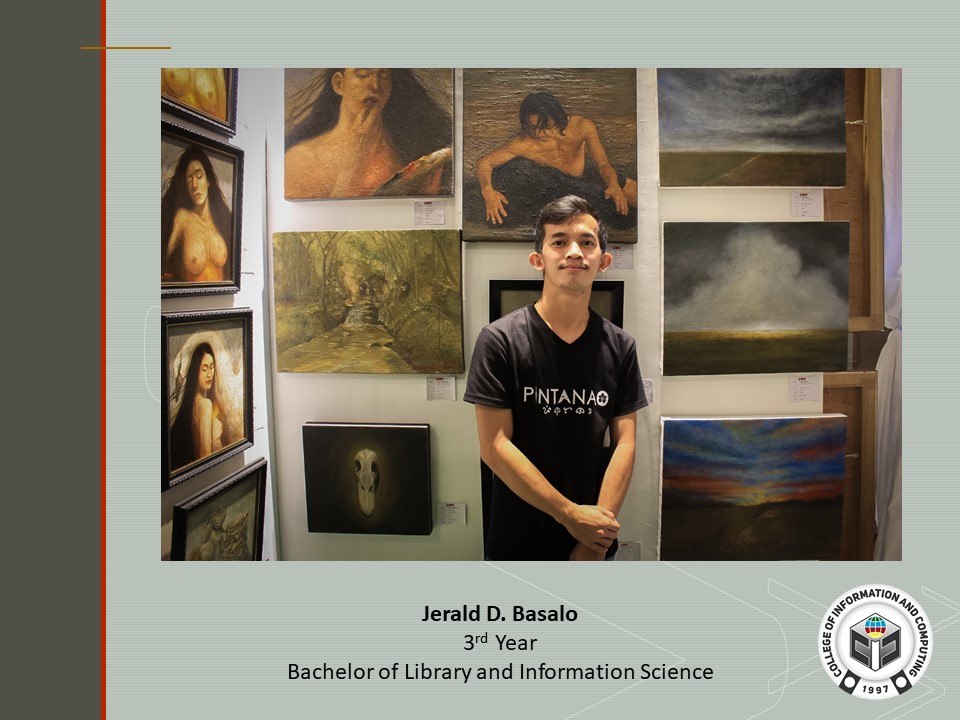 Jerald D. Basalo, 3rd Year Bachelor of Library and Information Science at the College of Information and Computing, invades the world of visual arts. One of the featured artists during the Davao Art Festival organized by the Dabawenyo Artists Federation, Inc. (DAFI, a federation of Davao Visual Artist Groups that seek to create a nurturing creative environment and a creative economy within Davao City. A 6-day art festival started on April 21-26, 2022 at the La Herencia, F. Torres St., Davao City. The festival showcased 13 invited Davao-based visual artists groups. Team Pintanao, a guild of individual artists bound by the love of arts, where Basalo is an active member, honed his skills and confidence to pursue visual arts.
He is a freelance artist who uses charcoal and acrylic as a medium for portraits and graphic layouts. According to Basalo, realism is the style that he now practiced and developed, and his artistic expression and desire emanate from his emotions. Basalo is thankful for the opportunity as th is is an excellent initial step to enhance his skills and even integrate them into his current academic undertaking in library and information science.
The whole CIC family is proud of Mr. Basalo's achievement. Congratulations!