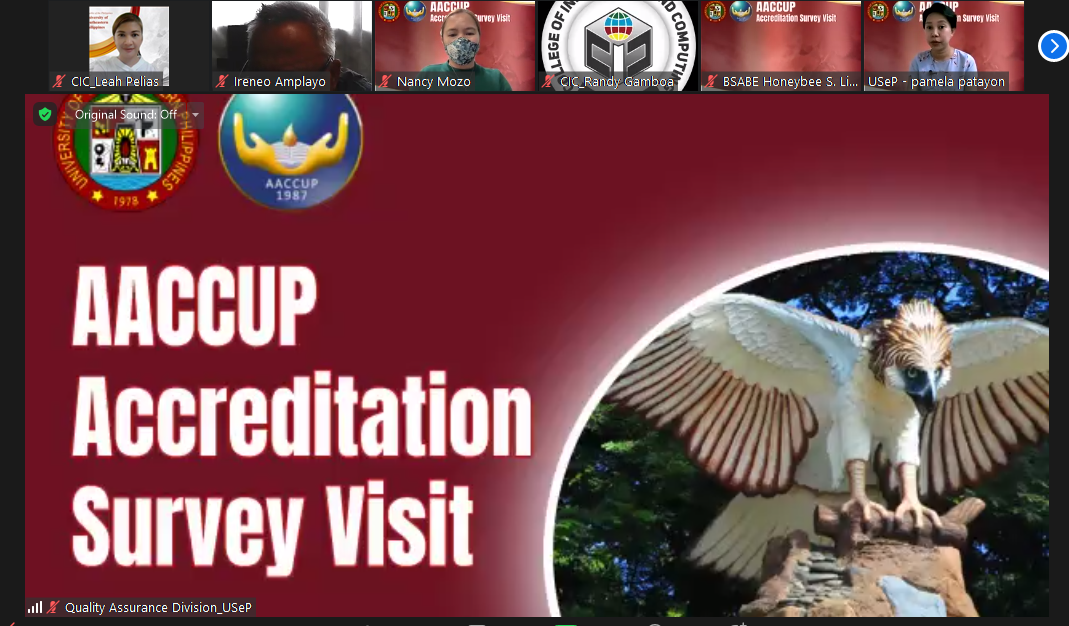 Day 3 and concluding day of the Accreditation Survey Visit of the Accrediting Agency of Chartered Colleges and Universities in the Philippines (AACCUP) The AACCUP conducted an Accreditation Survey Visit (Level 3 Phase 2) for the Master in Information Technology (MIT) program on March 16-18, 2022. The Accreditation Team, led by Dr. Manual A. Sanchez Jr., ISATU Coordinator, Dr. Charlotte B. Carandang from CavSu, Prof. Jhoan V. Paguirigan from ISU, and Prof. Vilma De Guzman from NEUST evaluated the program.
Here is the summary of the 3-day accreditation survey visit:
Day 1:
Opening meeting of the University of Southeastern Philippines with AACCUP
Day 2:
Presentation of Narrative Reports in the Areas of Instruction, Extension, Faculty, and Library and Interview with CIC Stakeholders
Day 3:
Closing Program of the University of Southeastern Philippines with the AACCUP
The College wishes to express its gratitude to all faculty, staff, students, and stakeholders who have contributed so much to the online program accreditation.