[𝗔𝗡𝗡𝗢𝗨𝗡𝗖𝗘𝗠𝗘𝗡𝗧] The Enrollment for the 2nd Semester, A.Y. 2022-2023 for both undergraduate and graduate programs is ...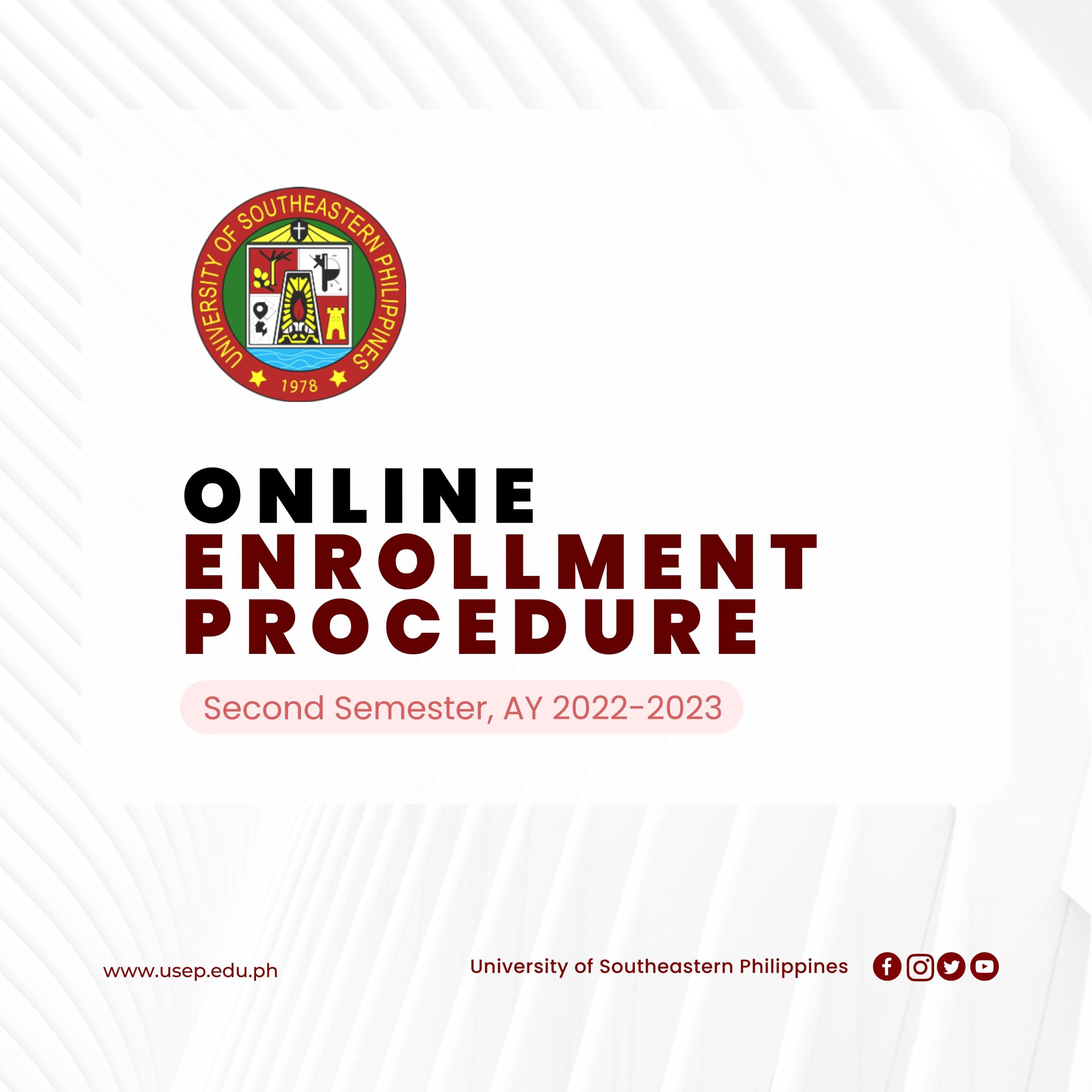 [𝗨𝗦𝗲𝗣 𝗢𝗡𝗟𝗜𝗡𝗘 𝗘𝗡𝗥𝗢𝗟𝗟𝗠𝗘𝗡𝗧] For a more convenient and faster enrollment transaction to the University for the Second S...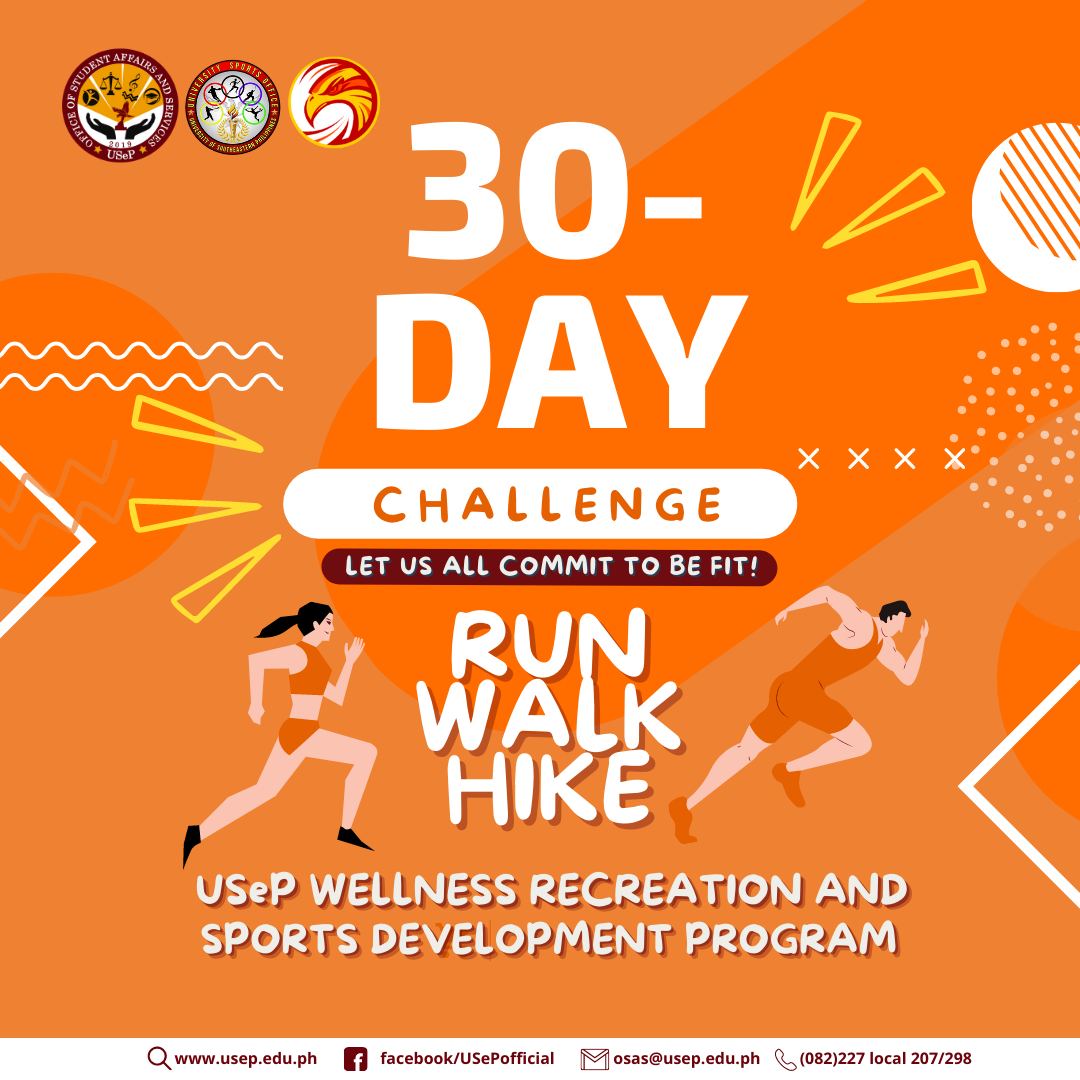 [𝐂𝐀𝐋𝐋 𝐅𝐎𝐑 𝐏𝐀𝐑𝐓𝐈𝐂𝐈𝐏𝐀𝐓𝐈𝐎𝐍] 𝗨𝗦𝗲𝗣 𝗪𝗘𝗟𝗟𝗡𝗘𝗦𝗦 𝗥𝗘𝗖𝗥𝗘𝗔𝗧𝗜𝗢𝗡 𝗔𝗡𝗗 𝗦𝗣𝗢𝗥𝗧𝗦 𝗗𝗘𝗩𝗘𝗟𝗢𝗣𝗠𝗘𝗡𝗧 𝗣𝗥𝗢𝗚𝗥𝗔𝗠 𝗨𝗩𝗪𝗦𝗣 𝗥𝗨𝗡𝗡𝗜𝗡𝗚/𝗝𝗢𝗚𝗚𝗜𝗡𝗚/𝗛𝗜𝗞𝗜𝗡𝗚| 𝟯𝟬-𝗗𝗔𝗬 𝗖𝗛𝗔𝗟𝗟𝗘𝗡𝗚𝗘 𝐓𝐡𝐢𝐬 𝐢𝐬 𝐢𝐭! 𝐖𝐞 𝐚𝐫𝐞 𝐛𝐚𝐜𝐤 𝐨𝐧 𝐭𝐫𝐚𝐜𝐤! We are inviting everyone t...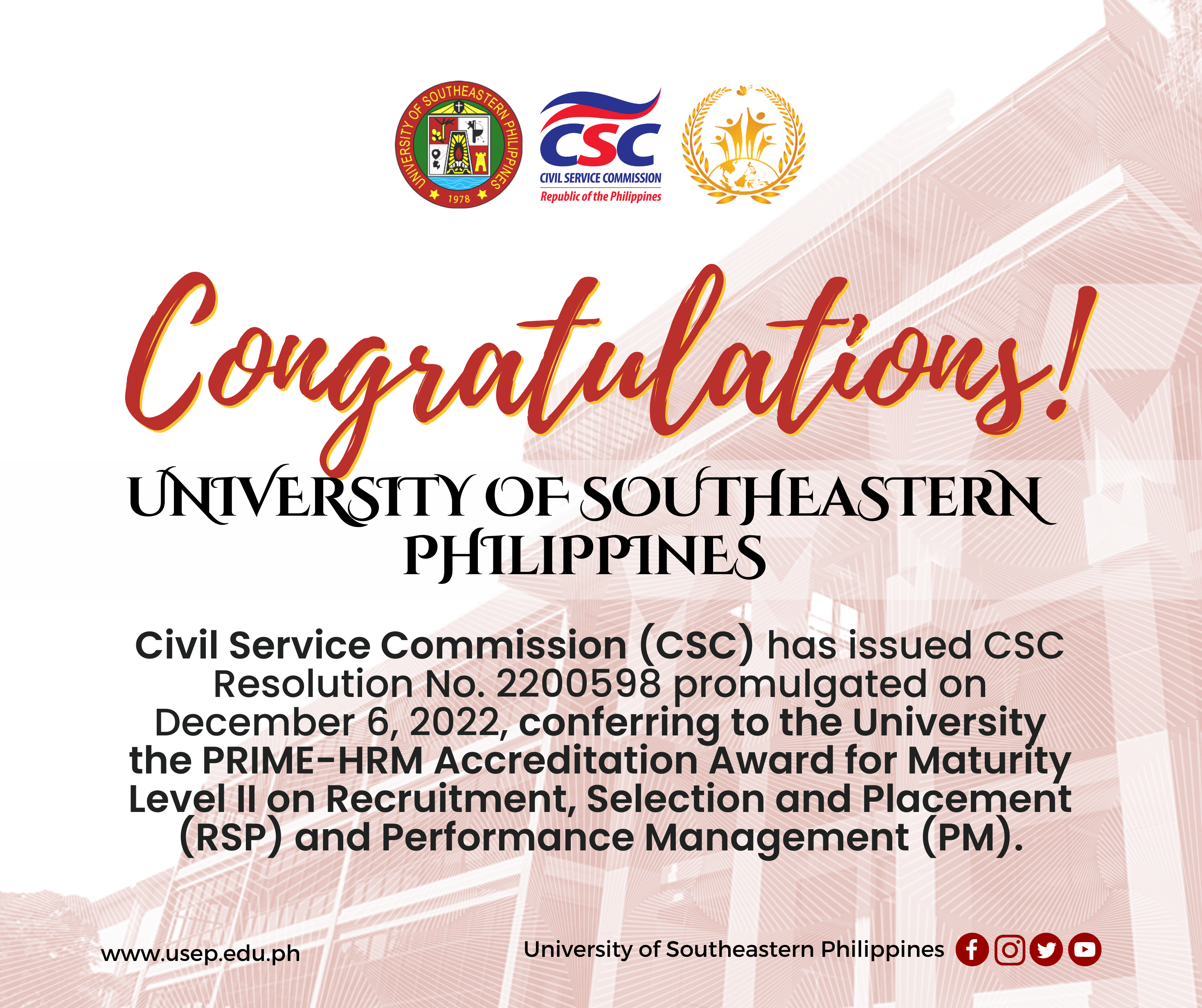 [𝗧𝗔𝗧𝗔𝗞 𝗨𝗦𝗲𝗣] The Civil Service Commission (CSC) has issued CSC Resolution No. 2200598 promulgated on December 6, 20...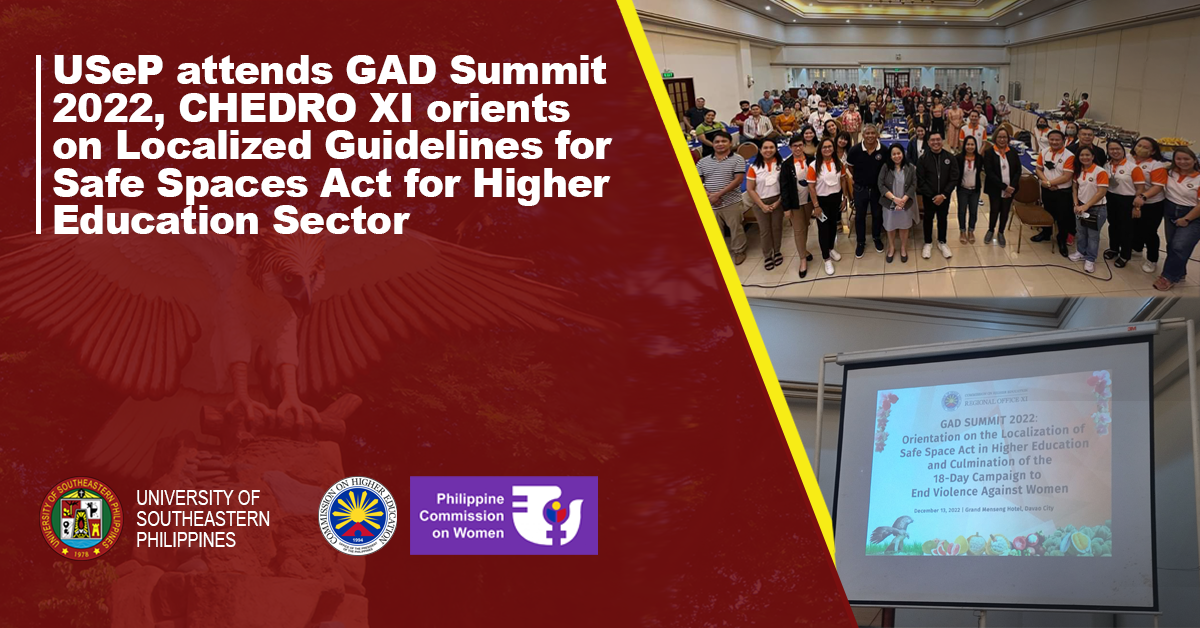 Coinciding with the culmination of the nationwide celebration of the 18-Day Campaign to End Violence against Women, the Commission on Higher Education Regional Office XI (CHEDRO XI) in partnership ...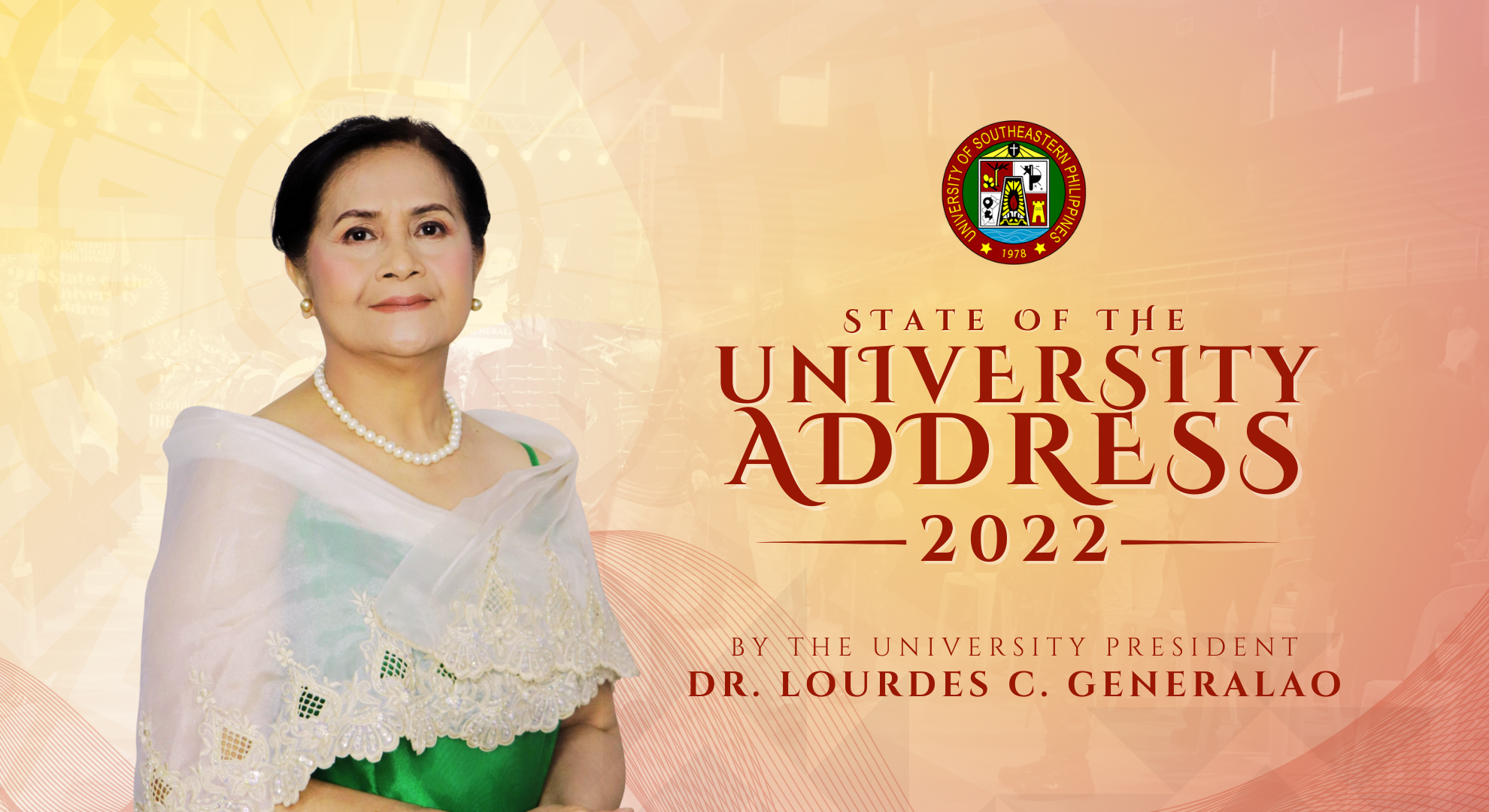 Greetings to:
To the Honorable Chair and Members of the University Board of Regents
Members of the Administrative, Academic, and University Research and Development, Extens...