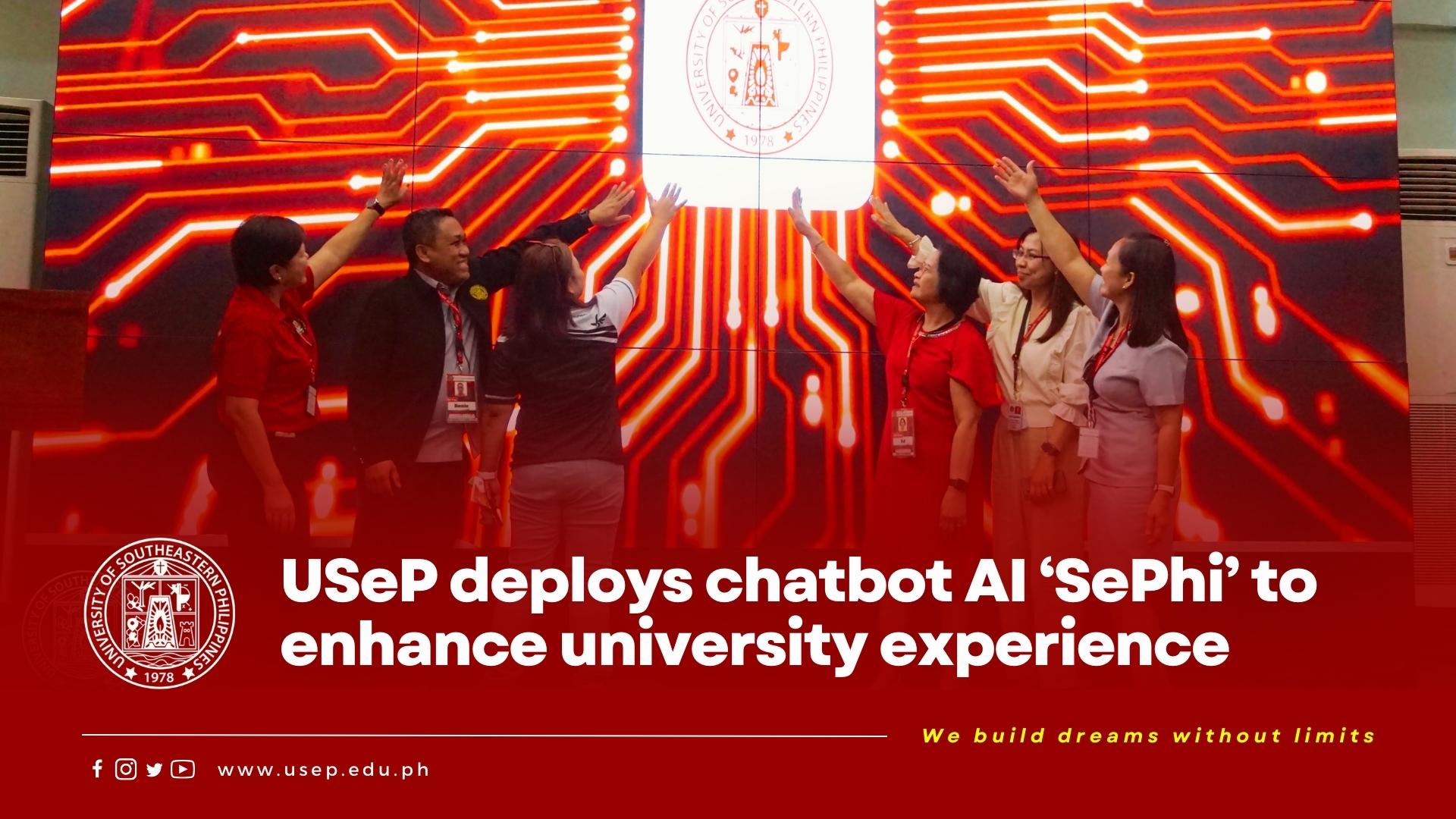 A new and friendly feathered member of the community is here! The University of Southeastern Philippines (USeP) launched its own first chatbot artificial intelligence (AI) information assistant ...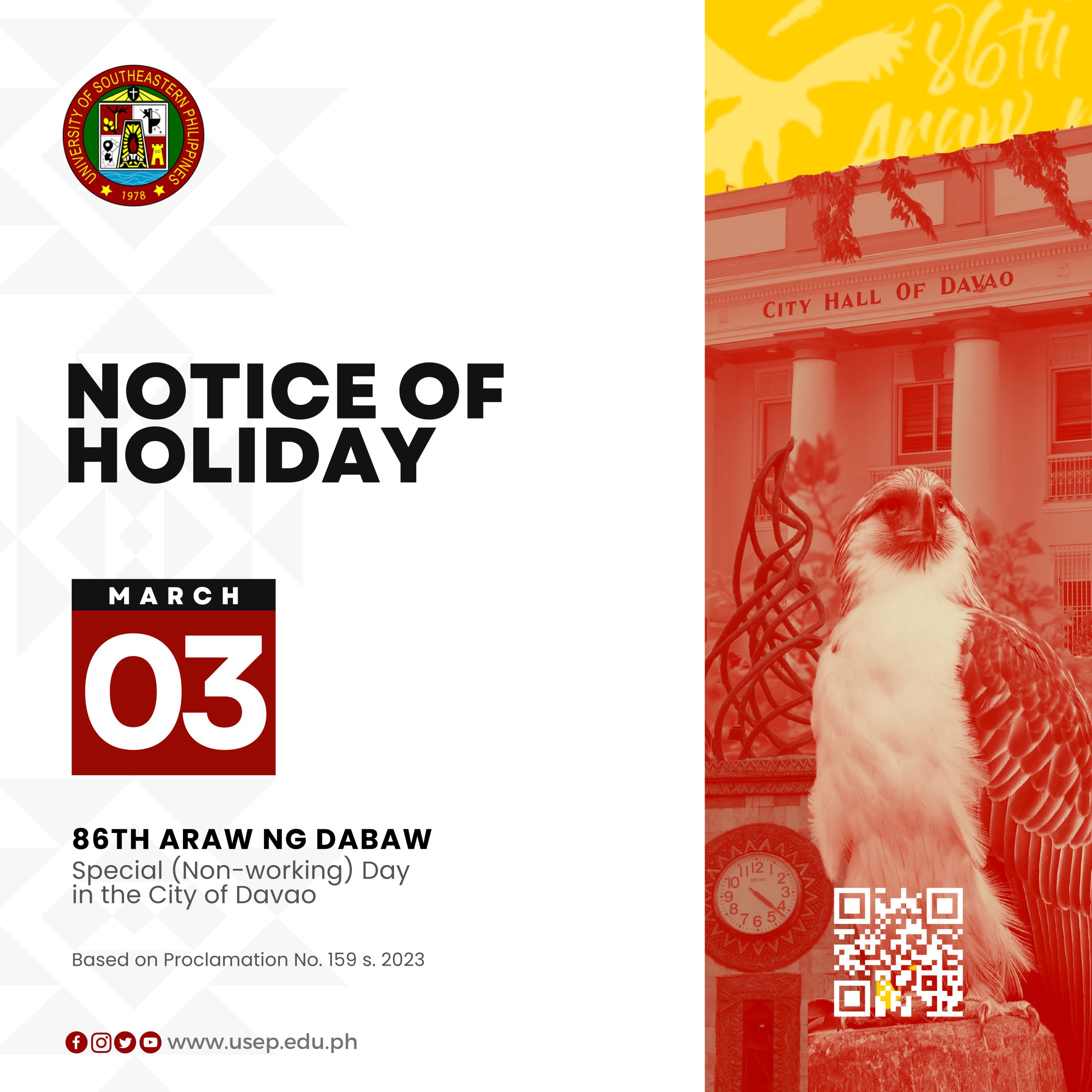 The Malacañang Palace declares Friday, March 3, 2023, a Special (Non-working) Day in Davao City by virtue of Procla...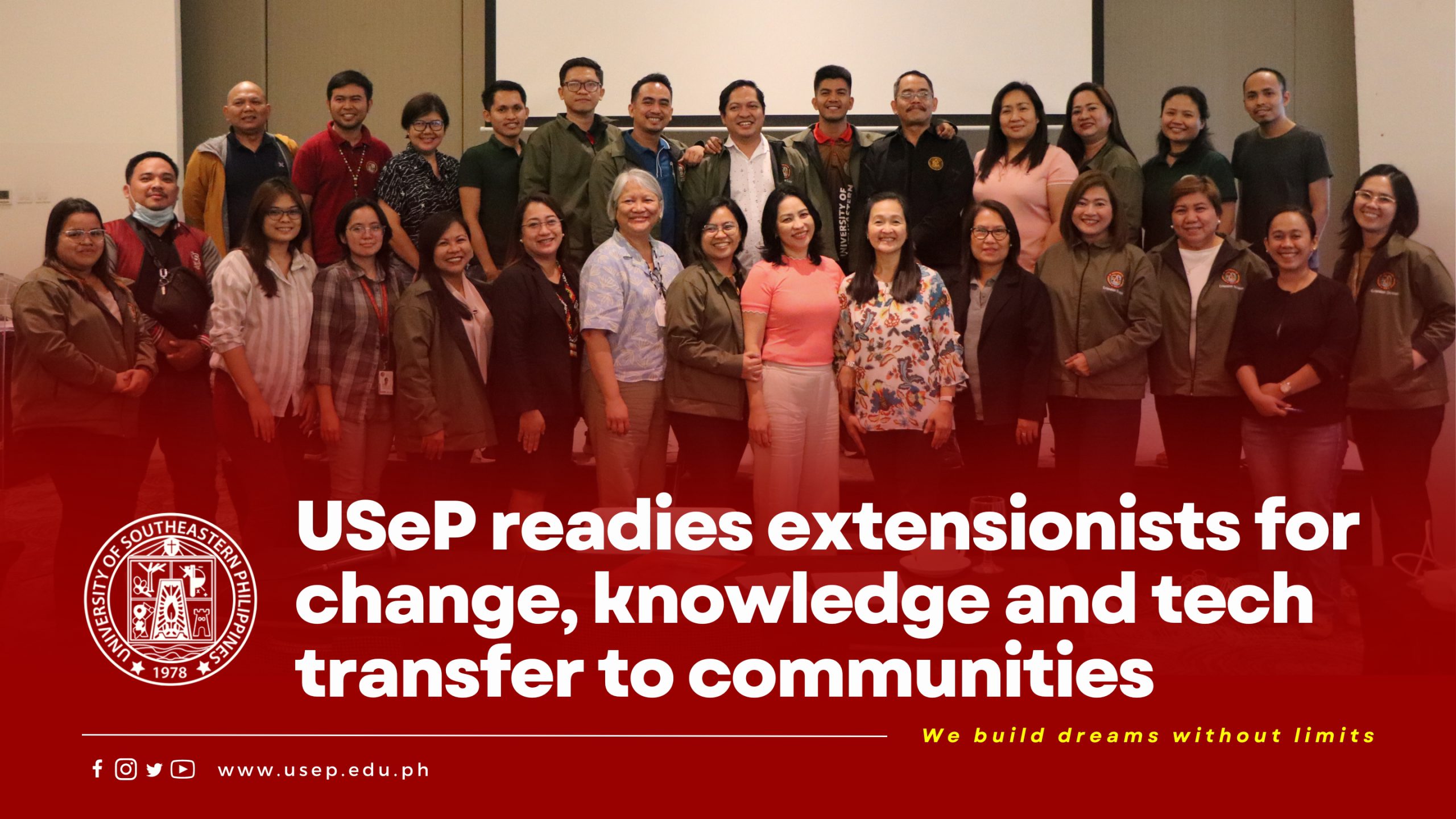 True to its vision of becoming a catalyst of transformation for communities in the ASEAN and beyond, the University of Southeastern Philippines (USeP) through its Extension Division, an arm of the ...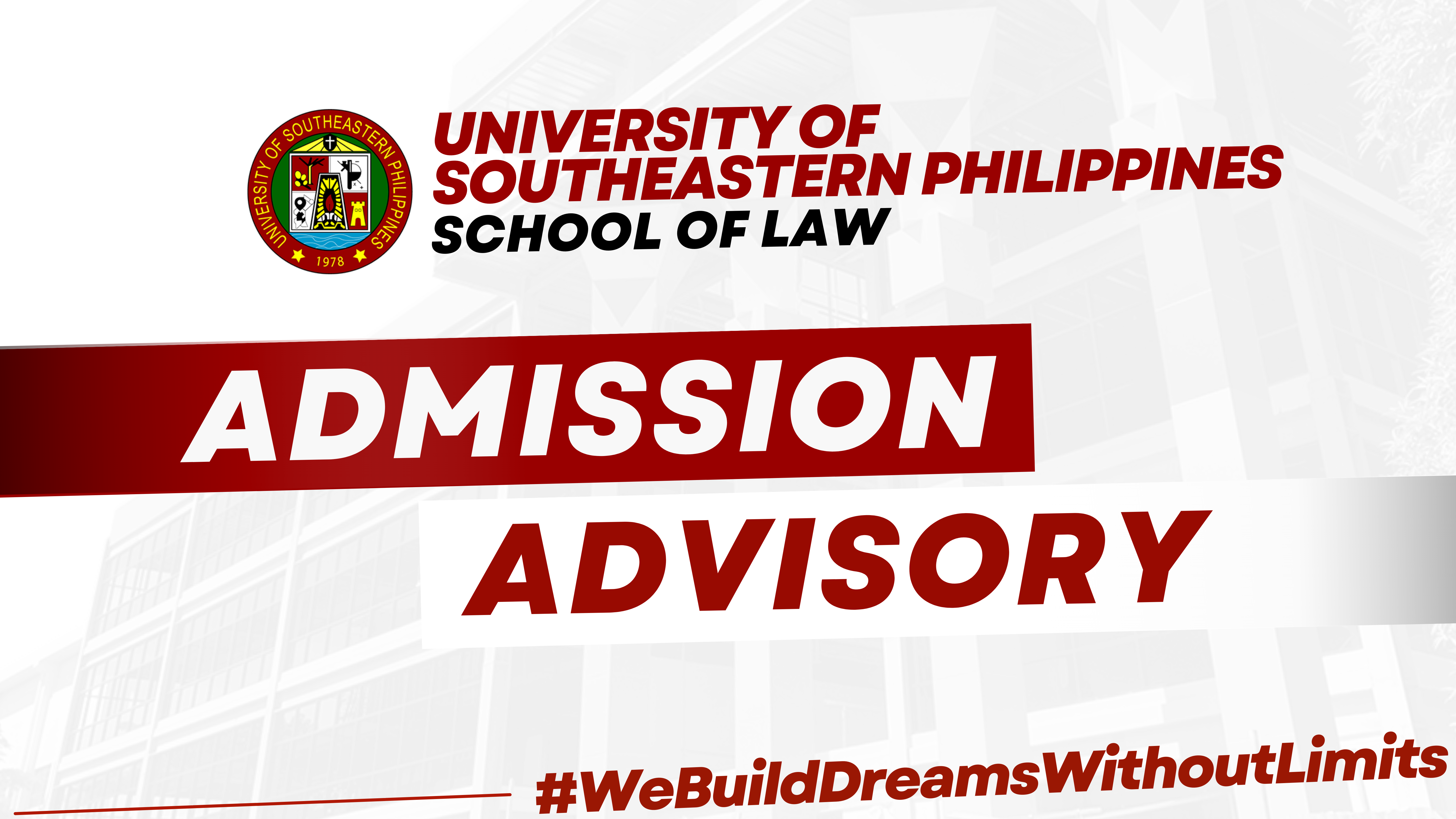 [𝗔𝗗𝗠𝗜𝗦𝗦𝗜𝗢𝗡 𝗔𝗗𝗩𝗜𝗦𝗢𝗥𝗬] The USeP- School of Law will start accepting applications for Admission on February 10, 2023.<...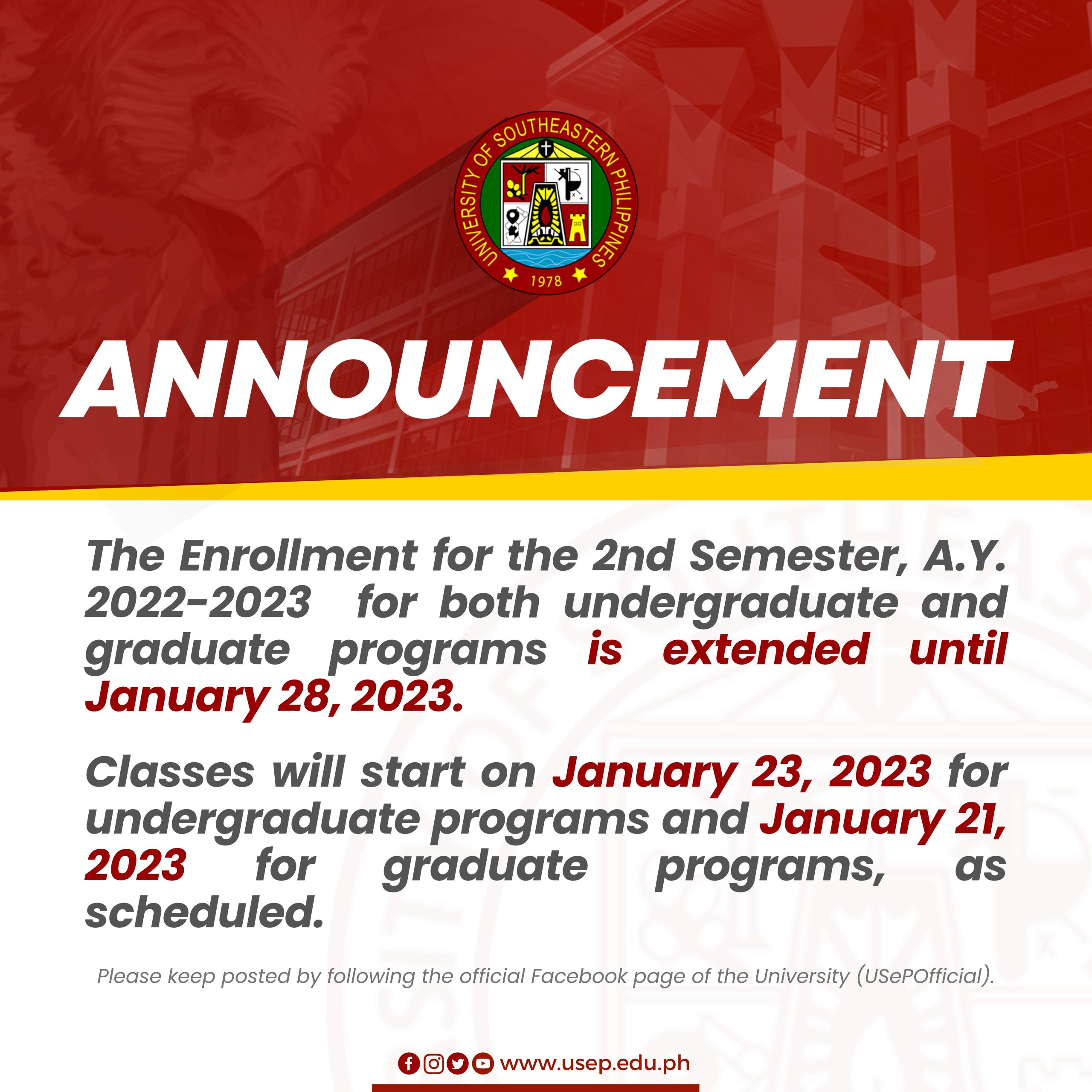 [𝗔𝗡𝗡𝗢𝗨𝗡𝗖𝗘𝗠𝗘𝗡𝗧] The Enrollment for the 2nd Semester, A.Y. 2022-2023 for both undergraduate and graduate programs is ...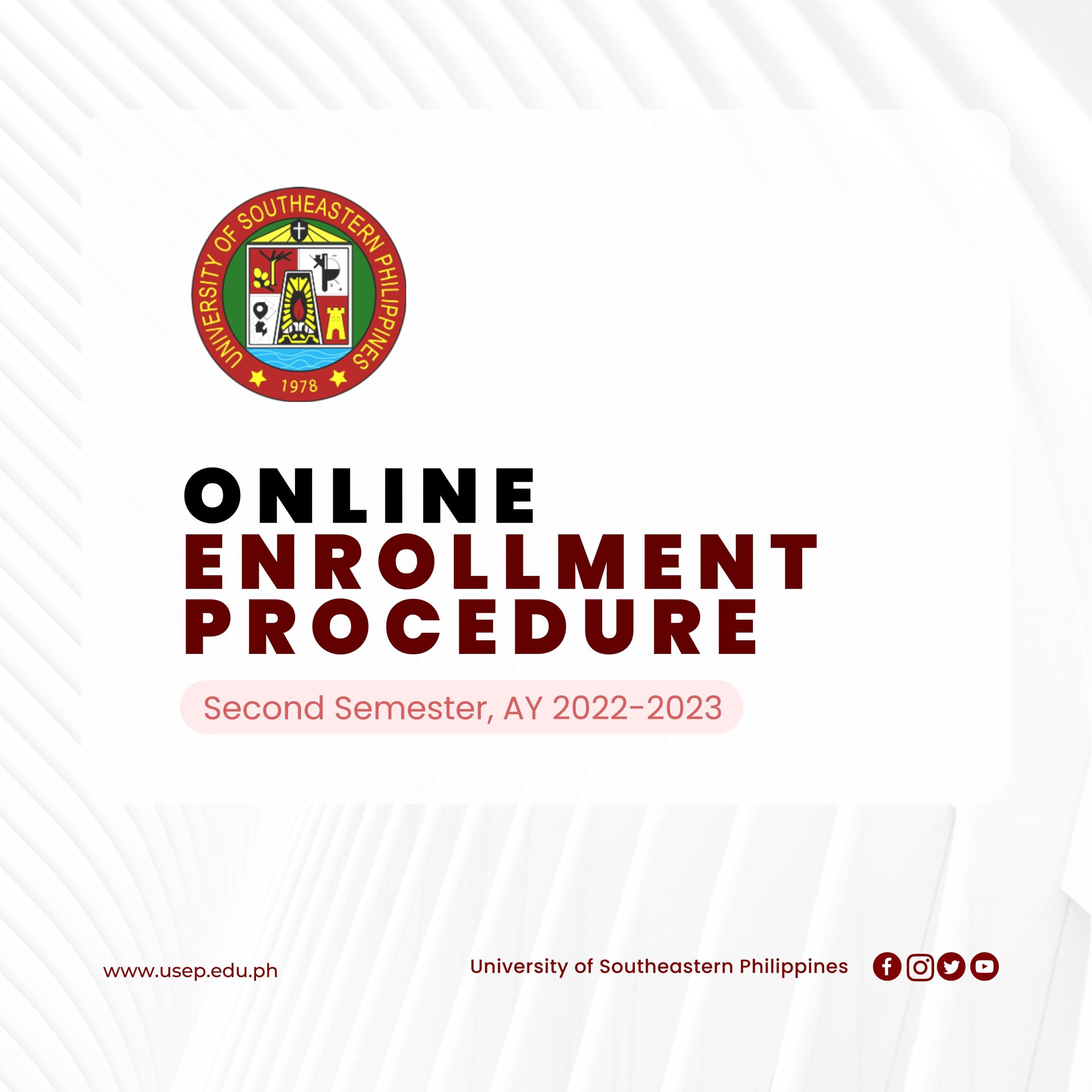 [𝗨𝗦𝗲𝗣 𝗢𝗡𝗟𝗜𝗡𝗘 𝗘𝗡𝗥𝗢𝗟𝗟𝗠𝗘𝗡𝗧] For a more convenient and faster enrollment transaction to the University for the Second S...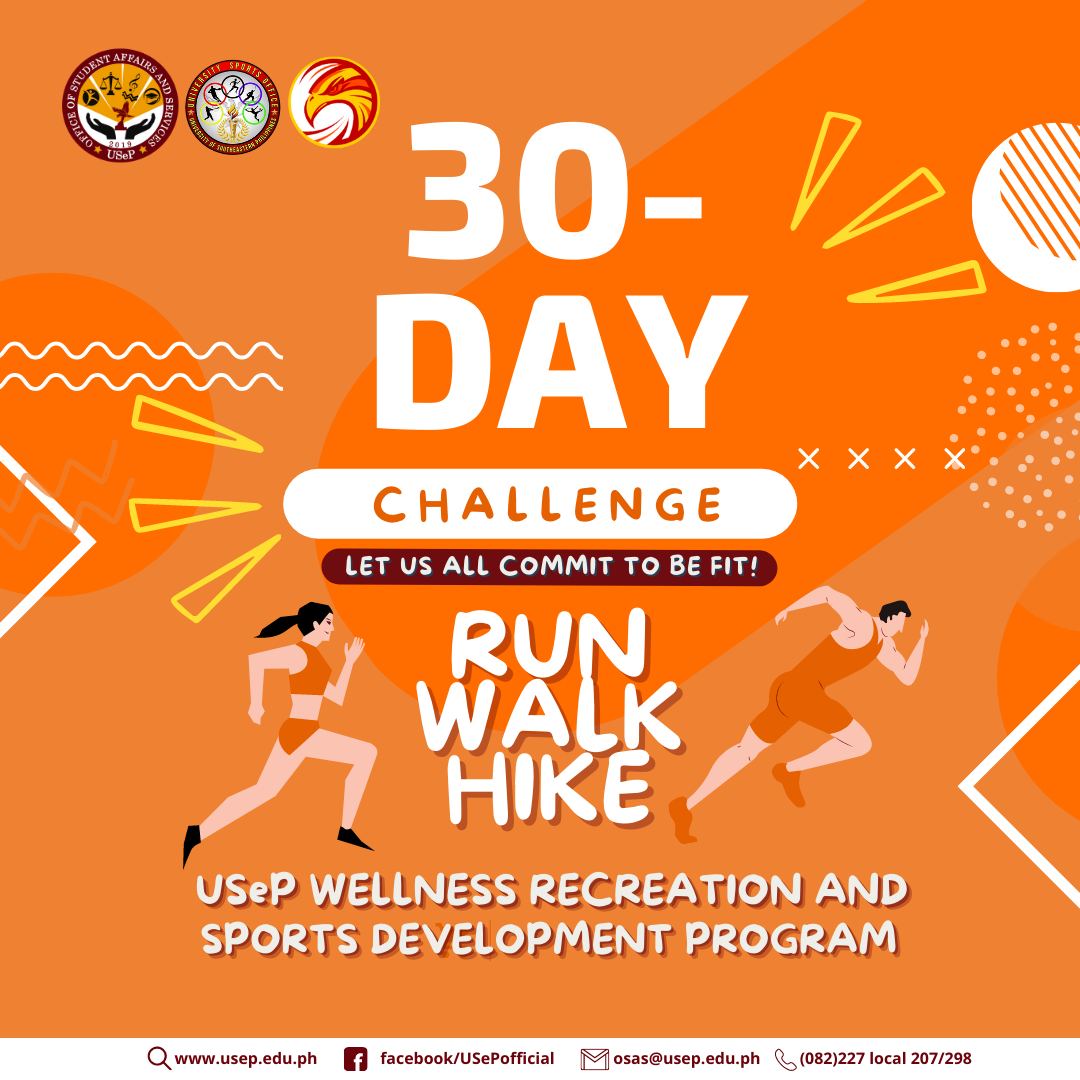 [𝐂𝐀𝐋𝐋 𝐅𝐎𝐑 𝐏𝐀𝐑𝐓𝐈𝐂𝐈𝐏𝐀𝐓𝐈𝐎𝐍] 𝗨𝗦𝗲𝗣 𝗪𝗘𝗟𝗟𝗡𝗘𝗦𝗦 𝗥𝗘𝗖𝗥𝗘𝗔𝗧𝗜𝗢𝗡 𝗔𝗡𝗗 𝗦𝗣𝗢𝗥𝗧𝗦 𝗗𝗘𝗩𝗘𝗟𝗢𝗣𝗠𝗘𝗡𝗧 𝗣𝗥𝗢𝗚𝗥𝗔𝗠 𝗨𝗩𝗪𝗦𝗣 𝗥𝗨𝗡𝗡𝗜𝗡𝗚/𝗝𝗢𝗚𝗚𝗜𝗡𝗚/𝗛𝗜𝗞𝗜𝗡𝗚| 𝟯𝟬-𝗗𝗔𝗬 𝗖𝗛𝗔𝗟𝗟𝗘𝗡𝗚𝗘 𝐓𝐡𝐢𝐬 𝐢𝐬 𝐢𝐭! 𝐖𝐞 𝐚𝐫𝐞 𝐛𝐚𝐜𝐤 𝐨𝐧 𝐭𝐫𝐚𝐜𝐤! We are inviting everyone t...