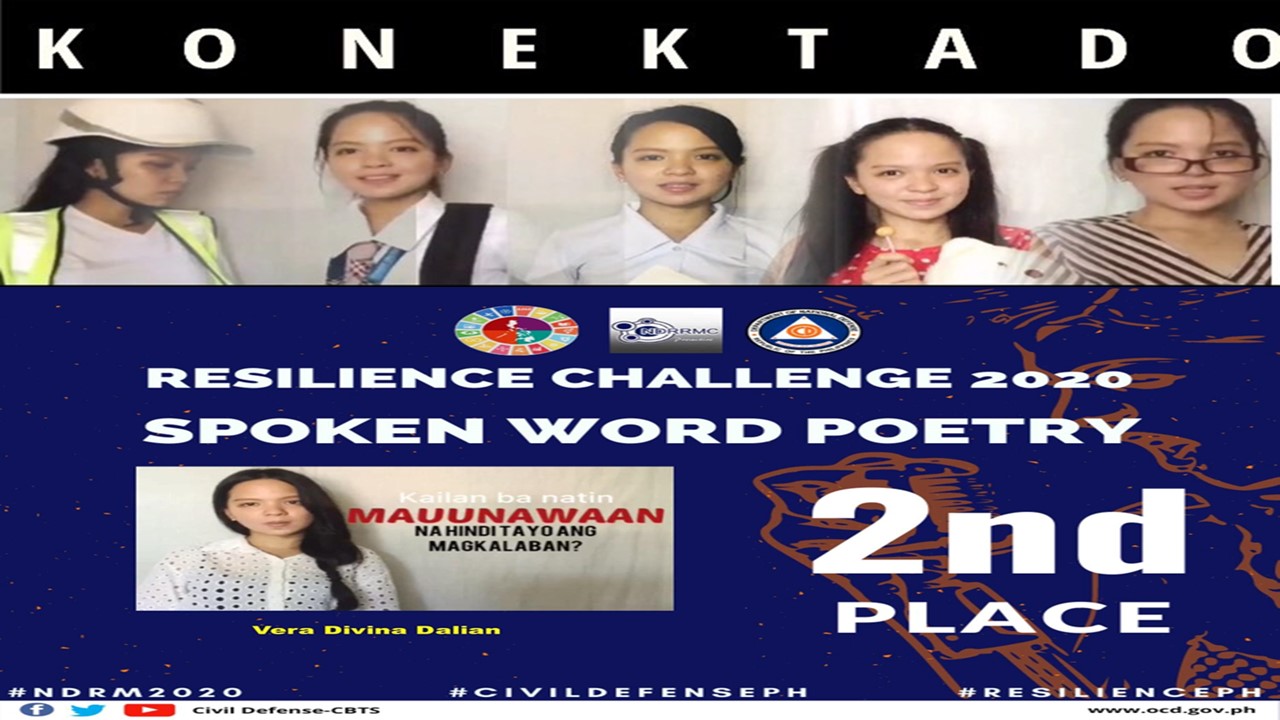 Angelo Lenard Yu, CAS Faculty/Contributor
Ms. Vera Divine S. Dalian, Bachelor of Arts in Literature and Cultural Studies (CAS-BALCS) student, won 2nd place with her poem entitled "Konektado" in the recently concluded "Spoken Word Poetry Contest" hosted by the Office of Civil Defense last August 7, 2020. The said competition is for the commemoration of the National Disaster Resilience Month (July 2020) with the theme "Sama-Samang Pagtulong Tungo sa Katatagan sa Gitna ng Bagong Normal".
In an interview, Ms. Dalian said, "I had doubted myself many times even before I stepped into this University. I love locking myself out from everyone. But as days pass, I realize that USeP provides the best room for education and gives home and family. I have found amazing people and learn from them. They help me bring the best in me, like how USeP gives opportunities to everybody. My experiences with these people and this University have made me accept the Resilience Challenge 2020; finally, with no doubts". She bested other 125 worthy opponents from the different parts of the Philippines. Vera is also the current Vice-President of the University of Southeastern Philippines-Bantawan Theater Arts Guild (USeP-BanTAG).
https://www.facebook.com/USeP-College-of-Arts-and-Sciences-104891557801671