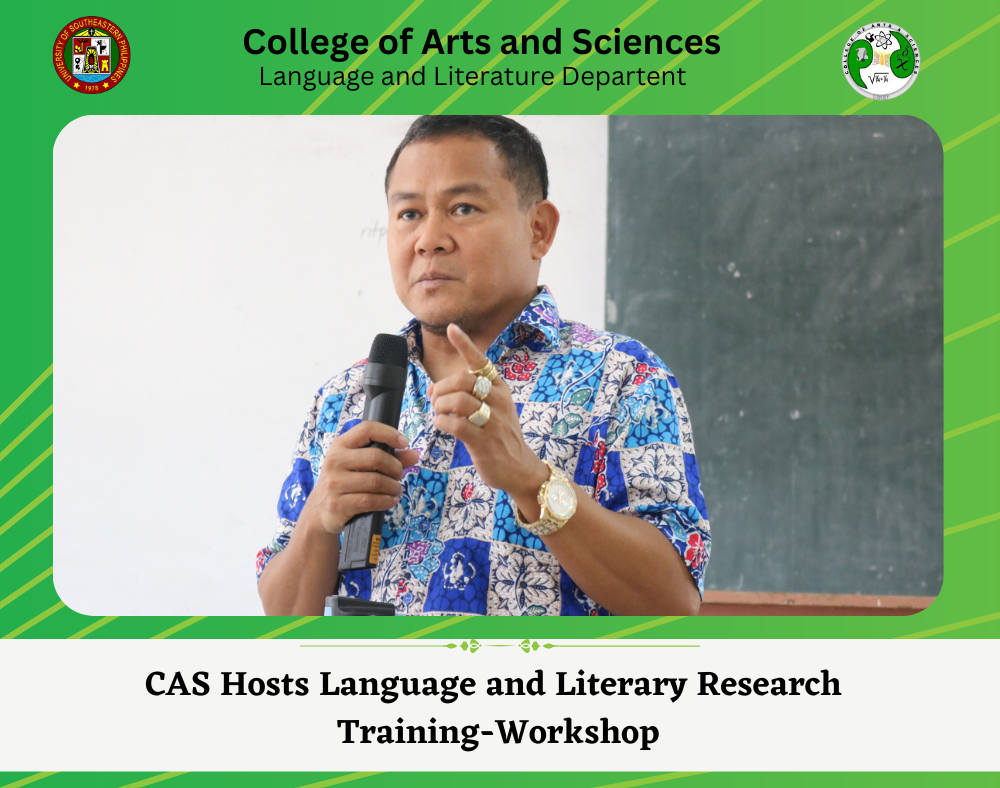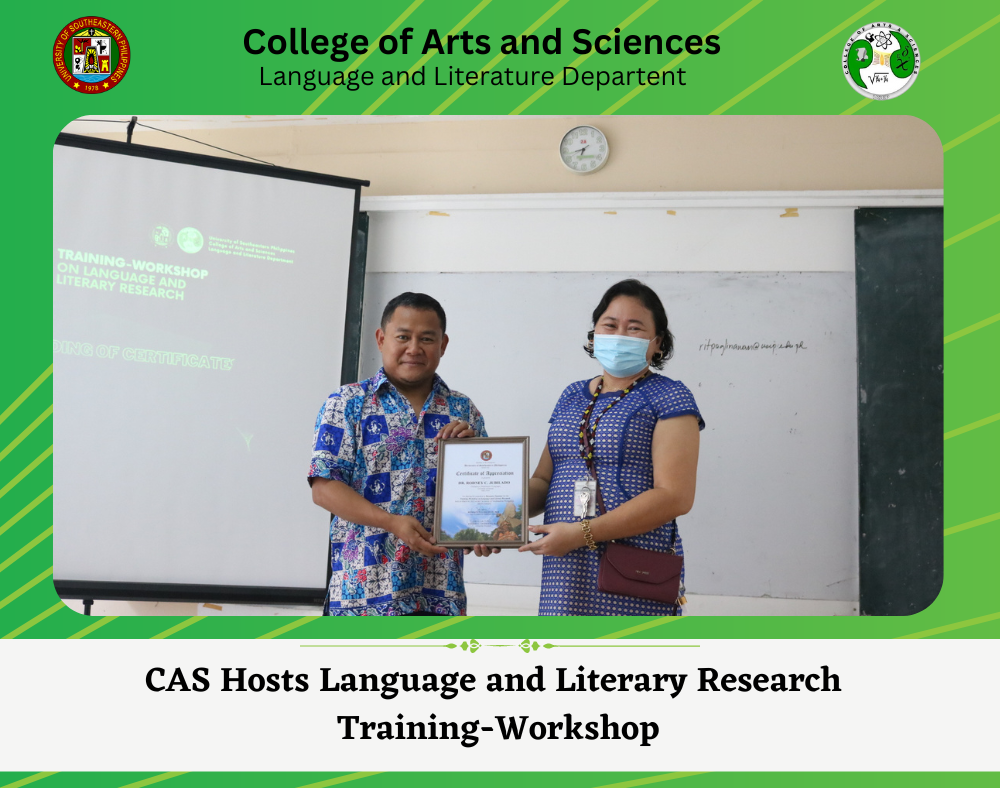 The College of Arts and Sciences Language and Literature Department held a training workshop entitled "Training-Workshop on Language and Literary Research", conducted last March 4, 2023, at the CAS building, University of Southeastern Philippines, Obrero Campus.
The distinguished keynote speaker in the said training workshop is Dr. Rodney C. Jubilado, the Chairperson of the Humanities Division from the University of Hawaii at Hilo, USA. Before giving his lecture, he reminisced about his experiences as a USePYano and asked the participants some questions regarding their college life as USeP students.
In the morning session, Dr. Jubilado first lectured on the gap between teaching and learning which tackled students' performances and outputs in school. The topic included the various struggles faced by students as gap effects and the role of educators in this matter which he wrote,
"Teachers are equally responsible in fostering equity in the classroom."
Dr. Jubilado also discussed the purpose of English language in research and learning during his topic "English for Specific Purposes (ESP)". The relevance of English language in the interdisciplinary continuum and in the academe where students' learning and comprehension takes place. The next topic centered on quantitative and qualitative research. Dr. Jubilado further discussed the qualitative research questions and provided some examples which can be utilized when conducting a cultural study.
Additionally, he lectured on other matters relevant to research writing which includes research objectives, steps and procedures in conducting inter/multi-disciplinary research, and some criteria to consider. Group work and activity were also accomplished by the students in the afternoon session of the training workshop.
Words by: Shinnen Johann N. Cahandig, CAS GAD-PAD Intern