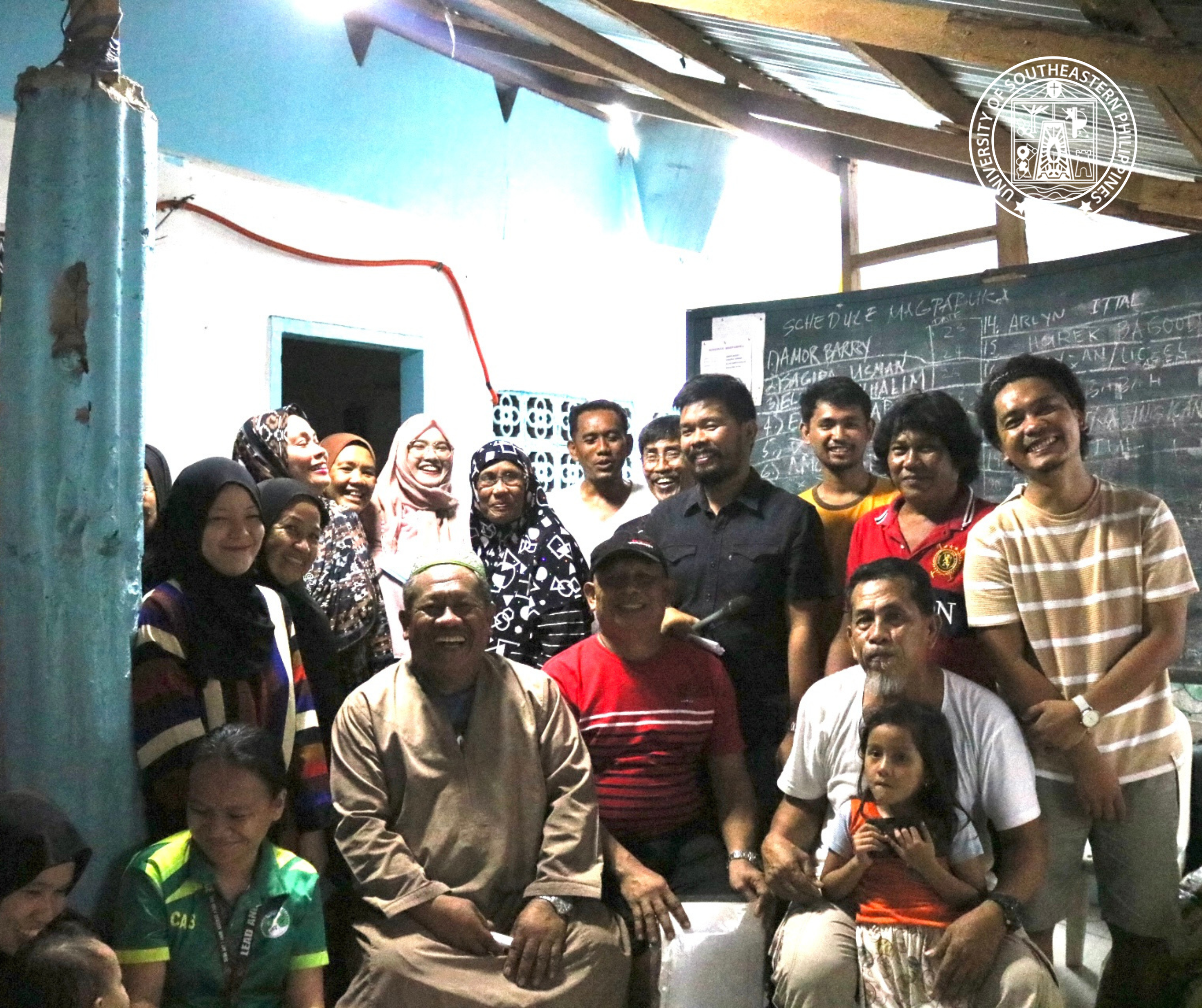 Parliament Member Hon. NurRedha Ibrahim Misuari associated with the University of Southeastern Philippines (USeP) for community engagement of an exploratory talk with the Tausug Community in Tacub, Barangay Zone 1, Sta. Cruz, Davao del Sur, on April 29, 2023.
MP Misuari, a current member of the Bangsamoro Transition Authority and the daughter of MNLF Chair Hadji Nur Misuari, visited USeP to establish a relationship with the Tausug community by formally introducing the region's vital pieces of legislation while working on the transition government priority agenda.
Furthermore, her office's primary purpose is to identify areas of common interest that can be extended with opportunities for support, especially the community's needs and priorities in education that need assistance from the government. This includes improving the education of Muslim students in a few schools, or the madaris.
"Makuyag tuud aku sin nakatibaw aku mari pa manga kampung ku dayng ha Lupah Sug. Magsukul isab ha USeP amu na in nahinang dan mari kaniyu. Manuyu-tuyu kami ha BTA makarihil tatabangan pa kawman natu di ha Tacub, Santa Cruz. Insha Allah [I am elated that I have visited my relatives here who are from Sulu. I am thankful also to USeP that serves as a bridge to meet all of you. We, in the Bangsamoro Transition Authority, will find ways to help our community in Tacub, Santa Cruz. In Allah's will]," said MP Misuari on meeting with the community and USeP delegates.
The Tausug participants, who originally came from different islands of Sulu, were urged to engage in an open forum to address the recurring dilemmas in their community that include an emphasis on the necessities for children. Besides Panglima [Commander] Abdul Barry Indanan voicing his concern, Imam Hadji Usman Indanan and other women and youth representatives also openly spoke to MP Misuari to share their experiences in their community.
"Magsukul tuud kaniyu Indah-indah NurRedha. In kami ini agad kaniyu ha pagdawhat ta sin kasajahitraan sin hula [Thank you very much, Indah-indah NurRedha. We support you in achieving peace in our land]," expressed Panglima Indanan to MP Misuari who sworn support for his people.
Meanwhile, the USeP cooperates by facilitating the target community to be linked with MP Misuari's priorities. This enterprise has been led by Mr. Francis N. Reginio, the College of Arts and Sciences (CAS) Extension Head, and Associate Professor Sajed S. Ingilan, the Director of the Institute of Languages and Creative Arts (ILCA).
As USeP envisions to transform communities in the ASEAN and beyond through extension activities, the university will forge stronger partnerships by strengthening the extension programs with the office of MP Misuari. Mr. Reginio finally stated, "The most important thing is a thoughtful, evidence-based approach to the madaris in Mindanao. Government officials should learn about them, investigate them, and visit them while keeping in mind that their actions can have unexpected consequences by achieving peace through literacy."