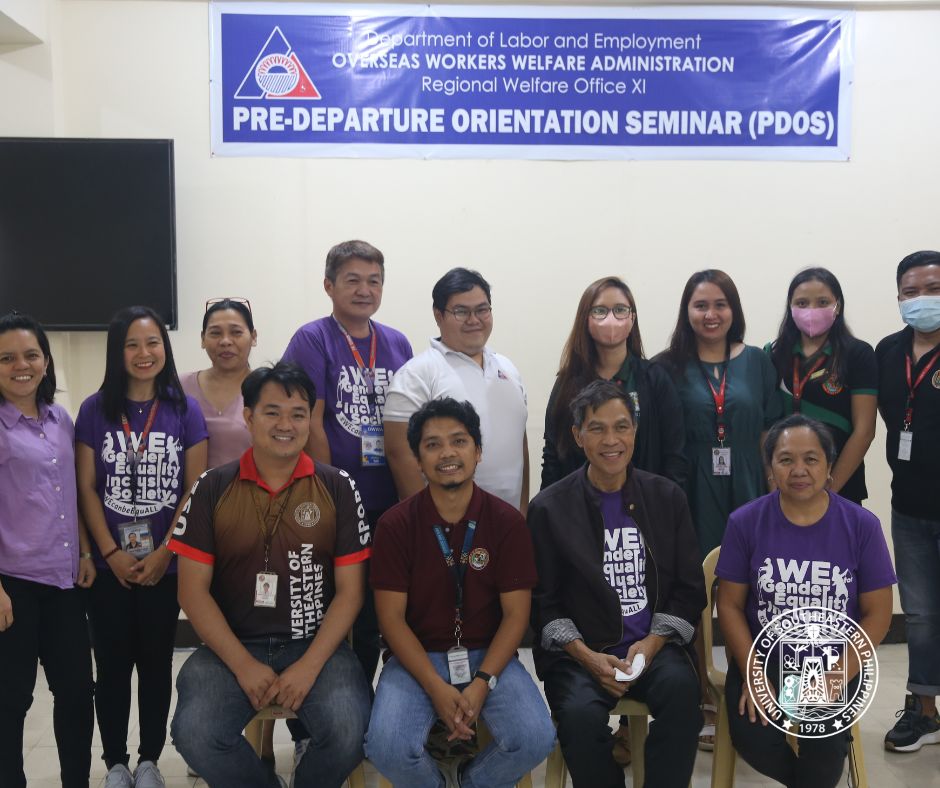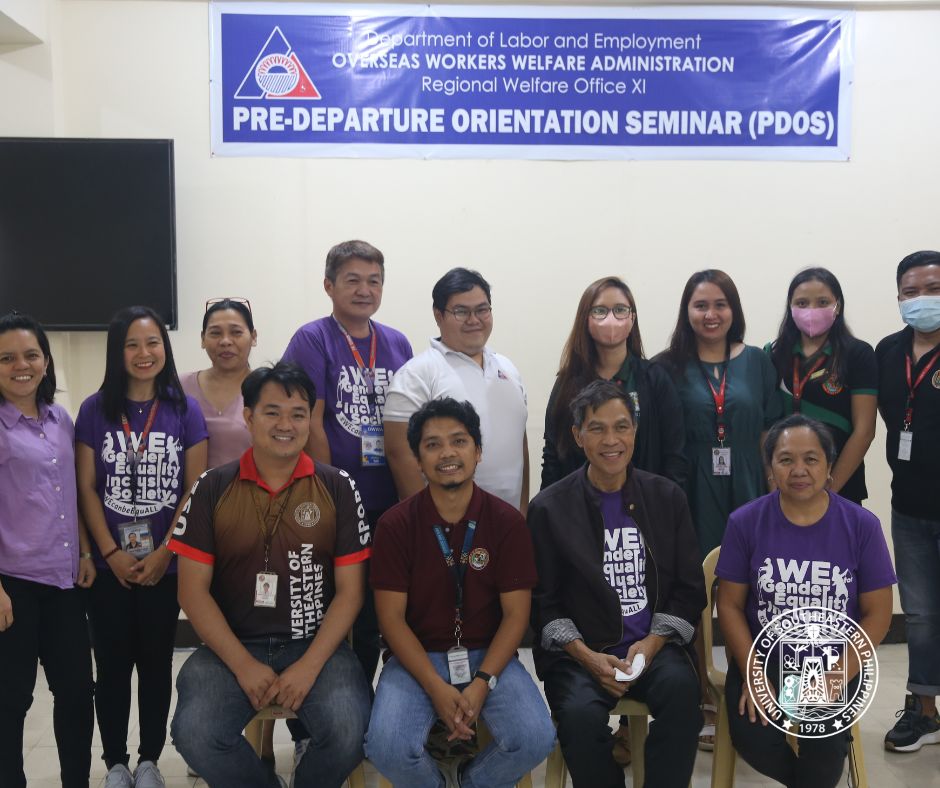 In their efforts to prepare for the upcoming Literary Workshop for OFW Children Circle (OCC), the USeP College of Arts and Sciences (CAS) conducted a meeting with the Overseas Workers Welfare Administration (OWWA) XI in collaboration with the Gender and Development (GAD) Office on March 15, 2023, held at the OWWA XI office, Monteverde, Davao City.
In the hopes of providing the OCC a therapy through literature, the attendees exchanged collaborative ideas: from plotting the program flow, assigning respective roles, conceptualizing literary activities, and visualizing the possible outcomes of the three-day workshop which will commence on the 14th of April 2023 at College of Information and Computing, USeP Obrero campus. The event will culminate with the presentation of the outputs of the OCC on the 16th of April 2023.
The meeting has been sealed by a much more enthusiastic outlook of the USeP-CAS and OWWA XI about the proposed program on Harnessing OFW children's Personal Empowerment (HOPE) and how it could positively impact the children, especially in attaining personal empowerment and realizing their full potential in five main areas: (1) creative arts workshop, (2) sports and recreation, (3) civic involvement and values reorientation, (4) health and wellness, and (5) bridging (short-term) courses.
The extension team for this project includes Mr. Francis N. Reginio, the CAS Extension Head, and the faculty of Literature Department, led by Dr. Angelo Lenard E. Yu, including Ms. Reah Izza T. Paglinawan, Mr. Virgel S. Torremocha, and Ms. Jenifer R. Tuban.
Words by: Rhonna Mae Lizette B. Babatoan, CAS Extension Intern
Photos by: Donrich Angelo G. Grande, CAS Extension Intern