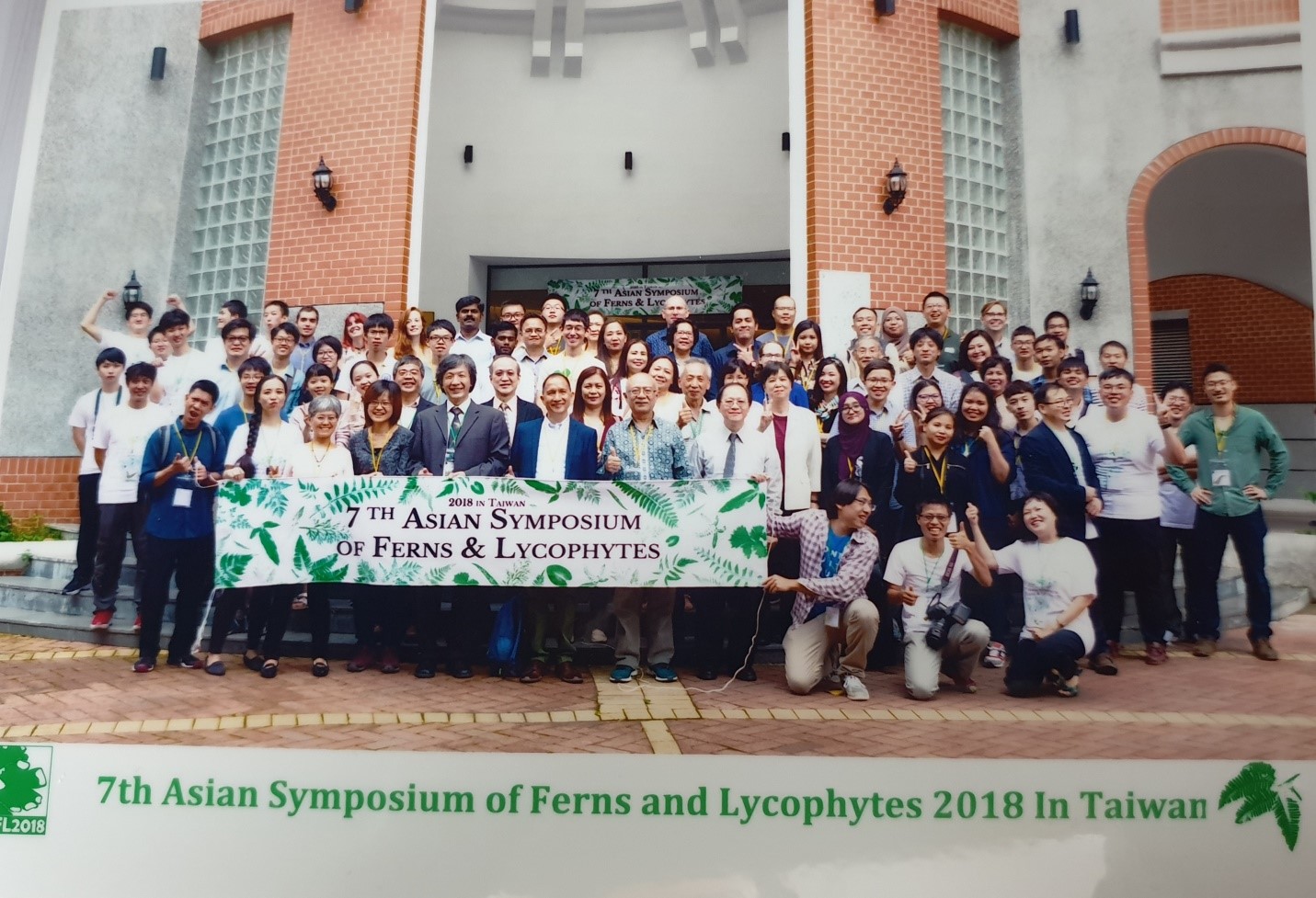 Yves Paul M. Montero, Natural Sciences Faculty/Contributor
Dr. Majella G. Bautista and Dr. Marnie Grace I. Sonico, Natural Sciences Department faculty members from the College of Arts and Science were among world- class presenters who gave talks on their research during the 7th Asian Symposium on Ferns and Lycophytes held at the Life Science Building, National Taiwan University (NTU) in Taipei last October 16-18, 2018. The international symposium, which was organized by the Institute of Ecology and Evolution Biology of NTU, explored the world of ferns and lycophytes through a series of presentations by researchers from various participating countries.
Dr. Bautista, an Associate Professor at the College of Arts and Sciences (CAS) in USeP, presented updates on the Philippine's Selaginella in term of the species richness, distribution, DNA barcode and conservation status. She presented the utilization of DNA analysis on 23 Selaginella species where it was found that there are only a few Philippine Selaginella species that have a sequence match in the National Center for Biotechnology Information (NCBI), which means that the sequence is unique or has not been sequenced before.
Dr. Sonico, a professor at CAS in USeP, talked about the distribution of ferns in Department of Environment and Natural Resources (DENR) Nabunturan Experimental Forest, Compostella Valley. Her study investigated the abundance and diversity of ferns in a 6-hectare forest cover. The result of her experiment implied that the community of fern in the forest is highly diverse.
Aside from the presenters, Natural Sciences Faculty members Khmer Griffin Alonzo, Judee Nogudula and Eng. Mary Vivien Jala were also part of the delegation as symposium participants.
The symposium was graced by respected speakers such as renowned fern systematist, Dr. Eric Schuettpelz who is currently connected with the Department of Botany of the National Museum of Natural History, Smithsonian Institution, USA. He shared about a modern and more comprehensive method for classifying lycophytes and ferns. Symposium Chairman, Dr. Jer-Ming Hu, stressed the significance of the symposium as an important forum that brought together taxonomists, ecologists, and conservationists with interest on ferns and lycophytes all together.
Dr. Bautista gave updates on Philippine Selaginella