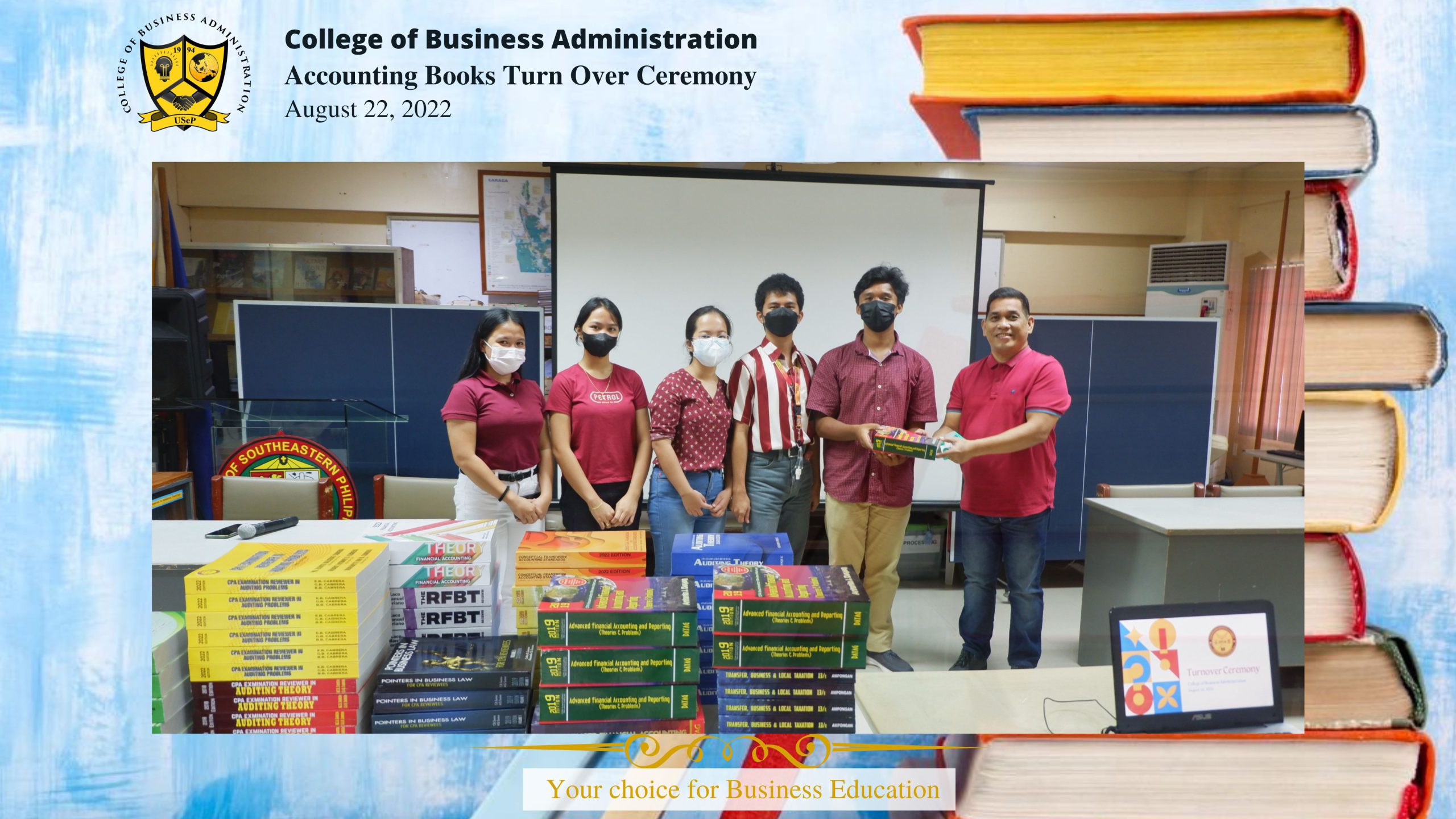 [𝗛𝗘𝗔𝗥𝗧𝗙𝗘𝗟𝗧 𝗚𝗥𝗔𝗧𝗜𝗧𝗨𝗗𝗘] The College of Business Administration Accountancy Program has received books for 3rd-year Bachelor of Science in Accountancy Students for three consecutive years. Commissioner Roland C. Pondoc of the Commission on Audit (COA) pledged to give away books and other study materials for the first batch of USeP BSA students. 
The accountancy students were very thankful for his donation because it would help them in their quest to pass the accountancy courses and the CPA licensure exams in the future.   
The turning-over ceremony was attended by Commissioner Roland C. Pondoc himself, the Vice President for Academic Affairs, Dr. Bonifacio G. Gabales, Jr., the CBA Dean, Dr. Gilbert M. Gordo, the BSA Program Head, Dr. Enrico C. Yee, the faculty members of the college and the five BSA-3 students. 
Again, the College of Business Administration wanted to extend its heartfelt gratitude and appreciation to Commissioner Pondoc for his generosity and continued support of the BS Accountancy Program.
#YourChoiceforBusinessEducation 
#WeBuildDreamsWithoutLimits