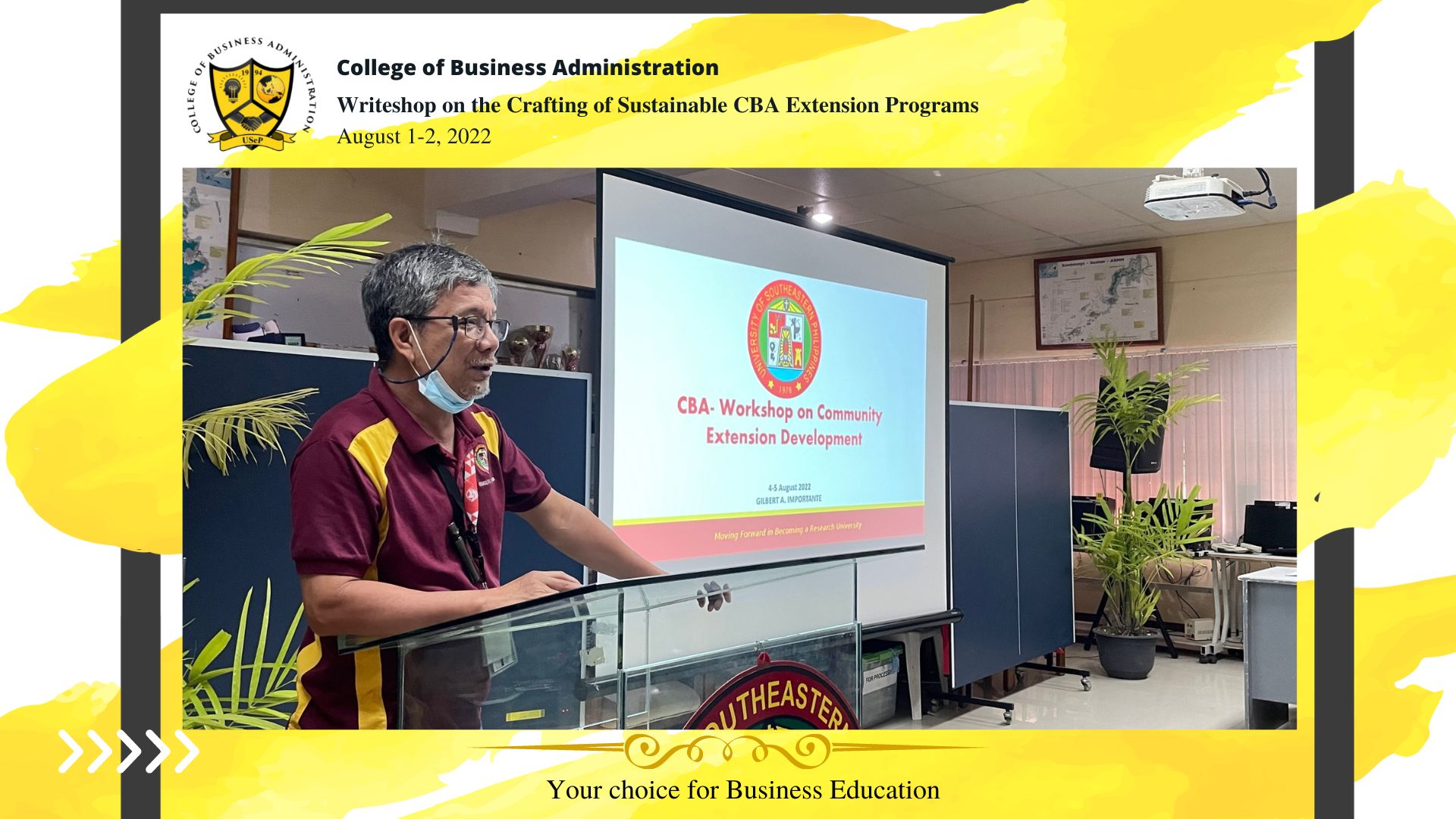 The College of Business Administration conducts its 2-day Writeshop on Crafting Sustainable CBA Extension Program at the CBA Resource Center.
The activity aims to capacitate the faculty and staff in creating and establishing extension program proposals and activity designs. It also seeks to craft a capsule proposal for funding and critique.
Moreover, to continue community extension services and for the involvement of all programs under the College of Business Administration, an ongoing project must be approved to assess the sustainability of extension programs and cater to other potential beneficiaries and communities.
Therefore, the workshop will help the college achieve the 3-year CBA College Extension program for sustainability from 2023-2026.
#YourChoiceforBusinessEducation #YourChoiceForBusinessAdministration #WeBuildDreamsWithoutLimits