The USeP College of Education (USEP) has successfully conducted its one-week Classroom-Based Action Researches (CBAR) Colloquium by Program from May 24-27, 2022. The event was supervised by Asst. Prof. Yvonne M. Kiel, Research Coordinator of the college and was monitored by all practicum supervisors led by Dr. Lindy C. Lulab, OJT/Practicum Manager of the college.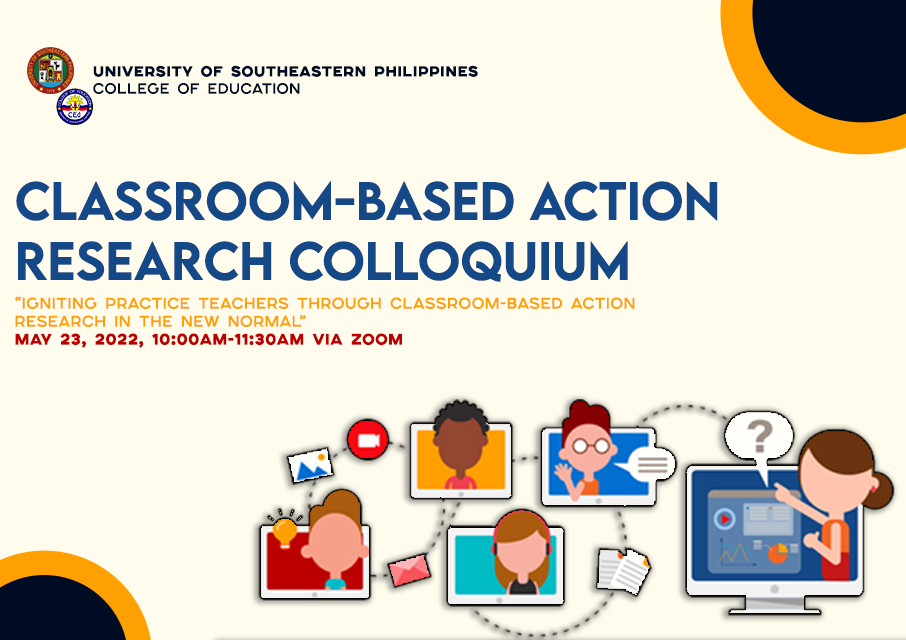 Various action researches were presented by 450 Pre-service Teachers via Google Meetings. Programs involved were the following: Bachelor of Secondary Education (BSEd) with English, Mathematics and Science specializations, Bachelor of Elementary Education (BEEd), Bachelor of Early Childhood Education (BECEd), Bachelor of Special Needs Education (BSNEd), Bachelor of Physical Education(BPEd), Bachelor of Technology and Livelihood Education (BTLEd) and Bachelor in Technical-Vocational Teacher Education (BTVTEd).
The Classroom-Based Action Researches (CBAR) Colloquium is considered as one of the best practices during the Teaching Internship.