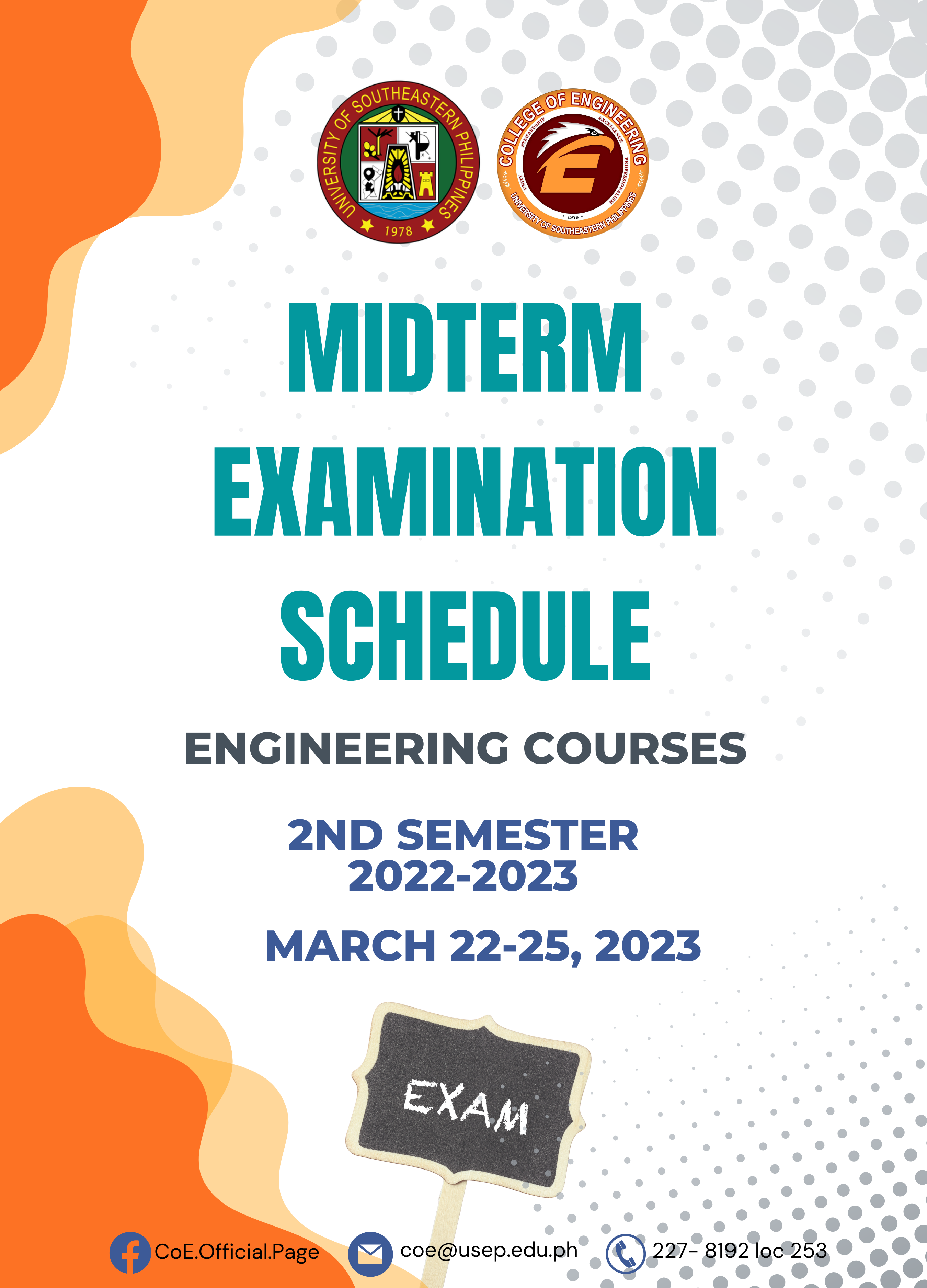 [𝗔𝗡𝗡𝗢𝗨𝗖𝗘𝗠𝗘𝗡𝗧] Pursuant to the memorandum released by the College Dean, here is the schedule for the conduct of 𝗠𝗶𝗱𝘁𝗲𝗿𝗺 𝗲𝘅𝗮𝗺𝗶𝗻𝗮𝘁𝗶𝗼𝗻 𝗳𝗼𝗿 𝗘𝗻𝗴𝗶𝗻𝗲𝗲𝗿𝗶𝗻𝗴 𝗰𝗼𝘂𝗿𝘀𝗲𝘀 𝗼𝗻 𝗠𝗮𝗿𝗰𝗵 𝟮𝟮-𝟮𝟱, 𝟮𝟬𝟮𝟯 for the 2nd semester of AY 2022-2023.
Note: For the Graduate School (MEP and MSE), the schedule for midterm exams will be based on the class schedule.
For questions, please contact the faculty assigned or the College at coe@usep.edu.ph. Please be guided accordingly.