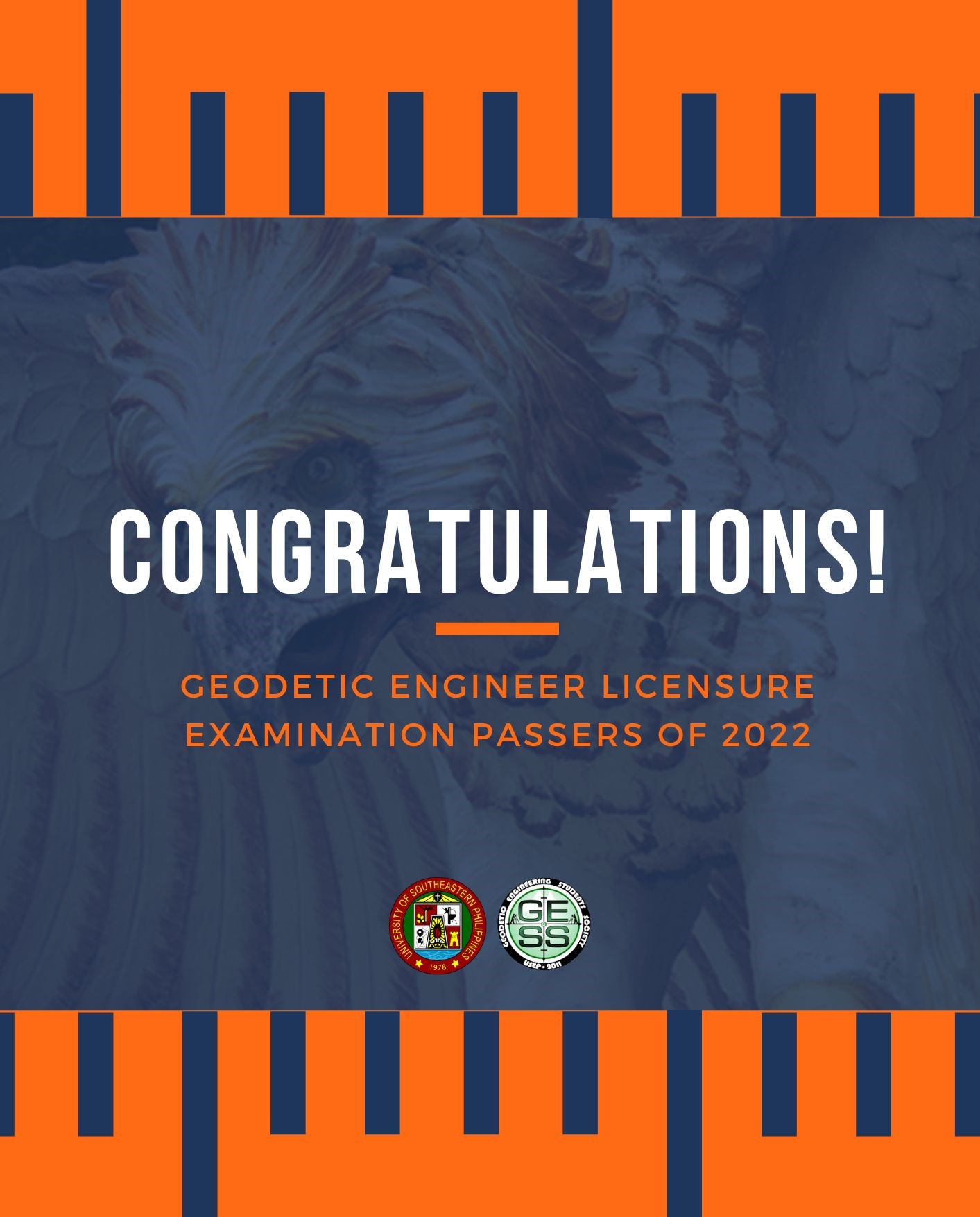 [𝐂𝐎𝐍𝐆𝐑𝐀𝐓𝐔𝐋𝐀𝐓𝐈𝐎𝐍𝐒] The College of Engineering of the University of Southeastern Philippines extends its warmest congratulations to Engr. Ronaldo E. Diaz Jr. for clinching the first rank of the October 2022 Geodetic Engineer Licensure Examination with an average score of 92.40%.
The university garnered an overall passing rate of 72.97% or 27 out of 37 takers passed the examination.
We are proud of your achievement!
𝐁 𝐔 𝐋 𝐋 𝐒