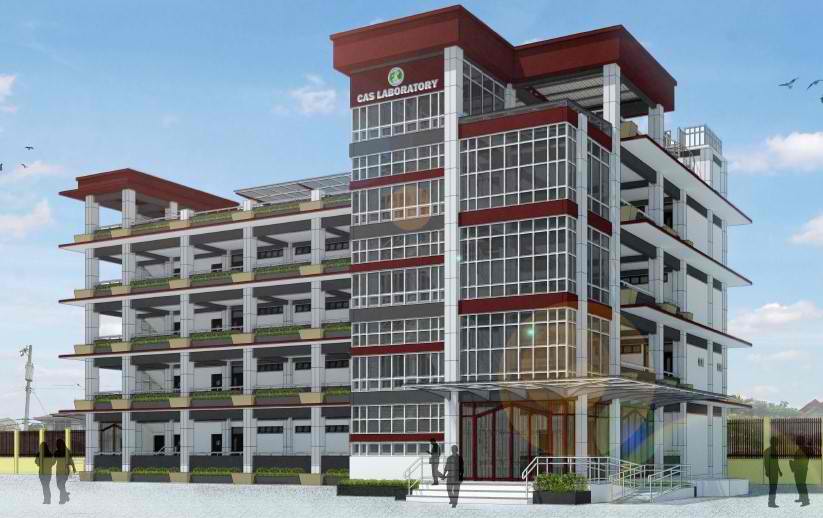 The phrase "Build, Build, Build" has already become a buzz word these days since the time it was made the battle cry of President Rodrigo Duterte's infrastructure agenda, geared primarily towards accelerating economic growth and creating additional jobs for Filipinos. With this pet program of the Chief Executive, the government plans to spend Php 8.4 trillion on flagship infrastructure projects all over the country until 2022.
USeP apparently has gotten a piece of the "Build, Build, Build" pie. The second half of 2017 was a busy period for the Physical Development Division (PDD) with various infrastructure projects being implemented simultaneously, not only in the Obrero Campus, but including the external campuses as well.
During this 6-month span, the construction was in full swing for four major buildings, namely: the Engineering Laboratory Building, the Quality Assurance, Accreditation, TLE Building, the 5-Storey Science Laboratory Building, and Agri-Science Laboratory Building in Mabini Campus.
Various infrastructure projects were also completed during this period—the Student Kiosk on October 8, CGB Building (Phase 1) on October 9, the repainting of the Student Center on November 19, and the Information Technology Building (Phase 2) on December 31.
Two additional projects, the 3-Storey Classroom Building in Mintal Campus and the 7-Storey Multi-Media Learning Resource Center, were awarded before the year ended. Both are due to commence in January 2018.
Aside from these major construction works, repair and renovation of various facilities around the university are also being undertaken. These are as follows: Renovation of the Office of the University Registrar, Repainting of the Student Center, Tiling of CAS Corridors, Roof Repainting of College Engineering and College of Technology Buildings, and Renovation of the University Hostel.
These various projects form part of the University's top priority of enhancing the delivery of student services through improved and better infrastructure facilities. This is in line with USeP's thrust to provide the students quality education to become outstanding graduates who are "ASEAN competitive and equipped with 21st century skills." (Ar. Ericson P. Europa, FUAP, PIEP, NAMPAP)