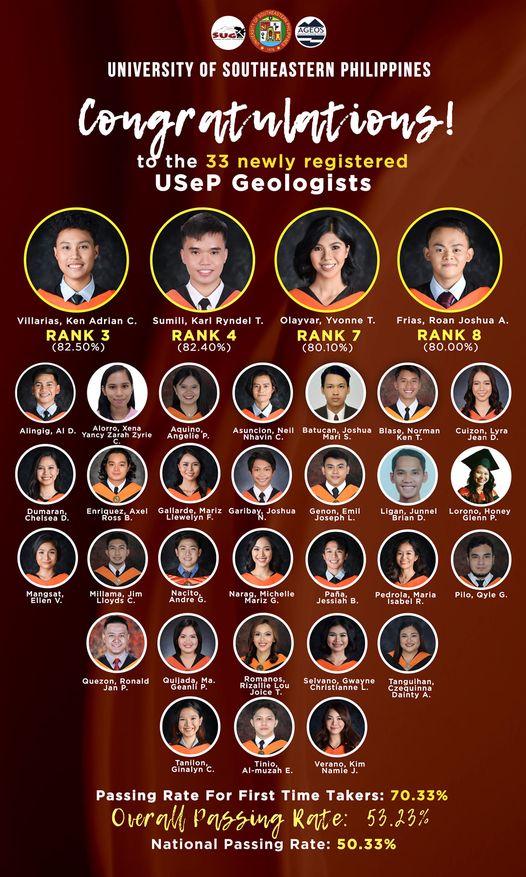 The College of Engineering of the University of Southeastern Philippines extends its warmest congratulations to Mr. Ken Adrian C. Villarias, Mr. Karl Ryndel T. Sumili, Ms. Yvonne T. Olayvar and Mr. Roan Joshua A. Frias for bagging the 3rd, 4th, 7th and 8th ranks of the November 2022 Geologist Licensure Examination, respectively.
The university garnered an overall passing rate of 53.23% or 33 out of 62 takers passed the examination.
We are proud of your achievement!
Photo credits to the Association of Geology Students