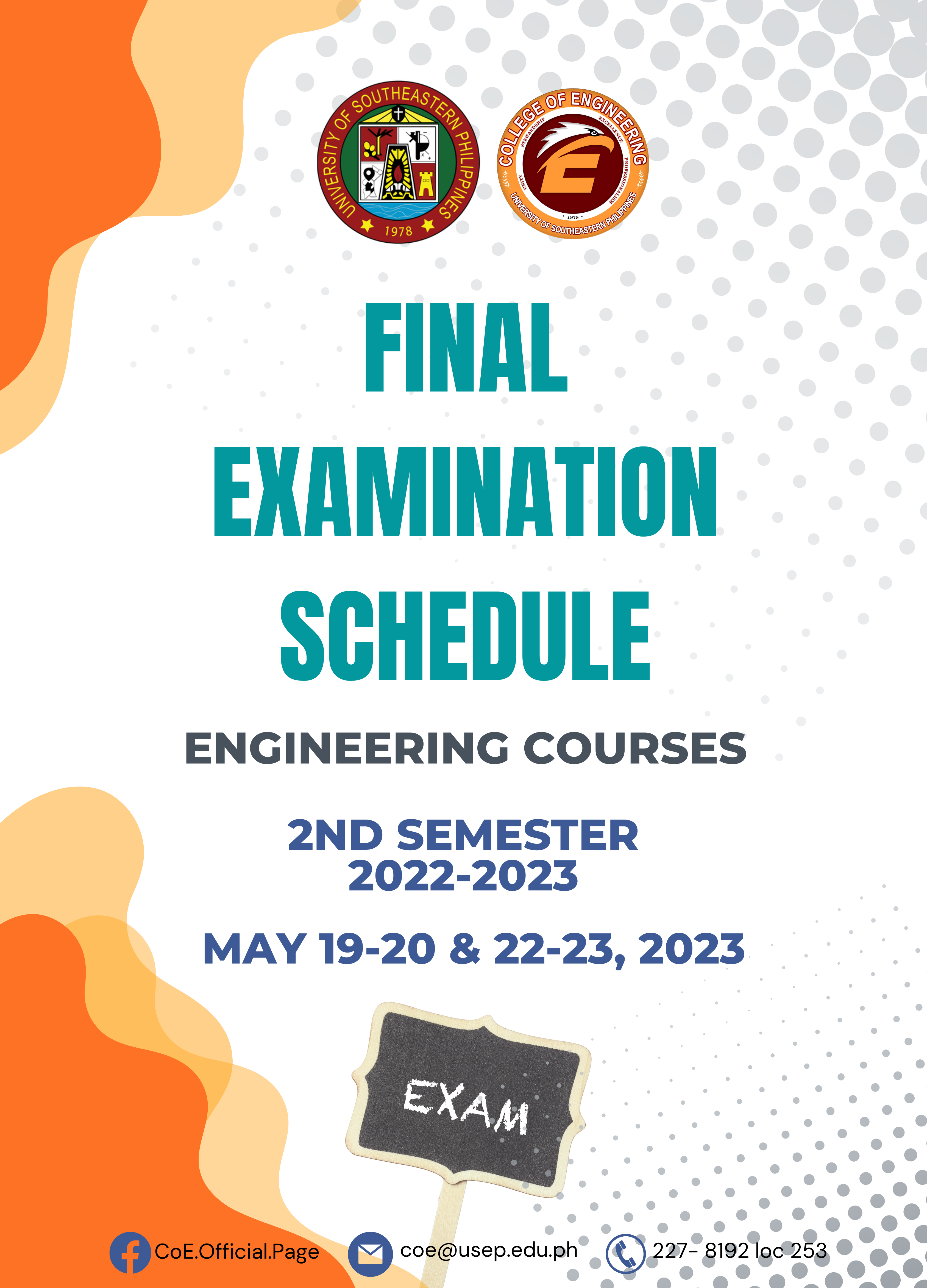 Pursuant to the memorandum released by the College Dean, here is the schedule for the conduct of 𝗳𝗶𝗻𝗮𝗹 𝗲𝘅𝗮𝗺𝗶𝗻𝗮𝘁𝗶𝗼𝗻 𝗳𝗼𝗿 𝗘𝗻𝗴𝗶𝗻𝗲𝗲𝗿𝗶𝗻𝗴 𝗰𝗼𝘂𝗿𝘀𝗲𝘀 𝗼𝗻 𝗠𝗮𝘆 𝟭𝟵-𝟮𝟬 & 𝟮𝟮-𝟮𝟯, 𝟮𝟬𝟮𝟯 for the 2nd semester of AY 2022-2023.
Note: For the Graduate School, the faculty may arrange with their students the schedule of the examination.
For questions, please contact the faculty assigned or the College at coe@usep.edu.ph. Please be guided accordingly.