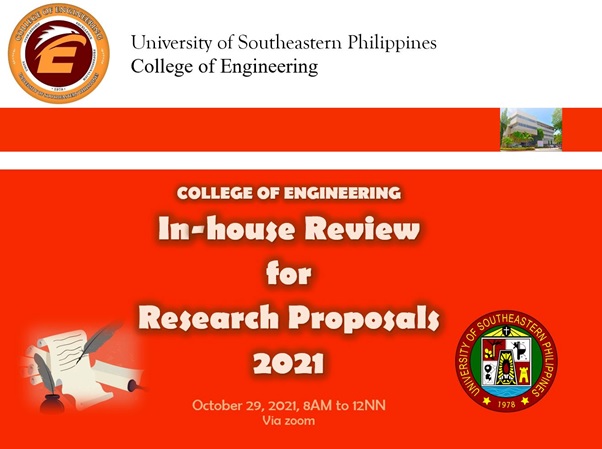 College In-house Review on Research Proposals 2021
College of Engineering Faculty
Zoom platform || October 29, 2021
With the USeP's thrust of becoming a premier research university in the ASEAN region, all colleges are inspired to strengthen their research involvement. To further enhance the research capabilities of the faculty, the College of Engineering conducts a local In-house Review last October 29, 2021 @8:30am via zoom.
The main objective of the said activity is to provide a venue for all faculty to present their research proposals for refinement. Despite the pandemic, the college still manages to help the university with its research targets. To add more researches for this year, this activity is being proposed.
This activity is facilitated by Engr. Delan Zoe Hilado-Arenga, CoE Research Coordinator, and with the panelists Dr. Gernelyn Logrosa, Engr. Jonathan Victolero, and Dr. Lawrence Limjuco.