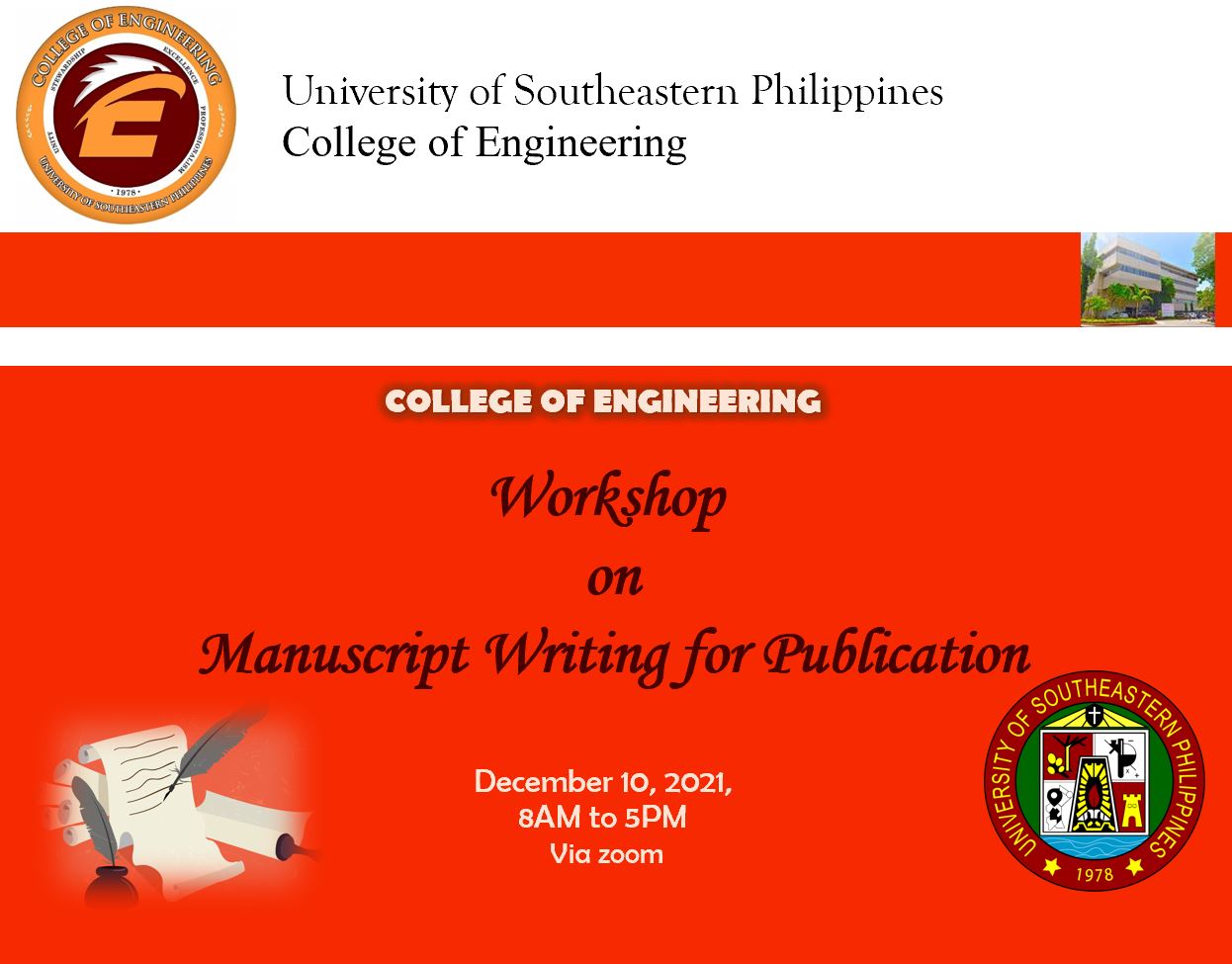 Workshop on Manuscript Writing for Publication
College of Engineering Faculty, Staff and Students
Zoom platform || December 10, 2021
In line with the USeP's vision to be a premier university which was elaborated on its Catch-up Plan 20219-2021, The College of Engineering faculty, staff and students conducted a workshop on manuscript writing for publication last December 10, 2021, at 8:00 AM to 5:00 PM via Zoom.
Despite the pandemic, the college still helps the university in attaining its research targets. It also helps the participants develop and strengthen their capacities of writing marketable research manuscripts for publication in popular scholarly dissemination channels. UNdertaking with the guidance of an expert that can stimulate the faculty and students to produce more research papers for publication.
This activity is facilitated by Engr. Delan Zoe Hilado-Arenga, CoE Research Coordinator, and with the CoE Adjunct professor Dr. Lawrence Limjuco.