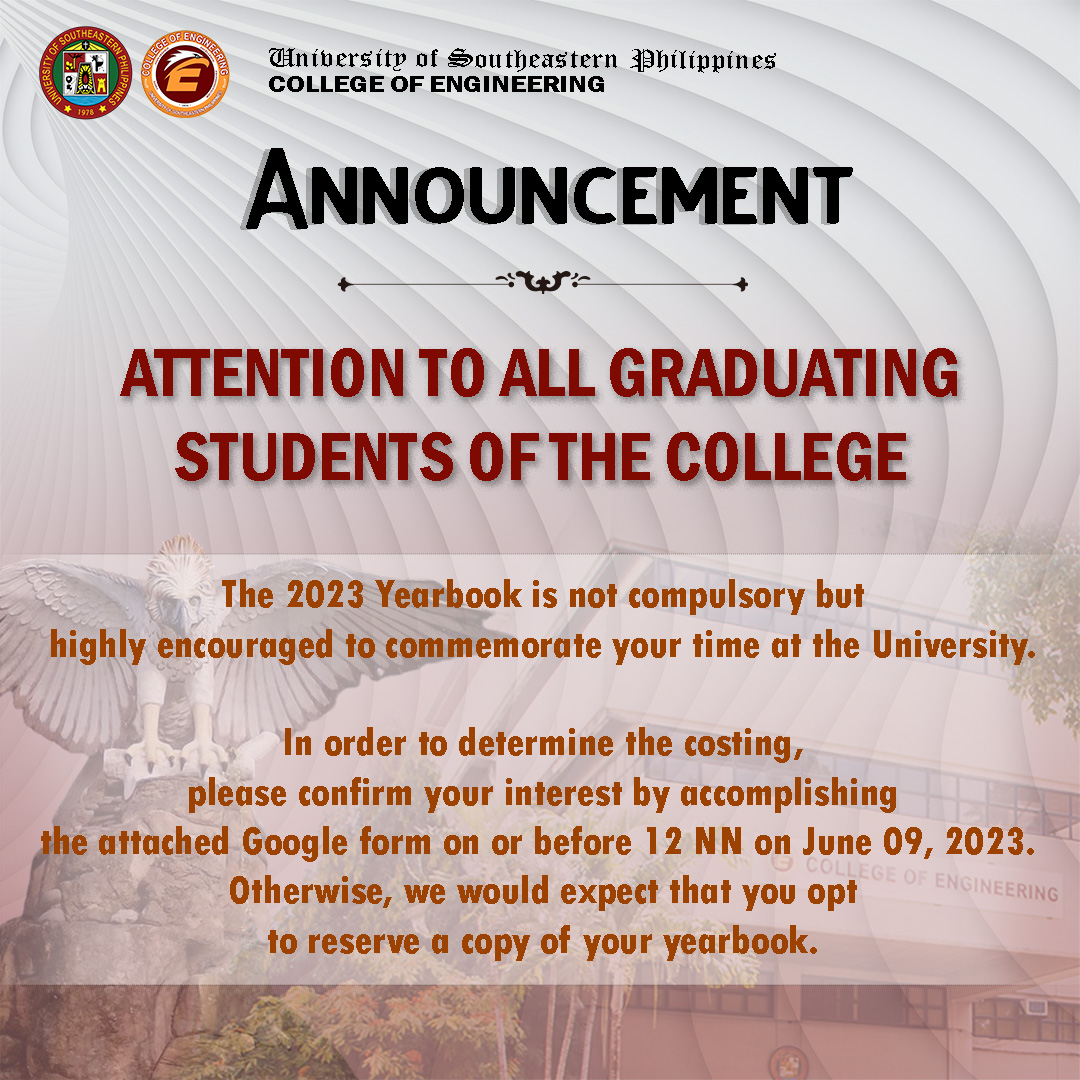 Attention to all graduating students of the College:
The 𝟮𝟬𝟮𝟯 𝗬𝗲𝗮𝗿𝗯𝗼𝗼𝗸 is not compulsory but highly encouraged to commemorate your time at the University.
In order to determine the costing, please confirm your interest by accomplishing the attached Google form on or before 12 NN on June 09, 2023. Otherwise, we would expect that you opt to reserve a copy of your yearbook.
Kindly click the link below and use USeP email to open: