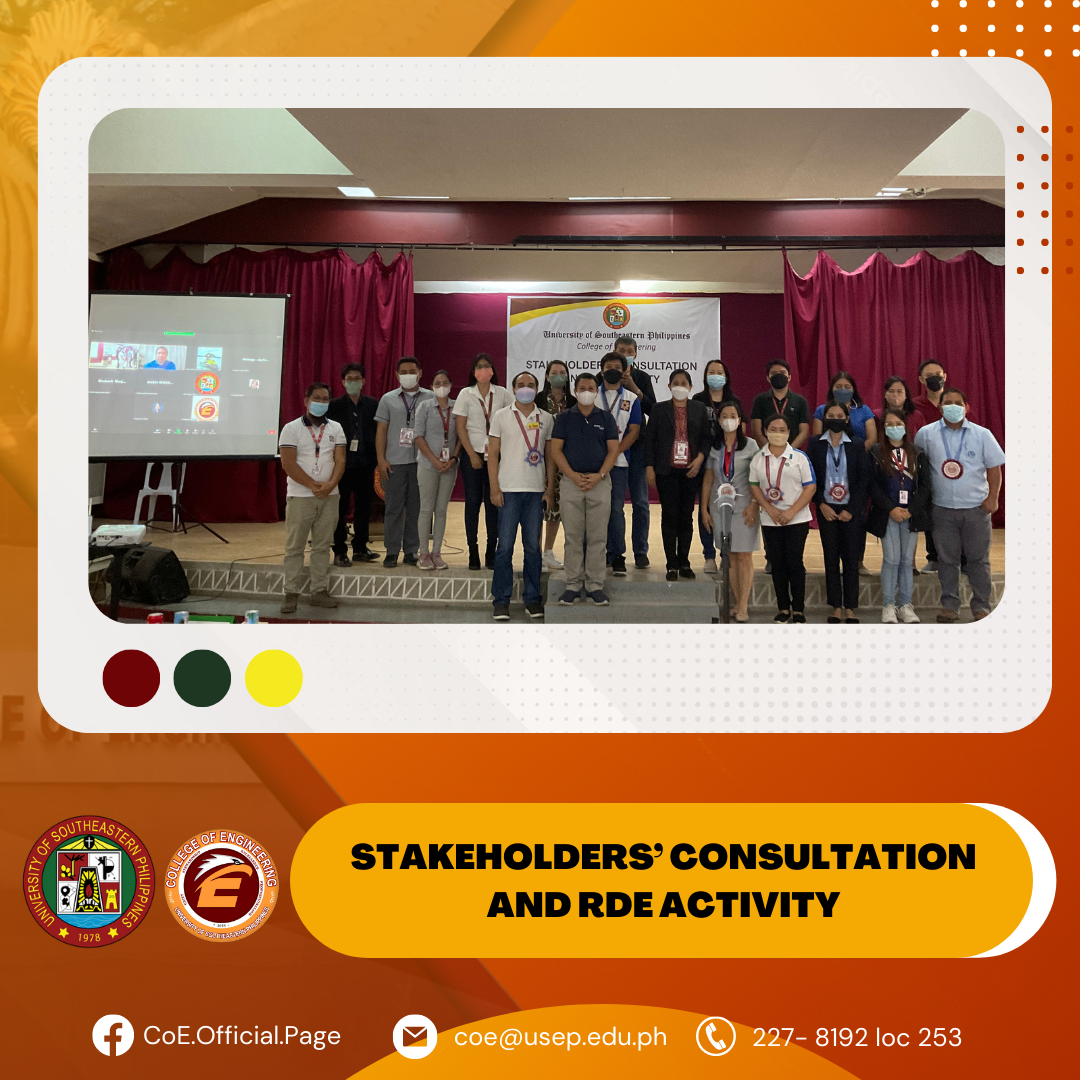 The College of Engineering holds a 2-day Stakeholders' Consultation and RDE Activity on November 8 and 9, 2022 at the University Social Hall.
The activity is attended by the faculty members of the college headed by Dean, Dr. Dalia M. Reconalla and College Research Head, Engr. Delan Zoe Arenga. Invited guests include the Vice President for Research, Development and Extension of the University, Dr. Shirley S. Villanueva together with the representatives from the Department of Public Works and Highway XI, Department of Information, Communications and Technology XI, Department of Energy Mindanao Field Office, Davao City Water District, Department of Environment and Natural Resources XI, Mines and Geosciences Bureau XI, Davao Light and Power Corporation, Alliance of Responsible Miners of Region XI/ Mindanao Association of Mining Engineers and Philsaga Mining Corporation.
The consultation of the stakeholders will provide input which includes their institution's research agenda to anchor for possible collaborations with the academe. The event plans to revisit the college research and extension agenda aligned with USeP's agenda for 2023-2027, orient regarding RDE processes, and conduct a series of research proposal workshops.