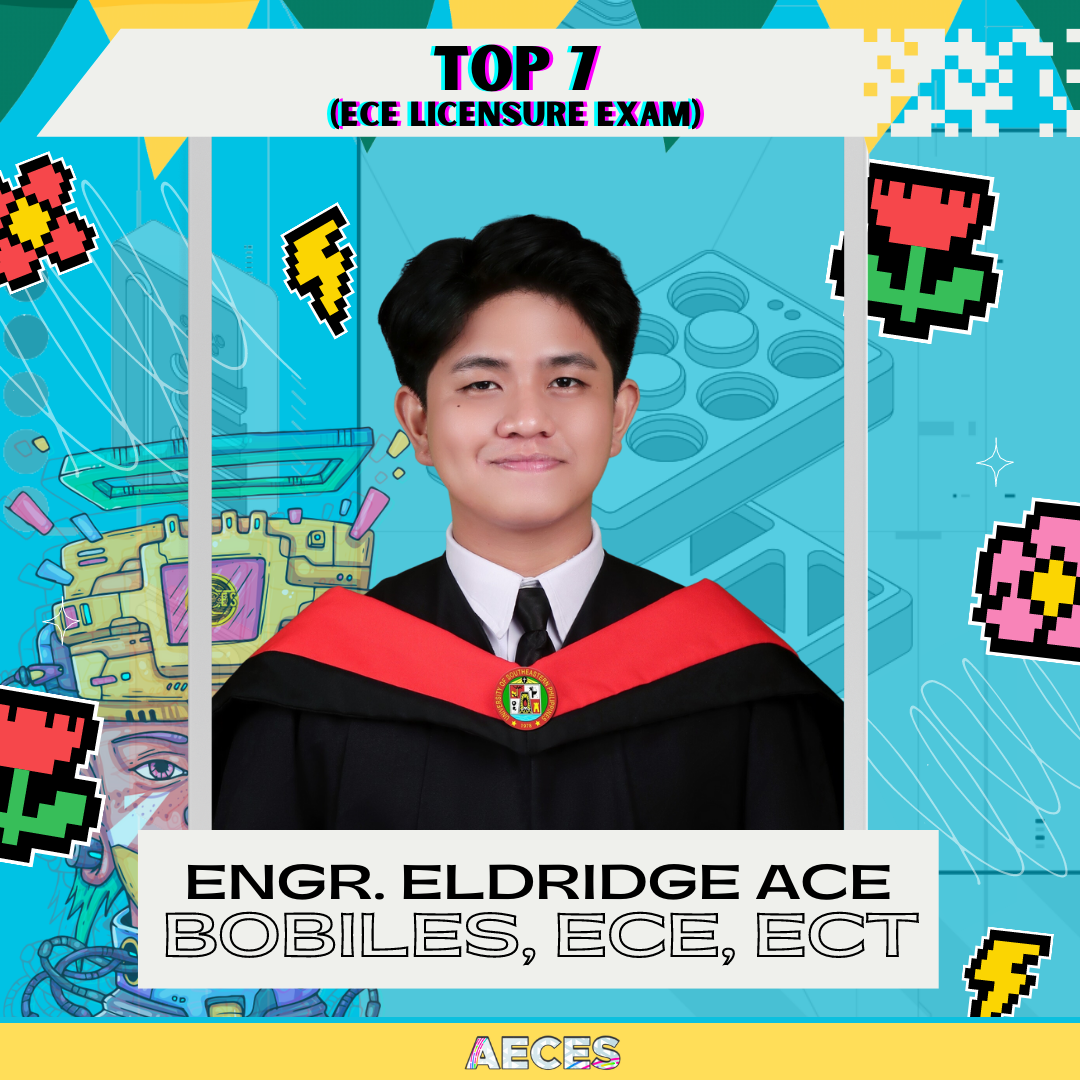 The College of Engineering of the University of Southeastern Philippines extends its warmest congratulations to the new passers of the April 2023 Electronics Engineers Licensure Examination with an overall passing rate of 55.56% against the national passing rate of 33.49%, and 100% passing rate for the Electronics Technicians Licensure Examination.
Additionally, we would like to recognize the outstanding performance of Engr. Eldridge Ace Bobiles for clinching the 7th place of the Electronics Engineers Licensure Exam with a rating of 86.90%.
We are proud of your achievement!
Lay-out credits to: James Corage, AECES Creative Team Member