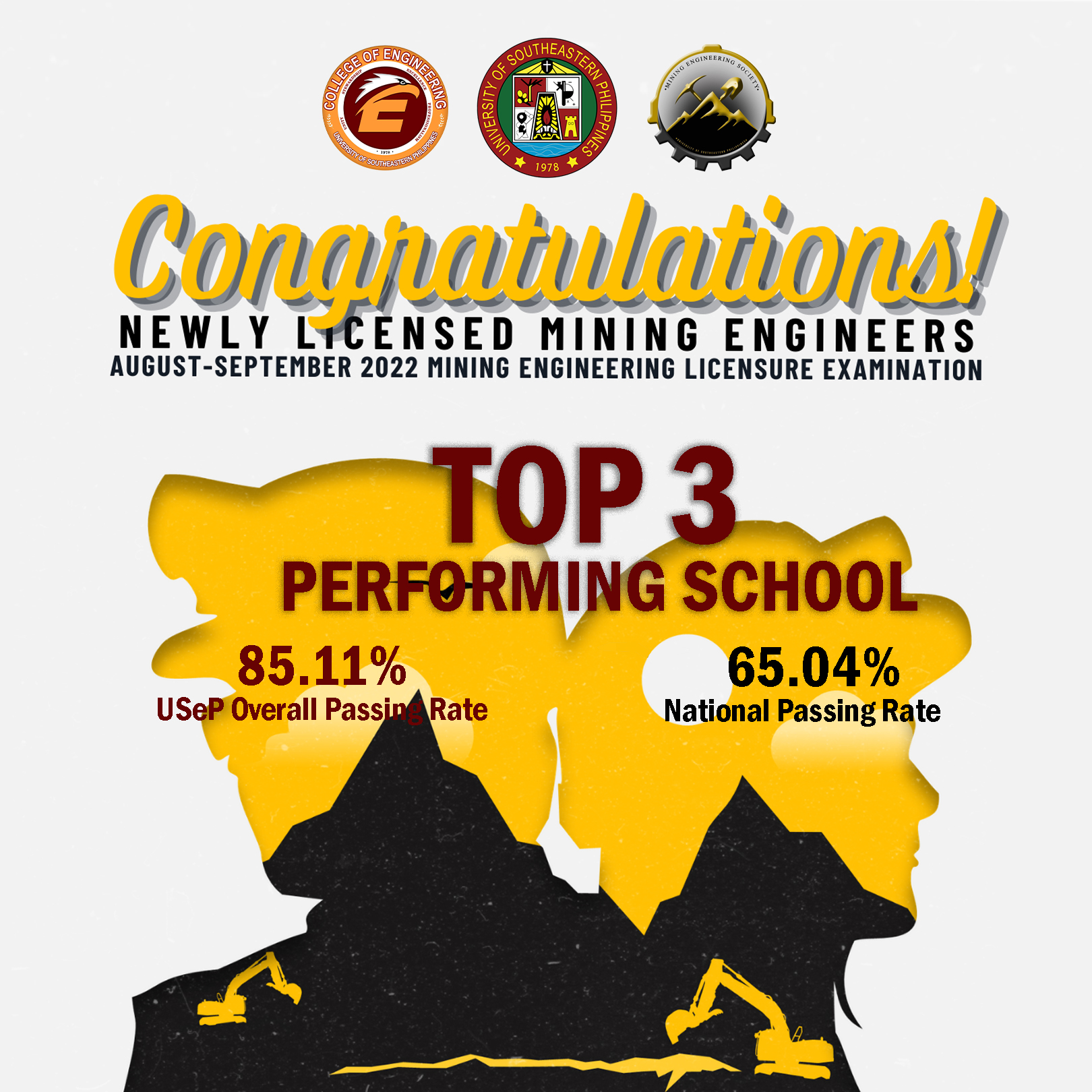 [𝐂𝐎𝐍𝐆𝐑𝐀𝐓𝐔𝐋𝐀𝐓𝐈𝐎𝐍𝐒] The College of Engineering of the University of Southeastern Philippines extends its warmest congratulations to the new passers of the August-September 2022 Mining Engineer Licensure Examination (LEME).
The university was hailed as the 3rd top performing school, which garnered an 85.11% passing rate or 40 out of 47 takers passed the examination. The national passing rate is 65.04% or 253 out of 389 takers passed.
We are all proud of your achievement!